The Smart Review Assistant
Does your online shop collect a lot of reviews?
Your ability to consistently respond to all kinds of reviews reflects on your brand, but this task takes up a lot of time and money.
With the Smart Review Replies feature, you can use artificial intelligence to generate a customised response to any review you receive with a simple mouse click. All you have to do is confirm the response before publishing it.

The Intelligent Summary allows you to automatically reduce long review texts to just a few key points in order to give you a quicker overview of the customer's feedback.
Save time
Cut down on the time-consuming task of reviews management. Generate unique and relevant replies automatically and summarise long reviews into shorter, concise overviews.
Reduce costs
Being able to manage a larger number of customer reviews in a shorter amount of time will allow you to save money on personnel costs and focus your resources on other tasks.
Improve quality
Thanks to artificial intelligence, every auto-generated reply fits the corresponding customer review perfectly - if you want to add a personal touch, you can adjust the texts manually.
3 easy steps to reply to reviews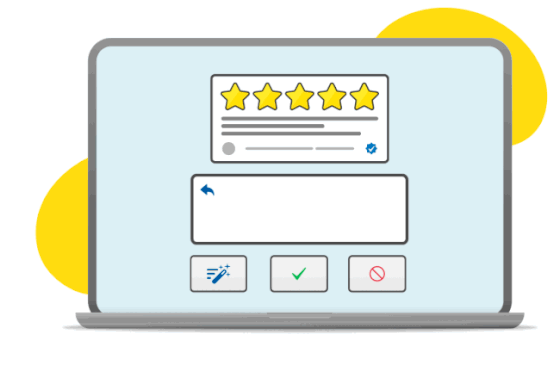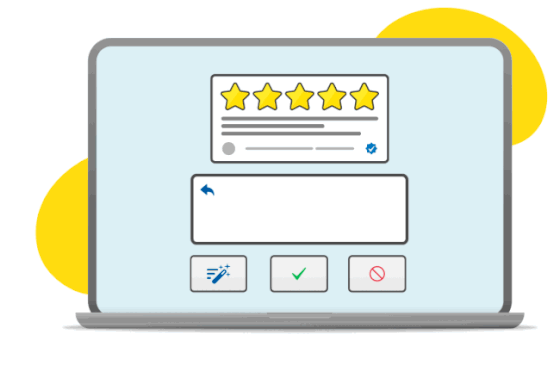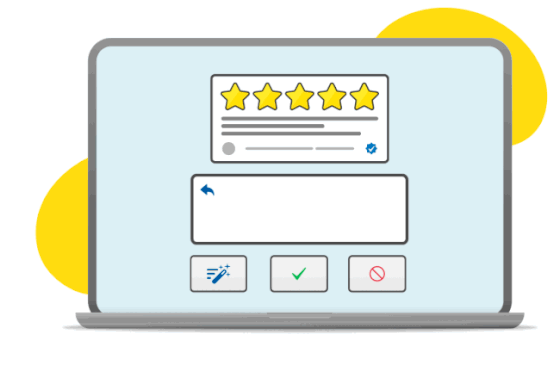 1. Generate response
In your eTrusted account, go to the service or product review you want to post a response to. Then, press the "Create reply" button. A uniquely tailored response now appears for you to approve. You will also receive a bullet point version of the customer text that includes the most essential content.
2. Post a comment
If you want to make changes before publishing, you can easily make manual changes to the text. Once you're happy with the text, click "Publish reply".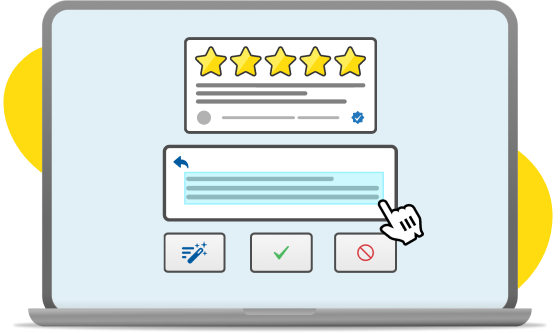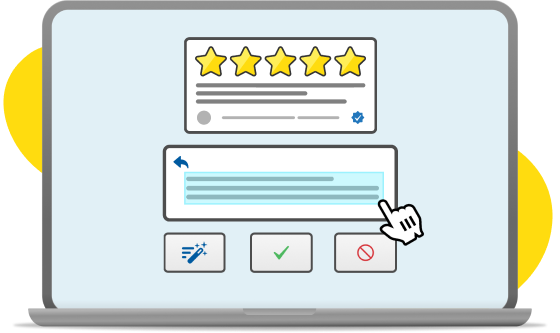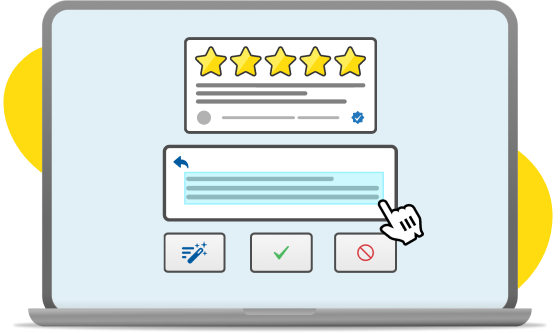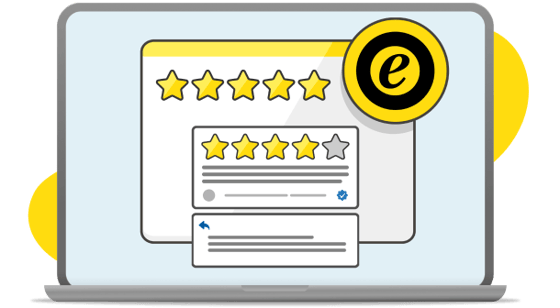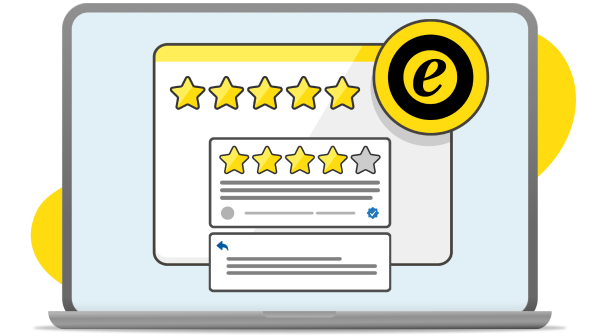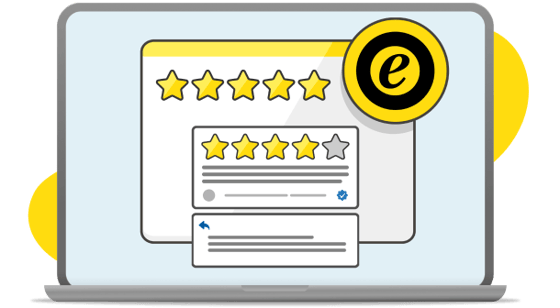 3. Your answer will appear in the shop profile
After publication, your response to the review will appear in your shop profile. Customers can now read your replies and learn about your excellent customer service.
With the Smart Review Assistant, you can save time and money every day. Calculate how much you can save here:
Review Count
How many reviews do you expect to receive per year?
Review Cost
How much does review management cost you per hour (including wages, taxes, technology, etc.)?
Please enter the gross labor costs per hour here, min. €17 & max. €50 (incl. taxes and fees).
With the Smart Review Assistant, you can save minutes or hours per year.
That's approximately £ in service costs per year!
This is extremly valuable time that you can invest in other important areas of your business.
* The calculation is based on an average response time of 5 minutes per review.
Receive your individual offer
Are you interested in the Smart Review Assistant?
Fill in the form below and we'll get back to you with an individual offer that suits your shop.