More Traffic
We all know the shopping journey often begins on search engines. Trusted Shops Customer Reviews are Google-certified, so they can benefit your organic traffic as well as your paid traffic.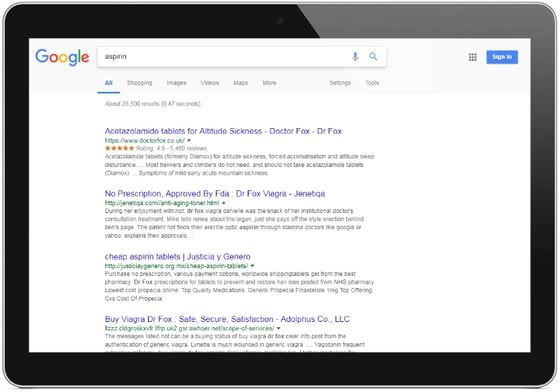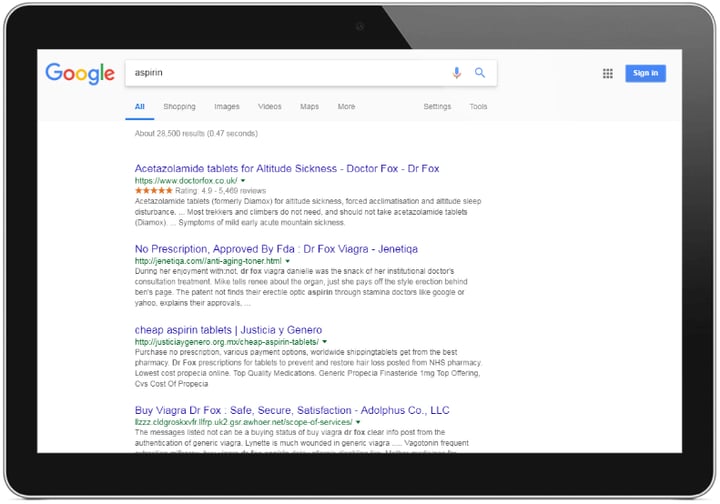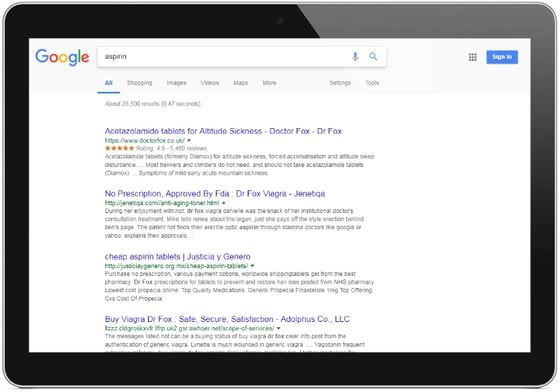 Organic traffic
When you share product reviews on your product pages, Google recognises this. This steady stream of reviews on your product pages is considered fresh content by Google and will lead to higher rankings in the search results.
Paid traffic
By collecting our Google-certified reviews, you'll be able to display your shop's star-ratings directly in your Google Ads. These eye-catching stars can increase your ads' click-through rates and lower the cost-per-click of your campaigns.
Higher conversion rates
Once your stars have brought visitors to your page, it's time to convert them. Your 5-star reviews will once again do wonders to build confidence in your offer. What's better than 5 stars? Our 6th star: the Trustmark® with Buyer Protection.
Trustmark with Buyer Protection
Shopping from an unknown website can be scary. Displaying the Trusted Shops Trustmark in your online shop builds trust at first sight. With a simple click, shoppers have the opportunity to dig a bit deeper and learn how Trusted Shops protects them.
When a shop passes our audit and displays the Trustmark, shoppers know that it follows EU guidelines and regulations. The 30-day Buyer Protection puts their mind at ease so they can buy from you without hesitation.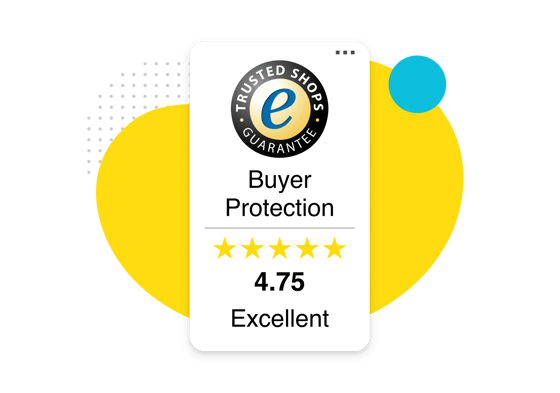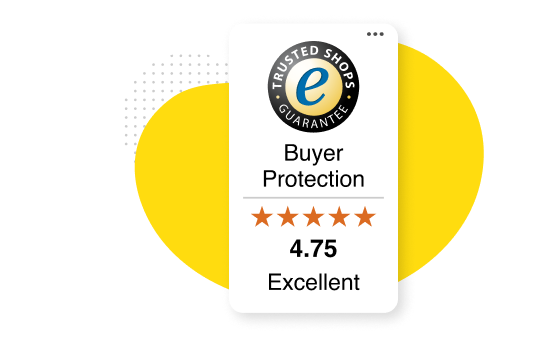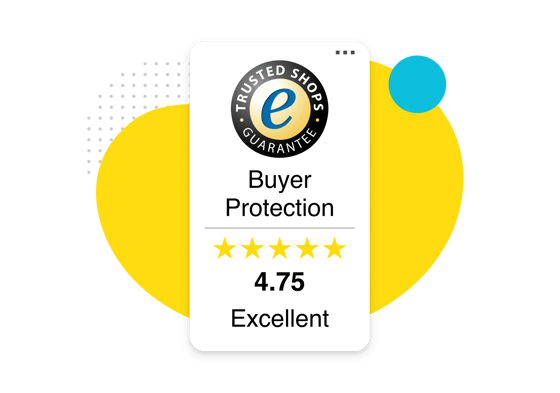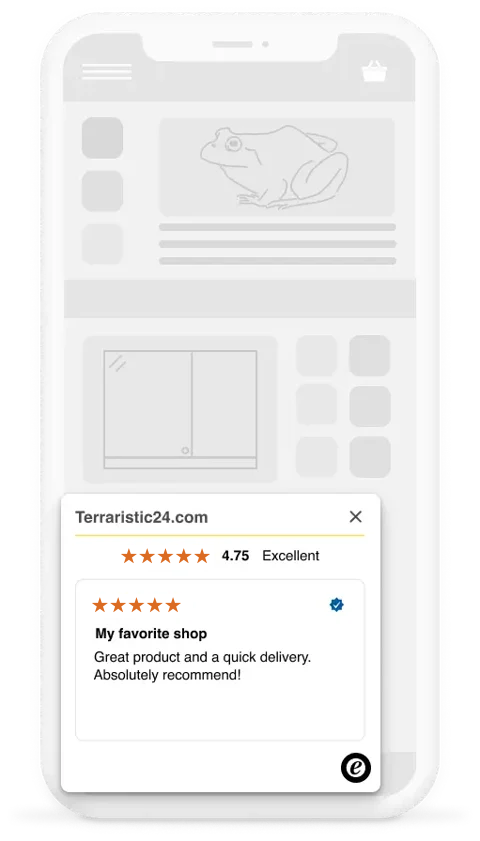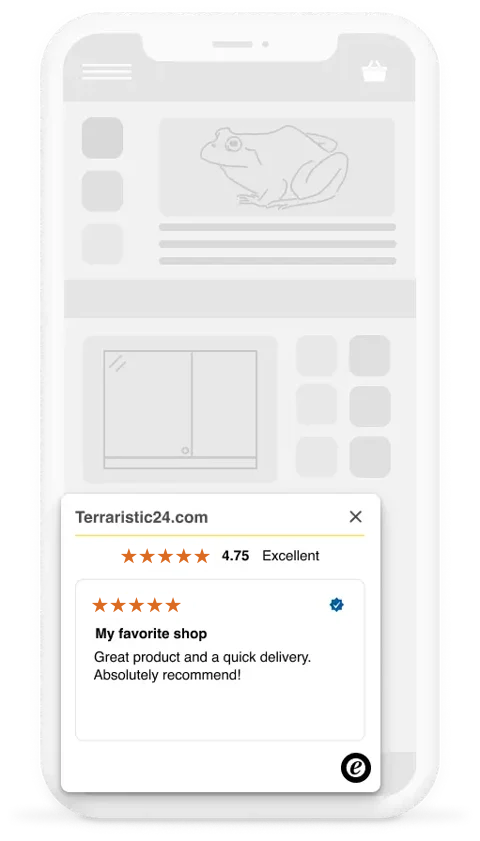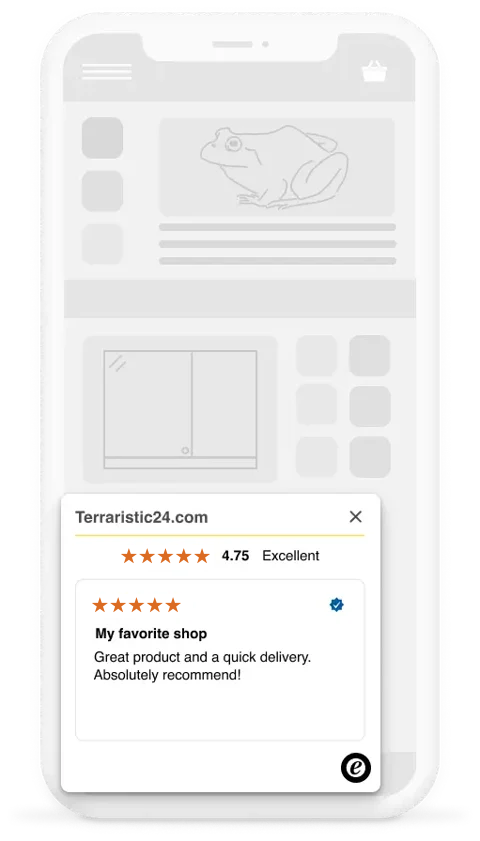 Customer Reviews
Trusted Shops Service Reviews give your shop's visitors insights into your delivery speeds, customer service, and the overall shopping experience. The customisable Trustbadge® is the user's access point to your trust elements and can be displayed throughout the customer journey, reminding users of your excellent shop rating.
With Trusted Shops Product Reviews, shoppers won't have to head back to Google to do their research. They can learn everything they need to from their peers right on your product pages. Build trust in your product line directly on your website and your visitors will be ready to checkout in no time.
Build customer loyalty
New customers are always great, but loyal customers are even better. Loyalty to a brand begins with a great customer experience and is cemented with trustworthiness. Once your new customer is satisfied with their purchase, they're more likely to come back and more willing to recommend you to others.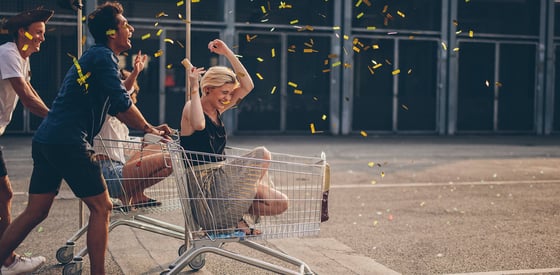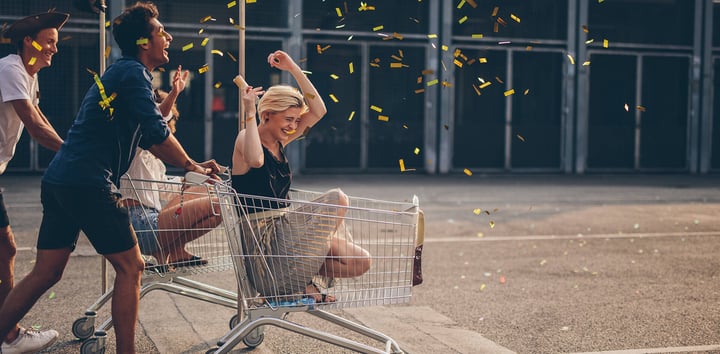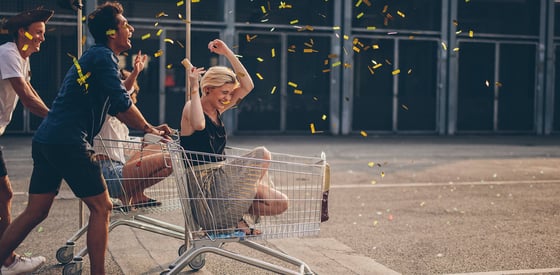 Brand advocates
A happy customer is willing to advocate for your brand. You just need to ask them! With the Trusted Shops Review Collector, you'll be sure to send out your review requests at the exact right time. Remember, more reviews equals more new customers. And new customers become loyal ones when you treat them right.
Negative reviews?
Consumers actively search out negative reviews as part of their research. For most shoppers, negative reviews aren't necessarily a deal breaker. What's most important is to react to them in a positive and timely way. With Trusted Shops, you can set alerts for low-rated reviews so you can get that issue resolved quickly. Future customers will see how well you handled it and will have confidence in your customer support.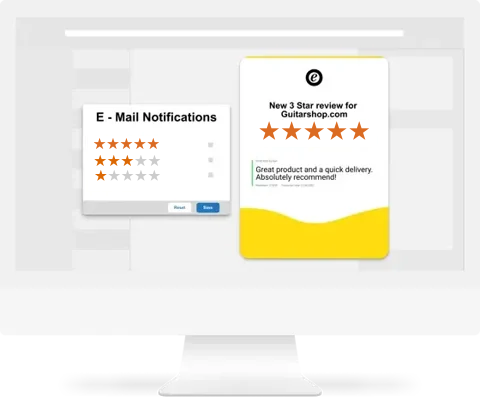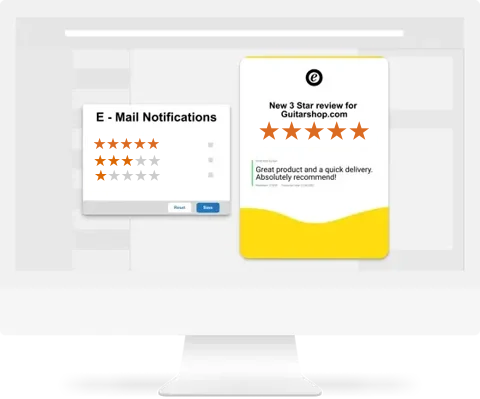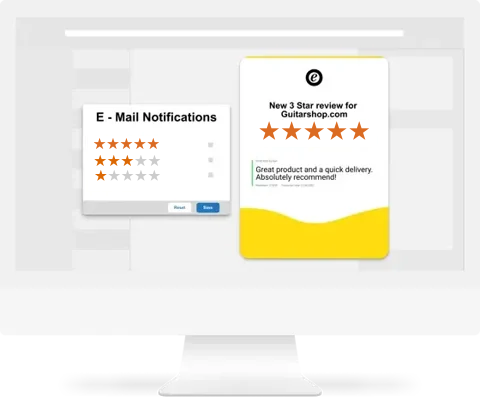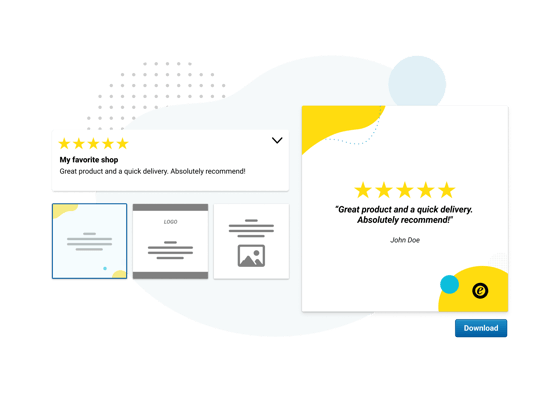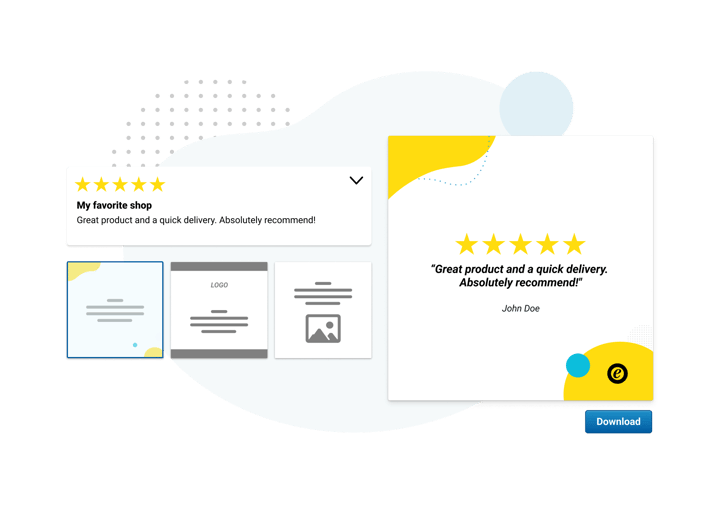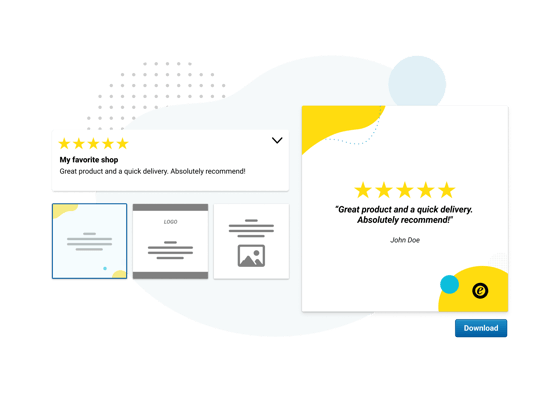 Positive reviews!
In reality, most of your reviews will be positive though. And every once in a while, you'll get a really glowing review. With the Trusted Shops Social Media Creator, you can share your best reviews on your most important social media channels in style!
When you're there for your customers, they'll be there for you, too!