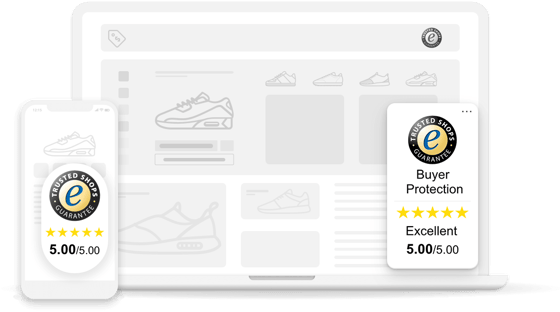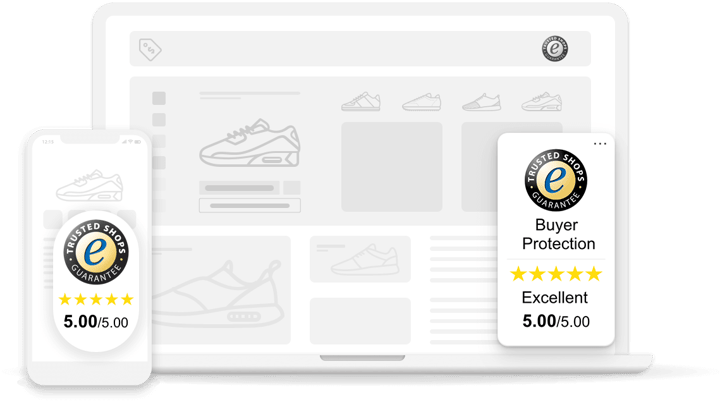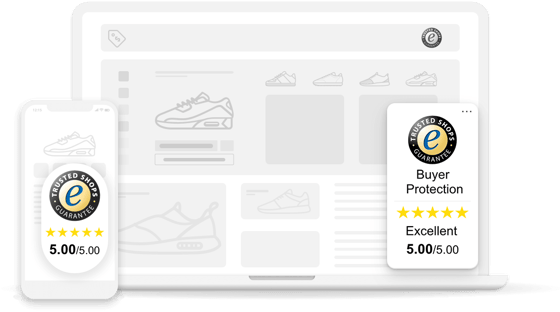 1. Entering your shop
Consumers immediately see the Trustbadge displayed in the lower-right hand corner of your shop, which informs them of the guarantee. On mobile, the Trustbadge can be displayed in a variety of ways.
On the desktop, the Trustbadge remains visible while scrolling down the page. However, on mobile, it becomes transparent when scrolling down and reappears when scrolling up.
2. Further information
As soon as the consumer clicks on the Trustbadge, a small window with more information appears. Here, the consumer can read about the Trustmark, the Buyer Protection, and your shop reviews.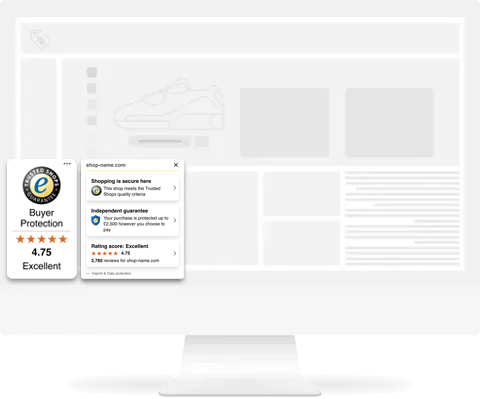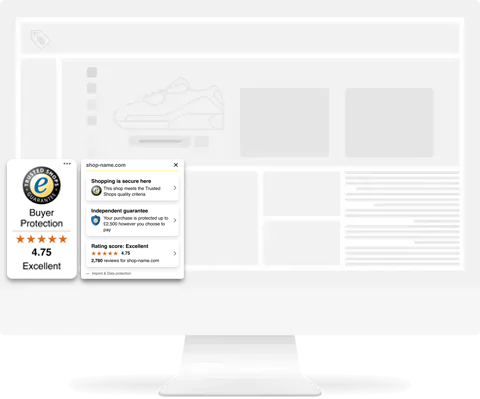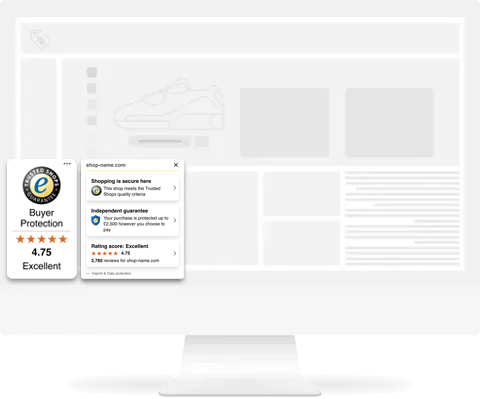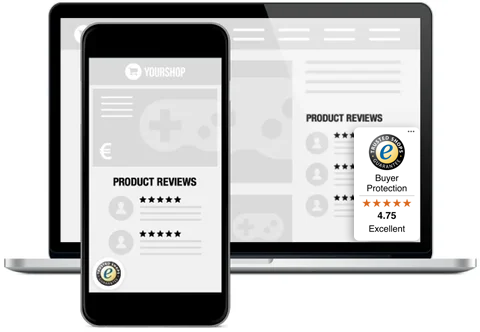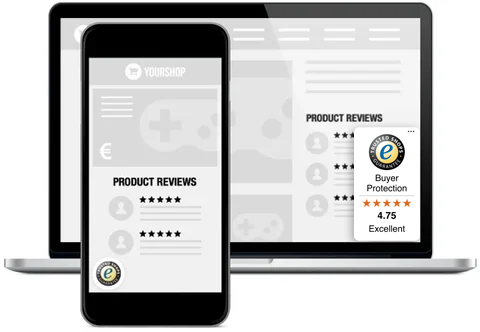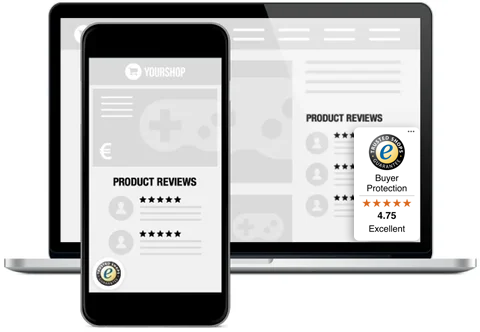 3. See product reviews
As the shopper browses your product pages, they can see the star-ratings that your products have received from previous customers. This will reinforce the trustworthiness of your shop.
4. Option for the Buyer Protection
Once the purchase is completed, the "Trustcard" is displayed. This is where the 30-day Buyer Protection is offered to the customer. With the guarantee, purchases up to £2,500 are protected free of charge. Permission is also requested to send them a review request.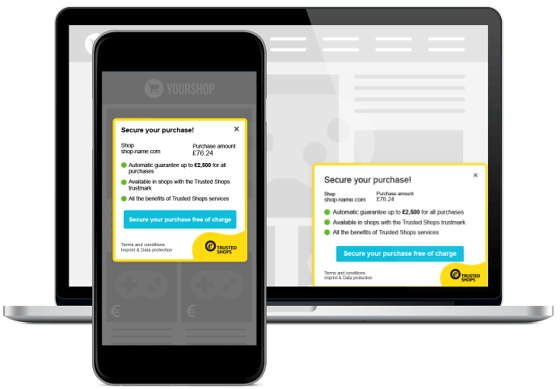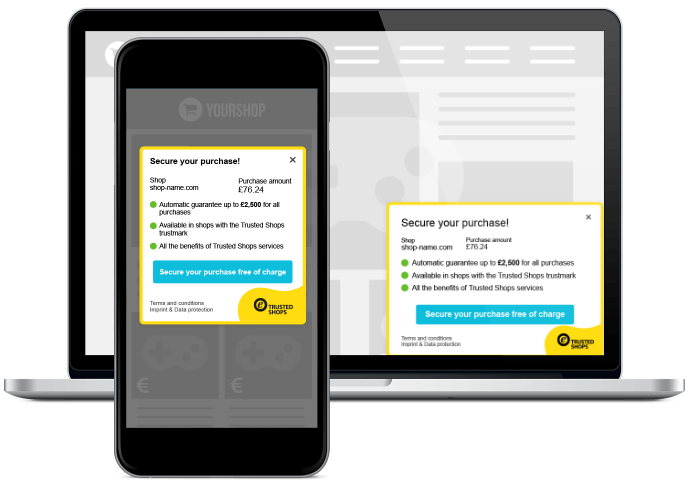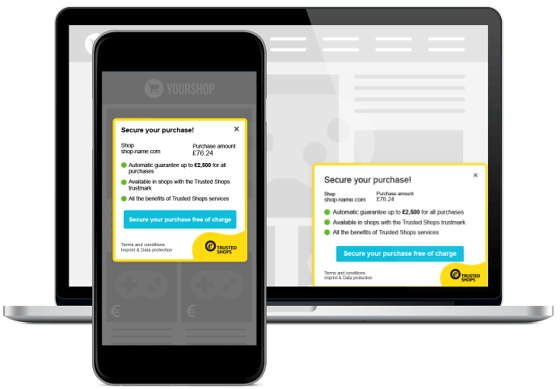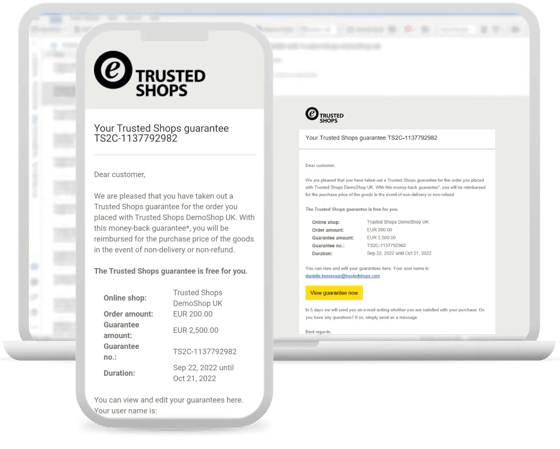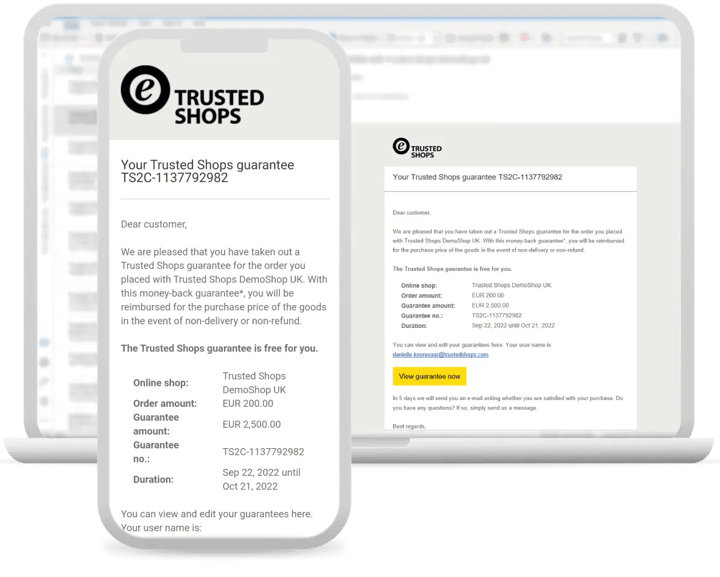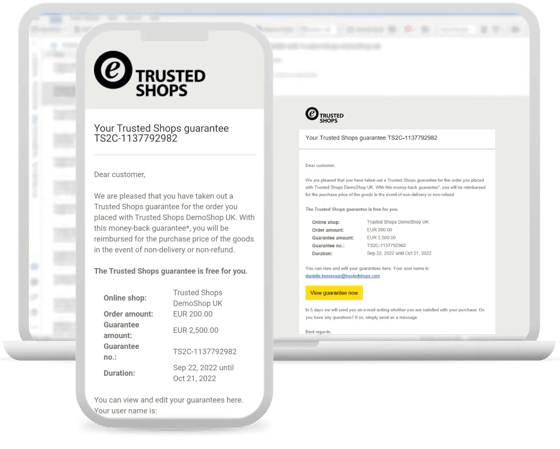 5. Confirmation of the Buyer Protection
The confirmation of the Trusted Shops Buyer Protection is sent to the customer via e-mail informing them of their 30-day protection.
After the purchase:
Collect reviews automatically!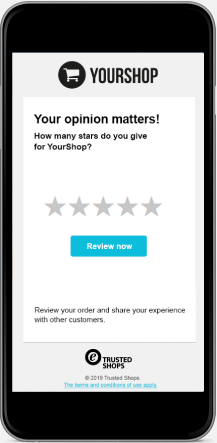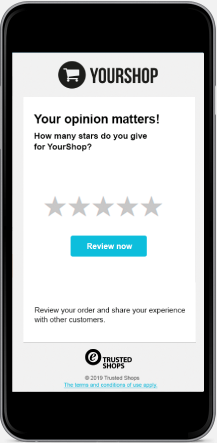 1.
Review
invitation
Once the product has been delivered, the customer receives an invitation to leave a review. This mail can be customised to match the style of your online shop.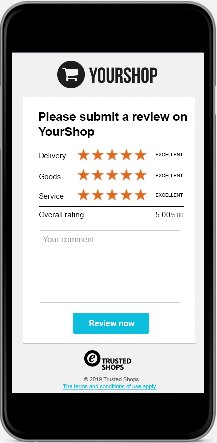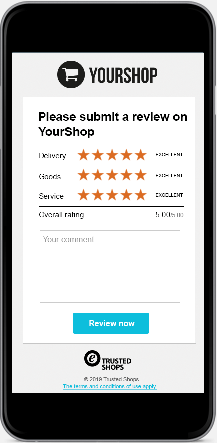 2.
Shop review
form
After receiving the invitation, the customer ends up on the review page where they can write a review for your online shop.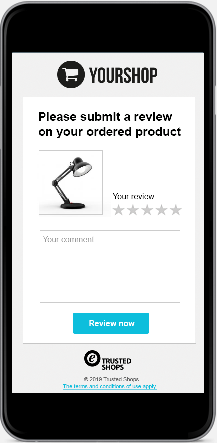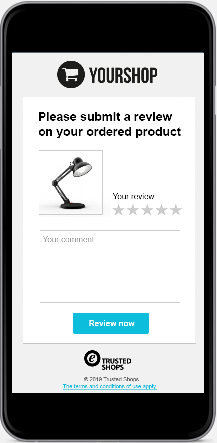 3.
Product review form
Once the shop review has been written, the product can also be reviewed.
It is possible to send the product review request on a different day.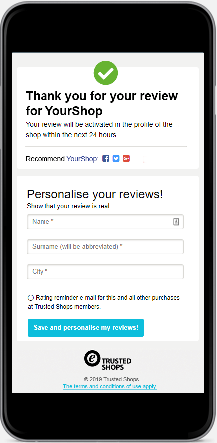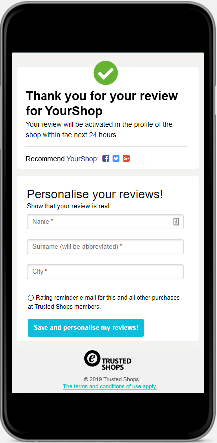 4.
Review thank-you page
On the "Review thank-you page", you can also add a discount code that can be used for their next purchase. The consumer has the option to add their name and city to the review.