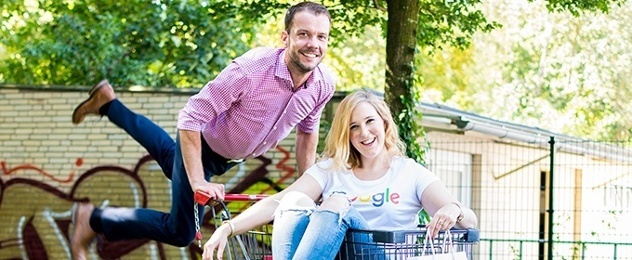 Not many of us noticed, but Google Shopping as a product is beginning to take center stage. There have been small updates made steadily this year which lead us to believe that Google Shopping is a must have for all online retailers.

What is Google Shopping?
Google Shopping is a shopping search engine by Google. You will usually see an option for "Shopping" when you are searching on Google for product searches.
This area allows users to search directly for product offers through Google. Retailers can advertise their products here to increase website traffic. The Shopping search results are quite often also visible in regular Google Searches for product relevant queries.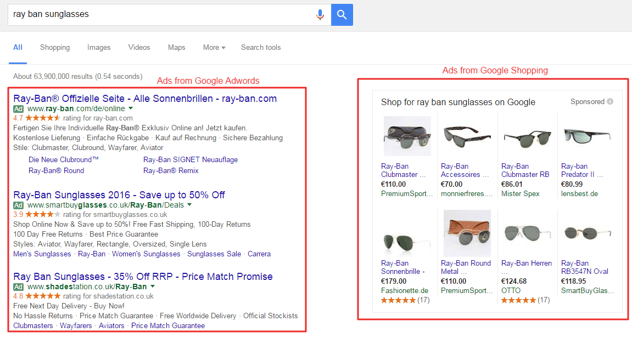 How can retailers show their products on Google Shopping?
It is very easy for retailers to get into Google Shopping.
You need Google Adwords and Google Merchant Center accounts, and link them together. You can find all relevant information about linking the accounts together here.
Once your account is set up, you can set up your first Product listing campaign through Adwords. This article from Google will help you set up your first campaign.
Where do your ads appear?
Google Shopping ads can appear in the following locations across Google properties:
Within Google Shopping (Available in select countries including UK)
Next to Google search results as seen in the image above
Image searches, You Tube and Google Search Partner sites
How can you optimize your Google Shopping Ads?
Just like adwords, Google shopping will allow you to bid on various keywords to show shopping results. You will be charged on a cost per click basis. Here are some important factors you can keep in mind to ensure that you run a succcessful campaign.
The Basics:
Use good images to differentiate from all other using stock photos
Use high margin products to promote on Google Shopping, you can bid higher on them
Use descriptive titles like "Lacoste Plain Green T-shirt"
USE YOUR REVIEWS. You can use Product reviews as a massive differentiator to attract more relevant traffic.
Have a mobile optimised website. Upto half of of Google searches happen on mobile devices and a bad responsive design could cost you a lot of money.
Advanced:
If you already have the basics in place, it might be time to optimise further.
A/B tests for date, time. Split test your ads by products across various times of the day.
Plan special product images for sales season (e.g. christmas) Check out the whitepaper by Trusted Shops as to how to prepare for Christmas for a complete lowdown.
Set higher bids. Results have shown that setting more agressive bids helps you gain a much higher % increase in traffic to your ads. Keep your conversion rates in check when you are doing this. Here is a good presentation about reverse engineering Google Shopping.
In Conclusion
Google Shopping is a great tool for business owners and marketers to get some quick wins and do some quality product performance analysis. Especially when it comes to product niches, it is a very powerful tool for you to showcase your product variety right there on Google Search Results.
---
Bonus Content