On the 27th and 28th of November, the White Label World Expo will take place at the ExCeL in London. It is the first time that the fair will be taking place in Great Britain. This event offers you the opportunity to network with your fellow online retailers, learn about e-commerce services, and to attend seminars by inspiring speakers.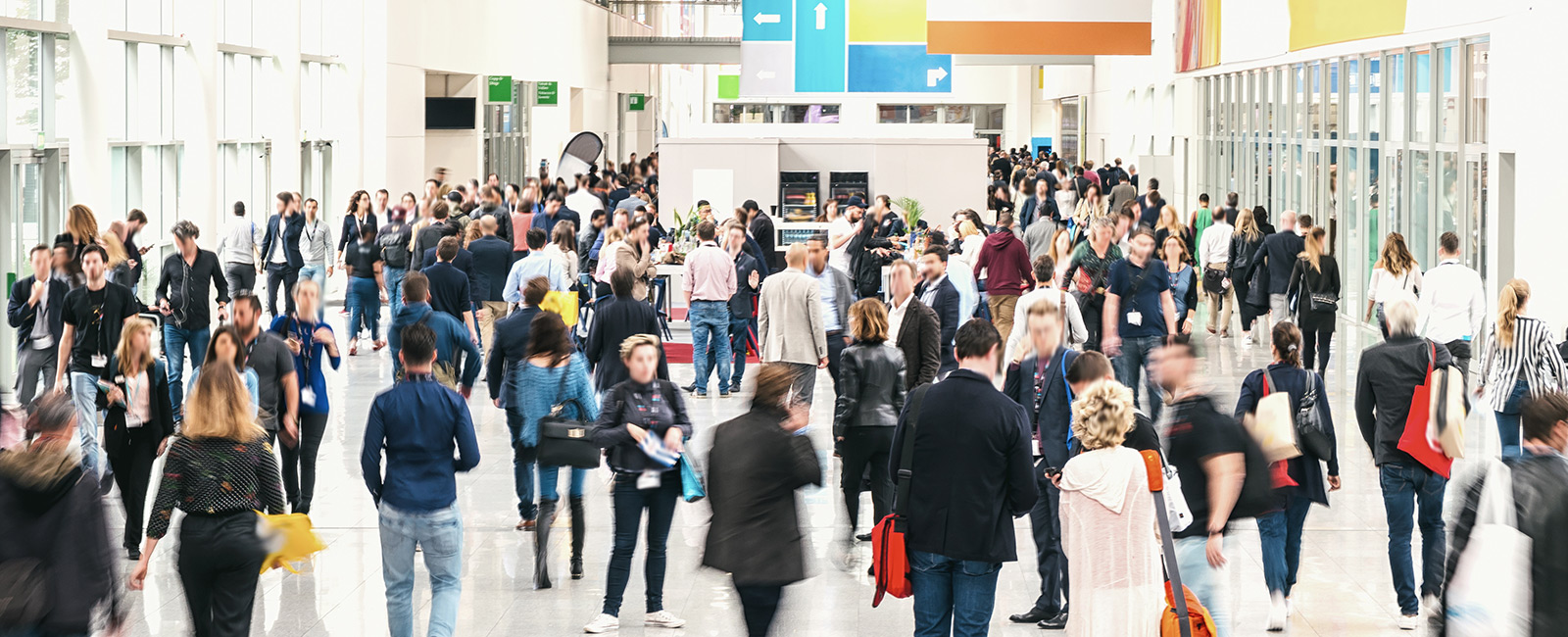 Tickets are complimentary and can be reserved here. The expo will be an all-day affair for two days and open from 10 am to 5 pm on both days.
Speakers at White Label World Expo 2019
Despite the many booths for you to browse during these two days, you will also be able to take part in seminars. These will be led by some of the world's most influential and experienced speakers.
In total, there will be 200 speakers from different parts of the industry talking about trending topics and what the future is in e-commerce. If you want an overview of all the speakers and the different topics that will be addressed, just click here.
Who are we looking forward to seeing?
The head of Europe at BigCommerce, Mark Adams, will be giving a speech about "The 7 Principles of Building your Direct to Consumer Brand Online". In this interesting seminar you will be learning about how to build a direct to consumer (D2C) digital sales channel. The seminar is based on the real world experience of a career spent advising brands and retailers. This will be a highly informative session!
Recommended Reading: Why the Time is Right for Direct-to-Consumer (D2C) Brands
As Black Friday and Cyber Monday are just around the corner, another interesting speech will be "10 Hacks for Black Friday & Cyber Monday on Amazon". The keynote speaker Danny McMillan, who is the host of Seller Sessions, the largest podcast for advanced Amazon sellers will present 10 hacks on nailing Black Friday and Cyber Monday.
Social media is becoming more and more important for businesses. Andrea d'Ottavio, a digital marketing expert, will help you take your Instagram profile to another level. Learn how to optimize your profile, create beautiful feeds and many more helpful tips.
Our very own Veronika Kaioukova (Market Manager UK & International at Trusted Shops) will be addressing the topic of "How to do business differently when everything has been done". Make sure to check it out!
There are many more incredibly interesting topics that will be covered in the two days! Again, you can check out the different speakers and their topics to have an overview.
Show off your product reviews to be transparent for your customers! Download our free whitepaper.
Trusted Shops at the White Label World Expo 2019
If your shop gets plenty of traffic, but is lacking in conversions, Trusted Shops' solutions might be what you're looking for. Our main objective is to help companies build trust with their site's visitors.
With the most-recognised trustmark in Europe, we can help online shops build trust with shoppers in their home country and across Europe.
On top of that, we offer customer review products (a closed review system) as well as some legal products (like our Abmahnung Package – a great product if you expand into the German market).
If you have any questions concerning our products and company please do not hesitate to see Veronika Kiaoukova after her speech.
We hope you enjoy the expo and to see you at the speech!