Technology is always changing and attempting to make our lives easier and more convenient. From the sound of it, the big players(i.e. Google, Apple, Amazon and Microsoft) are putting their money on voice search and voice assistants.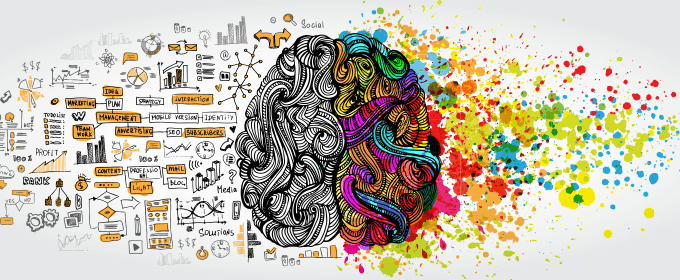 You have, no doubt, encountered people talking to their machines and heard the machines give them an answer. Whether they address them as Alexa, Google, or Siri, it's undeniable that voice recognition technology has improved dramatically over the past decade and has seen usage rates shoot up in the past couple of years.
Today, we want to delve into the topic a bit more by looking at what voice search is, how it affects SEO, and we'll even give you some tips on how to prepare your website for voice searches.
What is voice search?
Voice search is a technology based on using your voice to search the internet (or to give commands to your computer) instead of typing. Consumers can then get answers to their questions with relative ease and accuracy and the answers are often even read aloud to them. You can find this software on your computers, smartphones, and even on dedicated voice-devices.
Many of these devices can be hooked up to your home systems and can be used to perform certain functions in the house like turning on lights or playing music.
In recent years, smart speakers have become immensely popular. These stand-alone voice assistants have sold millions of units with Amazon's Echo, and Google Home leading the way, seeing a sales growth of 103% in 2017. Not only that, but according to voicebot.ai, smart speakers voice assistants get used on average 2.88 times per day while smartphones stand at only .33.
Who are the big players in voice search?
As I mentioned above, the biggest tech companies are using voice search and many even have stand-alone products dedicated to using voice search.
Apple Siri
The beginner of it all, Siri is Apple's version of a voice assistant. As usual, Apple was the trendsetter coming out with this feature back in 2011. After the initial hiccups of (sometimes comical) misunderstandings, Siri has improved immensely since its early days. It is available on basically all Apple products (i.e. iPhones, iPads, MacBooks, etc.).
Google Assistant
Though it doesn't quite have the slick name as its Apple counterpart, Google Assistant is nonetheless still very popular. Available on all of the newest Android smartphones, Google has also released Google-Home, their smart speaker capable of integrating with home automation systems.
Amazon Alexa
Alexa is Amazon's answer to Siri and Google Assistant. Although Amazon doesn't create smartphones, they managed to set the trend of smart speakers by creating the Echo and selling over 2 million units in the first nine months of 2016 and had over half of the smart-speaker market share in 2017.
Microsoft Cortana
Since when does Bill Gates want to be left out of a party?

Microsoft added the voice assistant Cortana to its famous operating system, which is included in every copy of Windows 10. With the rise of voice search's popularity, Cortana now boasts over 133 million monthly users. Perhaps more impressive is the fact that 25% of searches on the Windows 10 taskbar are voice. That's pretty impressive for a desktop feature, especially since all other voice assistants tend to work on portable devices.
Voice search will affect your SEO
You probably knew that we were headed in this direction. After all, when new technologies interact with our search engines, there's bound to be an effect on SEO.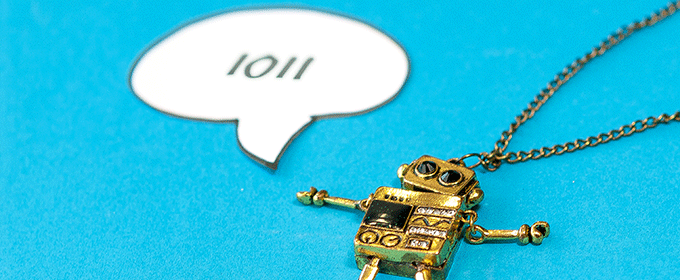 Natural language
Voice search is being used more often and the nature of a voice search is different than classic typed searches. For starters, voice queries are more likely to be asked in full questions. In other words, although you might type "London weather today" on your smartphone, you'd probably ask "What will the weather in London be like today?" to a voice assistant.
Asking A.I. a question will more closely resemble a real conversation, so this should definitely be kept in mind when producing new content in the future.
The fight for the top result
What's even more important is the fact that voice-results really only share the top result for a given search. Since the result is usually read aloud, users don't really get a chance to scroll through the results page to find the most "appropriate-looking" answer. If voice search continues to increase in popularity, it will mean one very important thing for content creators: there will be very high pressure to reach that number one spot in the search results.
Local searches will be more relevant
Another important thing to keep in mind is what kind of searches people are conducting with these voice assistants. Naturally, these voice searches will tend to be "shorter" (i.e. less time intensive). It seems that people are using these voice assistants for "quick answers".
Research shows that a lot of the searches tend to be local-based. In other words, people want to find information which is contextually relevant to their location. For example, people might ask where the nearest pizzeria is or where a good tailor can be found. Therefore, local search will become more relevant in Google's algorithms as voice search increases in popularity.

Questions about weather, traffic and local businesses are quite popular with voice searches
(Source: Searchengineland)
How can your business take advantage of voice search? Tips and Tricks for Voice SEO
Brian Dean of Backlinko has analyzed over 10,000 Google Home search results and tested them for potential ranking factors. A list has been created which you can use as a guideline in order to get that voice boost for your site.
1. voice search stat: page speed
Page speed seems to play an important role in voice search SEO. The average load time for a webpage in the search results is 4.6 seconds. That's 52% faster than the average webpage.
Insight:
The fact that the speed of a website plays a big role has been known for a long time. Especially in e-commerce, a fast-loading page can be the deciding factor of whether or not a customer shops on your site, so make sure that your online shop loads quickly.
You can achieve this by using a CDN like CloudFlare, reducing the size of your images, investing in good hosting and ensuring that your site's code is not unnecessarily bloated.

2. voice search stat: HTTPS
HTTPS websites especially dominate Google's voice search results. In fact, as much as 70.4% of the web pages on the Google homepage are secured with HTTPS.
Insight:
If you haven't encrypted your website professionally with HTTPS yet, you should do so as soon as possible. It sends a positive signal not only to Google, but also to the visitors of your website. The green seal creates trust, the "not secure" sign basically ensures the opposite.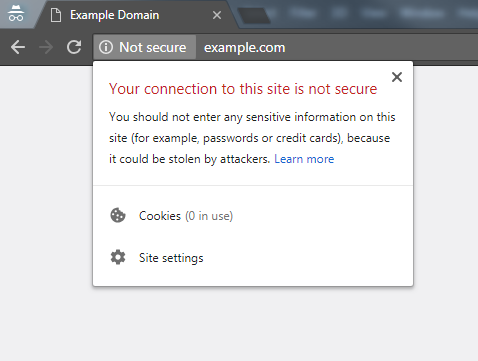 Ask yourself: Would you shop on a website or leave your details where you would be greeted by a non-secure banner?
3. voice search stat: short but sweet (answers)
Google prefers short, concise answers for voice search queries. The typical search result is only 29 words long.
Insight:
If you want to optimise your content to appear as a result on Google Home or other language assistants, you should try to answer the search query as briefly and precisely as possible.
4. voice search stat: Schema.org
Surprisingly, schema markups may not really play a major role in the voice search rankings. Only 36.4% of voice search results come from sites that use a schema markup, which is only slightly above the internet average of 31.3%.
Insight:
Although voice search results tend to output web pages with schema markup a little more often than average, the difference is not significant. A total of 63.6% of voice search results do not use a schema markup at all. Therefore, it is unlikely that the markups have a direct influence on the ranking of the voice search.
Nevertheless, it is recommended to use these markups! Why? Because these schema markups can ensure that the website performs better in the normal search results. With the help of a schema, data such as...
reviews
hours of operation
addresses
authors
and much more
...can be seen directly in the search results. The additional information makes the search results more interesting and informative and therefore is clicked on more often.

5. voice search stat: domain authority
Authoritative domains (websites with a lot of strong links) tend to deliver significantly more voice search results than non-authoritative domains. In fact, the average domain rating of a Google Home result is 76.8 out of 100 - not a rosy prospect for operators of small websites & online shops.
But from Google's point of view, it's quite understandable. Since the search giant has always had the claim to display the best search result and, in contrast to the normal SERPs, voice search results only deliver one result instead of 10, so the quality standard must be higher here.
Insight:
In order to appear in the voice results in the future, you should increasingly use classical SEO. This means that you should create content that is interesting for your visitors and attracts backlinks.
6. voice search stat: social
Content with a high degree of social (media) engagement is generally well suited for voice search. This coincides with the 5th point, because popular content is most likely interesting content.
The average voice search result has 1,199 Facebook shares and has been tweeted 44 times. Considering that half of all content on the internet is only shared twice or even less, such a high share number naturally stands out.
However, Google has, in fact, said several times that social signals are not used in the ranking algorithm. Therefore, it is unlikely that the voice search algorithm uses signals from Facebook & Co.
Insight:
Either way, this voice search result clearly shows one thing: appealing content is indispensable in any SEO strategy. Voice search is no exception.
Focus on publishing valuable, interesting content to improve your chances of getting a top ranking in a voice search result.
7. voice search stat: readability
Backlinko's analysis showed that simple, easily readable content really helps with voice SEO. The average result of Google voice search is considered a ninth grade reading level.
However, Backlinko's data does not show that Google uses the reading level as a ranking factor in the voice algorithm. Although it would be possible, as it makes sense to provide content that is as easy to understand as possible.
Insight:
To increase the chance of becoming the top voice result, you should be careful to use simple words that are easy for Google, Siri & Co. to pronounce (even AI bots don't like to embarrass themselves).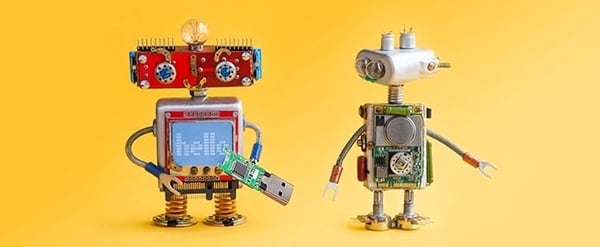 It must also be possible to convey the information without visual assistance. You are not easily able to look up challenging words or phrases in a voice search, so publishing simple, easy-to-understand content can really help.
With the question "What is aphasia?" the next question would probably be directly pre-programmed for the user (What is a lesion?). This should be avoided.
Publishing simple, easy-to-understand content can really help with voice search SEO. If this is difficult for you, you can always ask yourself how you would explain the topic or the term to a child.
8. voice search stat: quality
It also turned out that only very few voice search results had the exact search term in the title tag. Therefore, creating individual pages for each voice keyword does not seem to be an effective SEO strategy.
Insight:
Don't worry about having to create 100 individual pages, each optimised for a single keyword. Instead, write detailed content that answers multiple different voice search queries on a single page.
In short, follow the age-old rule: quality over quantity!
9. voice search stat: word count
The average word count of a voice result is 2,312 words, of which approximately 1% is read aloud in the end. Nevertheless, it can be assumed that the AI will read the entire text and then select the appropriate position.
Insight:
The conclusion drawn from number 8 therefore also applies here: Quality over quantity!
10. voice search stat: ranking = ranking
Content that already has a high priority in desktop SERPs will most likely also appear as an answer to the appropriate voice keyword. The data from the study show that approx. 75% of the language search results are among the top 3 for the respective search term.
Insight:
As with #5, websites that already invest in SEO and good content have a great voice search advantage.
11. voice search stat: featured snippets
If you already ranked 0 (the featured snippet) in the search results, you will most likely also be the top voice search result.

A total of 40.7% of all answers to the voice search came from a featured snippet!

Insight:
The featured snippet is already displayed in many search queries and is extremely popular with website operators, as it brings more visitors to the website (contrary to initial assumptions).

Aim for that top spot in regular SERPs and you'll most likely in the voice search results.
Here's an interesting infographic by seotribunal to sum the post up.

Conclusion
Unlike with the normal search results, there is still no true "guide" for ranking in voice search. The factors that determine when a website (Google Home) or a product (Amazon Alexa) is selected are still relatively unknown.
But when it comes to products and online shopping, we are sure of one thing: the best product in each category will win.
Google, Amazon, Apple & Microsoft will always want to present the best and most appropriate product to their users. However, in order to recognise which product secures the top spot, one thing is needed: reviews.
Those who know how much their customers like their products has a clear advantage not only in "voice commerce", but also when it comes to "normal" sales. Reviews help business owners optimise their shops and put the best product out there for their audience. Therefore, customer reviews ensure more turnover!