Bloom & Wild, the letterbox flower company, opened up shop in 2013. Since then, they've become the UK's most-loved online florist. Recently, they've opened up a French and a German website as well.
Growing to new international markets can be challenging, so what steps has Bloom & Wild taken to get to this point?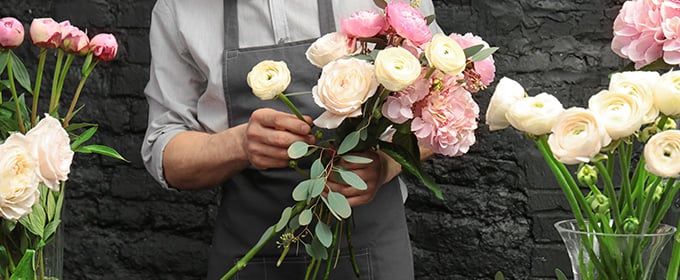 Starting from humble beginnings, Aron Gelbard, the co-founder, spent weeks personally measuring hundreds of letterboxes in order to find the perfect size for their flower boxes.
Lead florist, Caroline, loves her job and prides herself on using unique stems in her arrangements.
"I love being clever with my arrangements so the recipient is genuinely amazed at how many beautiful stems come out of their box!"
-Caroline, Lead Florist
Hiring employees that genuinely love their jobs is the first step in building an empire of flowers. However, beautiful colours and enchanting aromas might make up the facade of this empire, a lot of behind-the-scenes decisions have made Bloom & Wild the successful online shop that it is today.
When it comes to expanding to Germany, the decision was made to cater to the local markets. Whether that involved offering new payment methods or the Trusted Shops money-back guarantee, it was clear that building trust with this new international market was of the utmost importance.
A few months ago, our consultant, Veronika Kaioukova, hosted an interview with Pascal Ebadian, Bloom & Wild's General Manager Germany. If you'd like to watch this video interview, click on the banner below: