Every year, the value of the global e-commerce market increases. More and more people make the decision to start their own e-commerce business, which proves to be a much easier (and cheaper) solution than opening a physical store.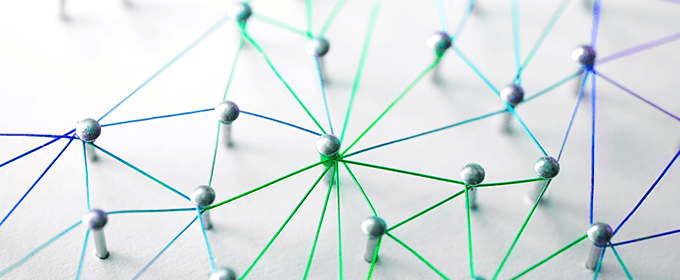 However, in order for an online shop to be successful, you have to keep a few important elements in mind. Every website should be intuitive and friendly not only for the visitors, but also for web crawlers and bots that are supposed to index it. One of these elements is definitely a proper URL structure. Here's how to choose the best URL structure for your e-commerce site.
1. What is a friendly URL?
A friendly URL should be, most of all, simple and understandable for your target audience. There should not be any random parameters, but rather keywords that actually count for a given page. With such a logical and straightforward structure, your visitors (and search engine bots) can easily find what they're looking for and orientate themselves.
Besides, having friendly and well-optimised URL addresses in your online store can help you seem more trustworthy and thus, encourage potential customers to click on your links. To give an example: Let's assume that you're planning to buy new running shoes. Which of the following URLs would you rather click on?
https://exemplary-store.com/nike-air-max-men-shoes
or
https://exemplary-store.com/co/adoe2416
The first one appears to be much more legitimate and persuasive.
2. What should a proper URL look like?
Well-structured URLs "describe" the content of the site in detail and give the user a good indication of what they can find within the site. A proper, user-friendly URL should have:
A) A proper structure
A proper URL structure includes nothing more than simply relevant information regarding the site, separated in the right manner. In the case of e-commerce stores, a proper structure will most likely look as follows:
https://exemplary-store.com/category-name/product-name
Such a URL is divided into three important elements:
store's domain

the category in which the product falls into

the name of the product itself
Such an address is intuitive for the user and allows them to find what they're after. It's important to keep in mind, though, that such a structure won't be enough when there are more product categories involved. In fact, a URL generated this way will be too long and unclear.
Every product in an e-commerce store has multiple pictures available, and sometimes even additional manuals, i.e. in PDF files. These URLs also count - in the case of images, the URLs are often generated automatically on the basis of their names. That's why it's important to name all your files properly before uploading them to the store.
To give an example: Instead of using titles by default (such as "DCM62551.jpg"), describe the image with relevant keywords: "mens-shoes-nike-blue.jpg". Thanks to this, the generated URL for the image is going to be friendly and clear:
https://exemplary-store.com/mens-shoes-nike-blue.jpg
The same rule applies to PDFs and other files. Descriptive image names also carry an SEO advantage and could possibly lead to more traffic through a Google images search.
B) Appropriate characters and separators
A URL address should not include any special characters or capital letters. What's more, in order to connect every word, you should use dashes ("-") instead of underscores ("_"), numbers, or any other parameters. This will make the URLs more clear and readable for both search engine bots and web users who will be able to remember them more easily and even type the correct URLs directly in their browsers.
C) Implemented SSL certificate
Security is one of Google's top priorities. That's precisely why implementing the SSL certificate that confirms the trustworthiness of the domain is necessary. This refers to e-commerce sites in particular, as they often require logins & passwords, as well as credit card details to make the purchase.
Every site in the e-commerce industry without the SSL certificate (meaning: with http protocol instead of https at the very beginning of the URL) is marked by the search engine as a dangerous site.
Recommended reading: Google & HTTPS: Is Your Shop at Risk?
Google doesn't hide the fact that a secure connection is one of the ranking factors when it comes to ranking in SERPs, which is why the lack of it might cause lower visibility in the search results.
Of course, the lack of trust among the users is also important, especially when it comes to inputting one's credit card details. No one will finalise a transaction, even with the most attractive offers, if they see a message like this:

D) Appropriate length
As already mentioned, every URL should be readable. Apart from relevant characters, what also counts is their length. Actually, the shorter the URL, the better - simply because it becomes more clear.
The length of it is also significant from the search engine's perspective as Google displays only around 100 characters. The URLs shorter than that will then be fully visible in search results and can be easily remembered by the users (and give them a better idea of what they're about to click on).
That's why it makes sense to optimise the URLs in terms of their length, and carefully choose the names of sub-pages and products so that they're short and transparent.
When creating the URLs, it's also crucial to keep the so-called hierarchy of the keyword phrases. This means that the most important keyword phrases for a given sub-page should be as close to the domain as possible (in other words: as much to the left as possible).
This rule should be approached reasonably, though. There's no need to exaggerate with unnatural keyword stuffing in the URL address - which matters not only in the case of URLs (remember: keyword stuffing = always bad).
E) A unique character string
Every sub-page in the e-commerce store should have only one, unique URL address. In fact, if the same content has more than one URL, then the internal duplication increases, which affects the quality of the website in Google's eyes. A good example of such a case is the lack of fixed 301 redirects from a site without the SSL certificate to the main page. Because of that, the main page is displayed for both the http version, as well as https and thus, it ranks lower than the competition - even despite a relevant, unique content & description.
The issue with URL duplicates can also happen when the same URL exists in two versions: with a slash "/" at the end, and without it. This means that both of the following pages have exactly the same content:
https://exemplary-store.com/category-name/
https://exemplary-store.com/category-name
It's a so-called trailing slash phenomenon, which can cause issues with indexing and content duplicates. In such cases, Google recommends redirects from one page to another, and using it consistently throughout the whole website.
3. The right URL structure for e-commerce sites
The exact URL structure you choose for your e-commerce site depends on a few factors. One of them is the way users look for products that will be included in the store's offer.
That's precisely why planning the URL structure should start from the keyword analysis, in order to find out what category and product attributes are searched the most frequently. Ideally, the most relevant attributes should be included in the URLs. How exactly? Keep reading to find out.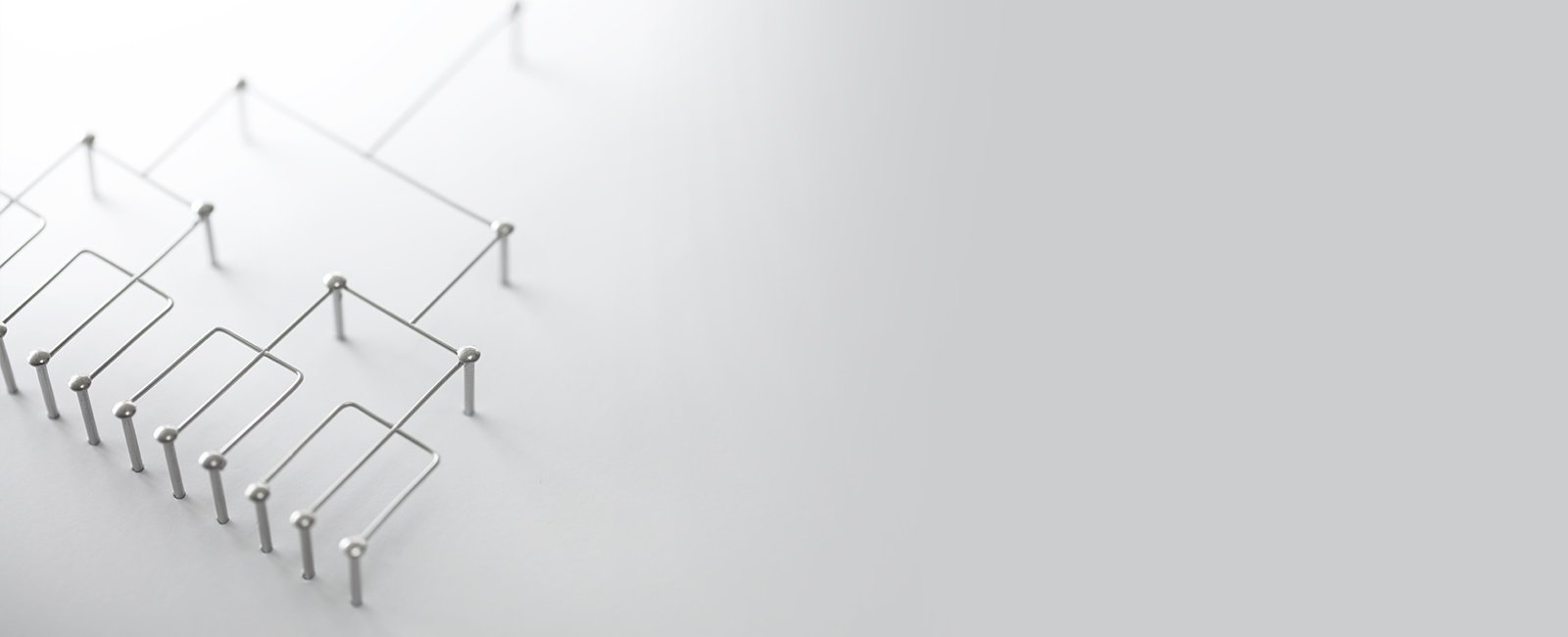 A) What URLs are suitable for categories and subcategories?
The address URL for the category should be as short and closely related to its main keyword phrase as possible. In many content management systems, these URLs will be automatically generated based on the category names, which is why you should really think them through when creating your online store.
Let's assume that you're planning to open a fashion store. Instead of naming the main categories "Children", "Women", "Men" - you should extend the names to "Clothing for children", "Shoes for women" or "Accessories for men". No one actually searches for kid's wear by typing "children" into Google.
What's more, if possible, you should avoid adding additional elements such as ID or any other parameters that might change to the category URLs. If you can't (because your CMS doesn't allow you to), you have to make sure to put this element at the very end of the URL. This way, you'll keep more important parts of the address to the left (which matches the appropriate hierarchy that was described before).
In the case of subcategories, it's worth avoiding repetitions, above all. If the category "cosmetics" in your store is divided into "make-up cosmetics", "hair cosmetics", and so on - you should try to leave only the name of the subcategory in the URL instead of both names. Otherwise, you will risk having the same word twice - for example:
https://exemplary-store.com/cosmetics/makeup-cosmetics
B) What URLs are good for product pages?
There are two best practices for creating product pages URLs:
https://exemplary-store.com/category-name/product-name
and:
https://exemplary-store.com/product-name
The exact one you should choose depends mostly on what you're actually selling, the way you create product names, and how they're being searched for by users. Let's assume that your product is called a "Winnie the Pooh audiobook" and that's precisely the name the search engine users use the most frequently when looking for it. Now, let's consider two different cases:
The product names in your store include only the titles of the specific audiobooks and belong to a separate category (called "Audiobooks"). Then, it means that users also type the category name into Google, and the best solution will be to choose the first option:

https://exemplary-store.com/audiobook/winnie-the-pooh

All product names in the store are created in the following manner: "Title + category", so your URL would include, apart from "Winnie the Pooh", also the word "audiobook". This means that the second option will be a better choice, in order to avoid repeating the category name:

https://exemplary-store.com/winnie-the-pooh-audiobook
If you use the first method, the category name would be repeated, which would make the address unnecessarily longer:
https://exemplary-store.com/audiobook/winnie-the-pooh-audiobook
C) The URL structure for blog posts
Every renowned brand knows that having a blog is important for every e-commerce site nowadays. Which URL structure should you choose for every blog post then? It's relatively simple. After the domain name, simply write the title of the blog post. If you plan to write many blog articles, you cann add "/blog/" first:
https://exemplary-store.com/blog/blog-post-title
If the title is very long, shorten the URL by using only the most important words:
https://exemplary-store.com/blog/tips-buying-hiking-boots
4. The URL structure for multilingual sites
In the case of multilingual sites, instead of using cookies or browser settings in order to tailor the language version of the site, Google recommends having separate URLs for every version of the website.
In this case, it's important to set up hreflangs properly - meaning the tags which define the language and specific location. Thanks to them, the search engine is able to select the right link for every language version of the website.
What's also a common practice among the owners of multilingual sites is using geolocation. It's not exactly recommended, though, as every user should have an option to choose the language version freely.
There are three options for creating URLs for specific language versions:
A) National domain
Example: https://exemplary-store.de (for Germany).
Such a URL has specific geographic targeting and is the most trustworthy for potential customers coming from this country. In some cases, this can be really important. For example, the Germans trust "their own" domains much more when purchasing anything.
This solution might be more costly because you need to buy an entirely new domain - which also means that it has to be optimised from scratch in order to rank well in search engines. The new address doesn't have the "power" coming from the main page anymore, since it's a separate website - that's why you have to strengthen the domain with additional link building activities, ideally coming from .de domains as well.
There's also a risk that the domain won't be available if there's any other local company that has already been using it.
B) Subdomain
Example: https://de.exemplary-store.com
The perks of this solution are, among others: simple setup, the ability of geo-targeting in Google Search Console, as well as the easy separation of the sites in different languages.
The issue here, though, is that for Google each subdomain is a separate website, for which optimisation has to be started from scratch, exactly like in the case of a new domain. But, if the main domain has high parameters and long history, it will pass some of its strength to the newly-created subdomains, which will help in their optimisation.
C) Subcatalogues
Example: https://exemplary-store.com/de
It's definitely the cheapest solution. Basically, different language versions in separate catalogues are "backed by" the main domain and have its power. In most cases, though, it will be more difficult to get to the top of SERP for the language versions.
When choosing this solution with multiple language versions, it's worth remembering to set only one main address for the site that won't have the catalogue. For example, if the main version is Polish, then the URL should be unchanged and thus, remain as follows:
https://exemplary-store.pl, instead of https://exemplary-store.pl/pl.
Every additional catalogue weakens the domain, which is also something to take into account.
Which solution should you choose for your online shop? It depends on many factors, such as your goals, business and marketing strategies, as well as available budget.
Conclusion
A proper URL structure in e-commerce stores is essential - both from an SEO perspective, as well as from the user's one. Simple and transparent URLs help your clients to navigate and use your site easily, and enable the search engine bots to index the site properly. From the very beginning, you should consider how exactly you want your URL addresses to look and what keywords you want them to include. This way, your online store will not only be intuitive but will also rank better in search results.