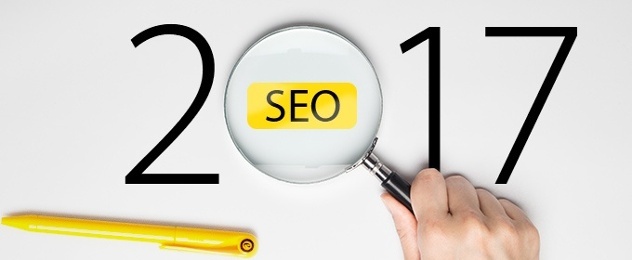 Search engine optimisation is still a very young marketing discipline. It has also changed quite frequently in the last few years. We regularly report changes and updates to Google, as well as other widely used search engines. At the beginning of this year, we would like to look at the future: What does the world of SEO have in store for us in 2017?

SEO Is Broadening
Search engine optimisation is splitting into more and more areas. This is in addition to classic website optimisation, which is already specially optimised for the second largest search engine besides Google, YouTube.
Amazon SEO deals with optimisation for Amazon, of course. This has its own specific criteria. To rank well in App Stores, experts are also dealing with ASO, otherwise known as "App Store Optimisation". This will continue to result in even more niche areas that marketers can target.
Changes in Search Behavior
There will be yet another change in search behavior in 2017. Because of the rising use of mobile Internet, voice search is being increasingly used. Since people are speaking their search queries, they tend to use whole sentences, rather than simple keywords. You must be take this into account for content optimisation.
Google is already trying to answer questions directly on the search results page. So, users do not always have to leave Google, as it draws responses from websites with content that seems appropriate. The website is linked under the answer but, despite the increased attention, the page's traffic can still drop. You need to set yourself up as the page operator to really benefit.
Structured Data for Rich Snippets
Google has again highlighted the importance of structured data for 2017. Structured data can make content more comprehensible to Google. This allows so called "rich snippets" to be displayed in search results, such as rating stars or product data. In general, the clearer Google can display your content, the more you can benefit from this.
Machine Learning and Artificial Intelligence
In many areas, Google is now using machine learning, which will influence the overall search results in ways that are impossible to fully predict right now.
Google is already using an artificial intelligence named RankBrain, which is mainly tasked with processing search queries that haven't been entered in the search engine before. According to Google, 15 percent, of the millions of listed inquiries, have never been asked. RankBrain helps to sort search queries and match them to search results.
More Information on 2017 Trends
Our friends over at SingleGrain wrote a fantastic, complete guide on effective SEO tips for 2017. Check out their article on SEO Trends for 2017 here!