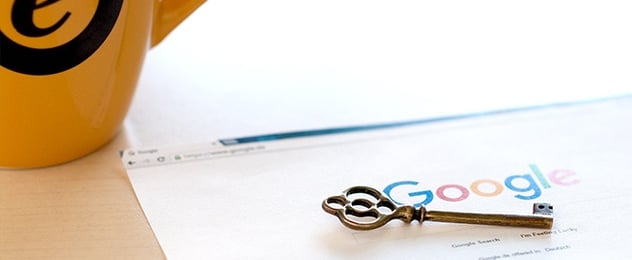 Keywords are a core component of search engine marketing (SEM). Even if the focus has changed since its early days and keyword optimisation on its own is no longer simply a quantity thing, you should still know which terms users search for. You can't expect any success in search engine marketing without the right keywords. We have listed out our favourite tools to help you select the right keywords for your marketing. Here are a few tools you absolutely need to know about.
1. Google Keyword Planner
There's no way around it: Google Keyword Planner. Even if its predecessor (Keyword Tool) was considerably more comprehensive, you are still provided with both suggestions for new keywords as well as their monthly search volumes.
It is a huge value-add when used in conjunction with other tools so that you can determine the search volumes of the words and phrases you're planning to focus on. With search volumes, you can prioritise which keyword optimisation measures are most worthwhile.
You'll need a Google Ads account to be able to use the Keyword Planner. Even if you do not wish to implement a paid campaign, you should still set up the free account in order to access the data.
In the Keyword Planner, you have the following options for "Search for new keywords and get search volume data" function:
You can try out all three options, but start with "Search for new keywords using a phrase, website, or category". When you click on this, you arrive at an input field in which you can either enter your product or service as a keyword or your website URL, or select from one of the categories provided.
Once entered, you will see the various keywords in the overview.
You can also download this data as a CSV list.
2. Google Suggest
Google Suggest, also known as Autocomplete, provides search suggestions based on the first characters entered in the search field. This means that Google Suggest can be used during the normal Google search.
You can enter your product name followed by the first letter of various words in order to see the different additional suggestions.
3. Google Search Console analytics report
The Google Search Console (formerly Webmaster Tools) provides data on keywords that have already achieved impressions on Google search.
Thus, you can use combinations that you have not previously focussed on, but which already have a relatively good ranking. You can also see click-through rate (CTR) associated with every search query that your website currently shows up for on Google.
You can access this report in the Search Console under Search queries - Search analytics report. You can, for example, filter according to search queries or pages and group data by number of clicks, impressions, CTR and position. Pay special attention to keywords with a high CTR as your page has been perceived as particularly relevant for these search queries.
4. Google Ads search terms report
You can only analyse this report when you have already run ads in the search network. Through the Google Ads interface, you can specify the keywords that you want your ads to start appearing for on Google's search results pages (SERPs). Depending on your preferences, your searches will appear for other relevant search queries as well.
Example: If you wish to target the keyword "Jeans" then the corresponding ad may appear for search queries such as trousers, leggings or shorts.
Or you have entered the suitable phrase "buy shoes". The ad may then appear for buy green shoes or buy cheap shoes.
You can find this data in the search term report which can be accessed via the keyword report in the account.
5. Google Trends
With Google Trends, current or seasonal themes can be assessed for their relevancy. Enter your product terms in the search and find out whether there are special peaks when these words are searched for more often. Conversely, you may find out that less searches are carried out at certain times of the year.
With this information, you can ideally plan your sales and optimisation strategies. In this example, you can see the interest for "ballerinas" (a type of summer shoe) for the past 12 months.
Furthermore, the tool also provides related search terms, which you may also take into consideration.
Conclusion
Make use of all the data sources available from Google to learn more about the search behaviour and terminology of your target group. You do not have to follow any sequence. It makes more sense to gather details from various such tools and use the information in order to optimise your website and your search campaigns.