Updated: 18 April 2019
If you advertise online, there's a good chance that you're advertising on Facebook and/or Google. Those are great ways to reach out to your target audience because their targeting options are plentiful. However, you should also consider Microsoft-owned LinkedIn for your ads as well, especially if you are a B2B business.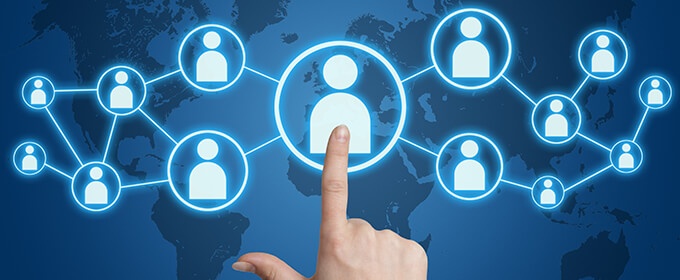 LinkedIn in the UK
Like many popular social networks, LinkedIn was founded in the USA. Founded in 2002 (and launched in 2003), it established itself very early on as a special niche in social media: the social network for professionals.
Since then, it has grown immensely in popularity. Although there is some competition in individual countries (e.g. Xing is quite popular in Germany), globally speaking, it stands alone as the social media option for businesses.
In the UK, this is also true. In fact, the UK has the 5th most LinkedIn members, with 25 million users.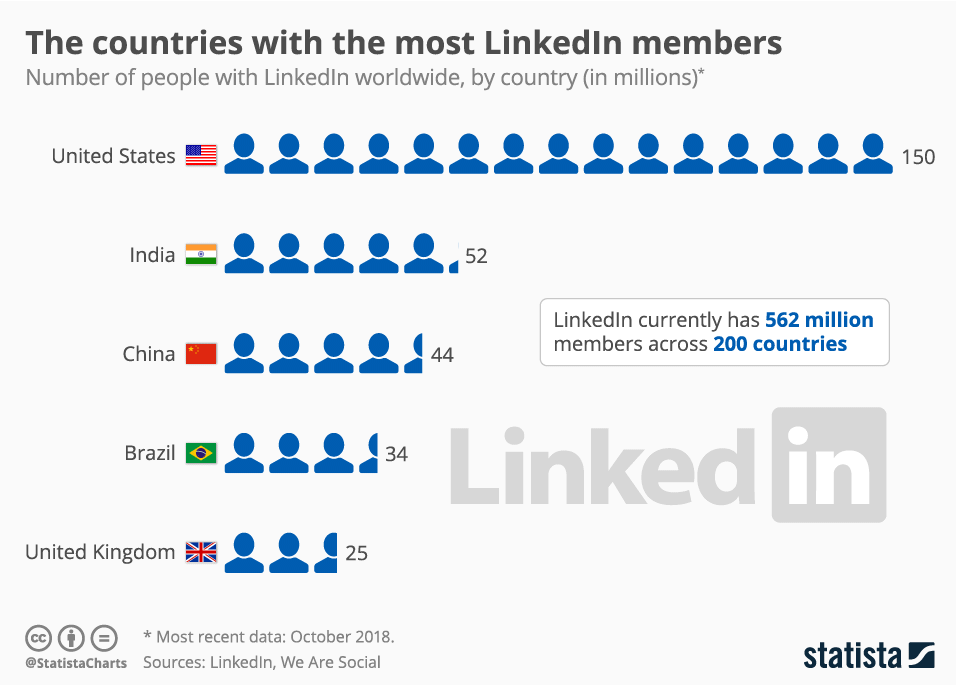 (Source: Statista)
As was mentioned before, LinkedIn can be used for targeted ads quite well. However, considering LinkedIn is used mainly by professionals, marketing for B2B businesses can be especially lucrative.
Apparently, the more money you earn, the more likely you are to be on LinkedIn. This is more proof that targeting C-level employees and upper-management individuals can be done very well with LinkedIn ads:
LinkedIn's advertising options
There are a few options for advertising with LinkedIn. The first one is sponsored content. This is quite similar to what you might see on Facebook. Posts will be shown in members' newsfeeds (and labeled as sponsored). This can be a great way to share some content you've produced, like a blog or article.
Secondly, text ads let you place a small image, a headline, and some short texts. These ads usually appear on the homepage and can be paid for by either impressions (CPM) or by clicks (CPC).
Finally, you have sponsored InMail, which lets you send messages directly to your audience's inbox. These messages are sent while the members are logged in to ensure high deliverability.
Let's take a look at some beginner's tips for advertising with the professional social network.
#1 Target group size
When choosing your targeting options, you'll be able to see how many people you'll actually be able to reach. So, when ticking those boxes and finding those potential customers, you should aim for a reach between 100,000 and 300,000 members for good results, depending on the ad format you choose.
With sponsored content, LinkedIn recommends targeting at least 300,000 members. When it comes to text ads, there is a large window. It's recommended to target between 60,000 and 400,000 members. For sponsored InMail ads, target as precisely as you can. LinkedIn advisese to aim for 100,000 members or fewer.
#2 Test your ads
When creating your ads, it's always a good idea to create a few variations. Try out 3 or 4 different ads with different text and image combinations. This is basically an A/B test to see which ad gets the best reactions. Once you start optimising your ads to get the best value for your marketing-money, these tests will be incredibly useful for you.
#3 Bid types
LinkedIn lets you choose how you want to pay for your ads. In the beginning, you might want to consider a cost-per-click (CPC) model, as it's the easiest to understand and the easiest to optimise. Generally speaking, this is also the bid type you'd want to choose if your marketing goals are more leads-based.
After some time, you can switch to a cost-per-impression (CPM) model. This will get your ad more views and is generally used for brand-awareness goals.
If you're not sure which one you want to focus on, you can always create two campaigns. Using the different payment models for each, test them out and see which one gets you the best results.
#4 Targeting by groups
The beauty of advertising on social networks is that there is a lot of useful targeting data about the members available for advertisers. LinkedIn lets you target by different "groups". For example, you can target by job title, seniority, job function, company size, location, or country.
If you've ever created a buyer persona for your general marketing strategy, this could be extremely helpful when figuring out who you want to target. Test out different combinations of groups and see what works best for you.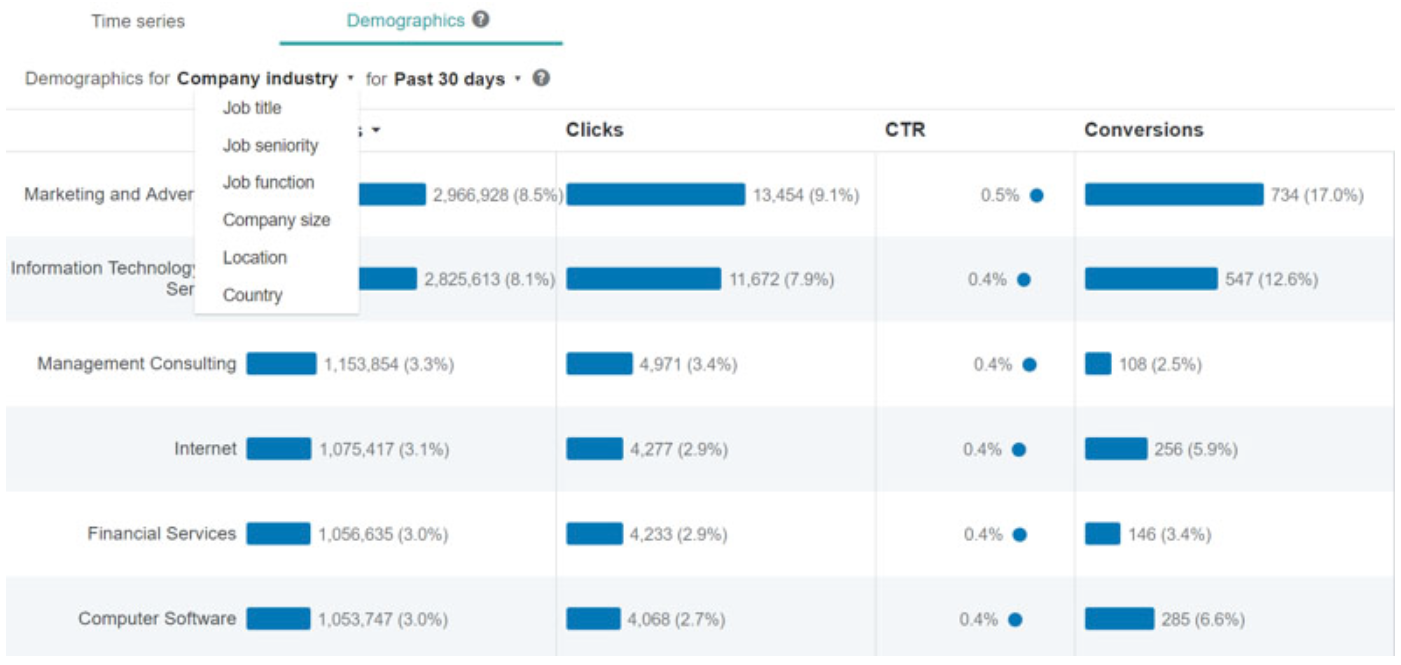 #5 Demographics optimisation
Once you've had your ads up for a while, it's time to start optimising your ads. Start by checking the stats on the demographics and groups you've targeted from tip #4.
By seeing what works (and perhaps more importantly, what doesn't work!), you can rearrange your targeting options to where you see the most impact. In other words, if you see that a certain location or job title doesn't generate enough clicks or has a bad click-through-rate (CTR), then exclude them from your targeting in the future.
Conclusion
LinkedIn offers some great targeting options and some useful insights to the success of your ad campaigns. If you are a B2B company, then LinkedIn very well might do wonders for lead generation and traffic to your website.
BONUS MATERIAL: Check out our free whitepaper on building B2B relationships using trust, a great marketing tool for both B2C and B2B companies