Landing pages are an essential element of any online marketing campaign. By having an optimised landing page, you can increase conversions while positively affecting your overall marketing strategy as well.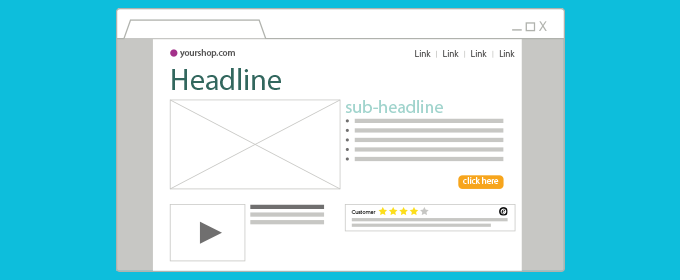 What is a landing page?
A landing page is a standalone webpage created specifically for an advertising or marketing campaign. It is where the visitor "lands" after clicking on an ad.
With online advertisements, users who click on your ad are directed to a web page of your choosing. You could send them to your homepage, but a better idea would be to send them to a specific page created for this campaign.
Why send visitors to specially designed landing pages?
Sending users to a landing page not only makes "conversion" sense, but it could actually make your CPCs (cost-per-click) cheaper as well.
From a marketing perspective, having a unique landing page gives you the chance to reinforce the message from the ad that was clicked on. In essence, you're expanding on your marketing message instead of aimlessly letting the user browse your website without any guidance.
From an economic perspective, it makes sense, too. If your ad promises something or shows a specific product, but users are sent to an unspecific homepage, the confusion (or the unwillingness to search for the item of interest themselves) might lead them to leave your website quite quickly. That means, you'll pay for a wasted click.
On top of that, as your bounce rate increase (the percentage of visitors to a particular website who navigate away from the site after viewing only one page) increases. The bounce rate is a factor for Google Ads. In other words, ads that have a higher bounce rates become more expensive. Therefore, you should make sure there is a strong connection between the ad and your landing page.
The perfect landing page
Creating a great landing page isn't rocket science. The most effective landing pages have a few things in common. We've created a free checklist for you to download, which labels and describes the most important elements of the perfect landing page.
To get you're free copy of the perfect landing page checklist, click on the banner below: