The need for communicating tantalising offers and critical information presents itself to every e-commerce business that operates on the web today. A carefully targeted SMS message can make a world of difference.
By immediately reaching the target customers with a personalised message and calling them to action right from their mobile device screens, SMS campaigns are often used as a complementary means of communication that can convert at lightning-fast speeds.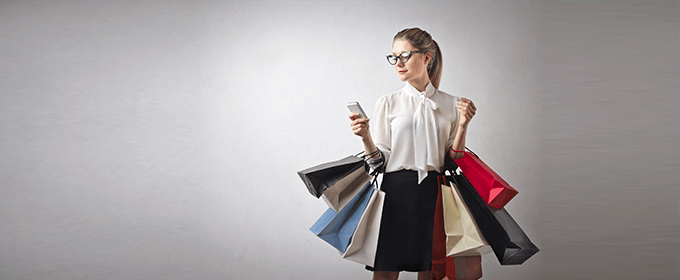 It is this immediate nature of SMS messages that makes this particular channel stand out from other alternatives like email, voice messages, and push notifications. If used in conjunction with other traditional management strategies, SMS could reign supreme in terms of speed, engagement, and effectiveness.
This is especially true now when you consider that every other person in the world rocks a smartphone and remains connected to a local, national and international communication network.
How SMS marketing has evolved with the advent of the ubiquitous smartphone
Before smartphones, marketing messages were sent on feature phones and recipients would casually read and show them to vendors in order to get discounts and other related offers.
This marketing communication model is still in use today, although it has transformed in such a way that guarantees a gratifying feeling for the recipient. Now, a message can not only be read, but also acted upon. Users are granted immediate access to personalised offers and provisions that have a much higher conversion rate than traditional marketing communications.
Embedding links in short messages together with the right kind of personalised content can yield results that are hard to ignore or challenge. Intelligently generated offers provided by a marketing automation platform and the immediacy of SMS is a winning combination for higher conversions.
Customer data segmentation has evolved in e-commerce to allow any business with a digital marketing automation platform to reach new and returning customers with precision in terms of message content, time of delivery and relevance.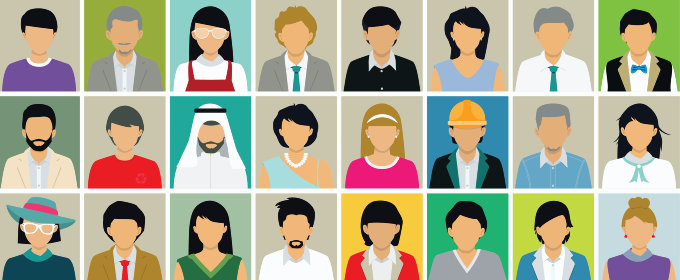 Message content can now be tailored to the browsing habits of your subscribers. Offers that reflect the preferences and desires of individuals and are based closely on their in-store browsing activities, are the definition of personalised marketing communications.

Sending your messages at that limited window of opportunity when you have the absolute attention of your recipients is also vital and can be determined by a marketing automation platform. SMS messages have an impressive open & read rate of more than 90%. Sending them when they are most likely to be received without disturbing your recipients increases the chances of building a loyal customer base.

Intelligent marketing automation, when added to carefully orchestrated campaigns, allows e-commerce businesses to approach potential customers with relevance. This adds a touch of finer details that enables a service to have an effective impact on the recipient.
SMS marketing for E-commerce
SMS messages reach customers who have explicitly stated that they want to be associated with a certain company or a brand by opting into receiving promotional communications. Sending an initial short code to a specific number, customers likewise agree to receive SMS messages with offers, discounts, invitations to special events, and more.

Once the short 5-digit code is received by the company, the marketing automation platform that handles the SMS communications logs the sender's number into a contact list. This serves the purpose of building a large customer database that can be reached with the right content to inspire customer loyalty and repeated sales.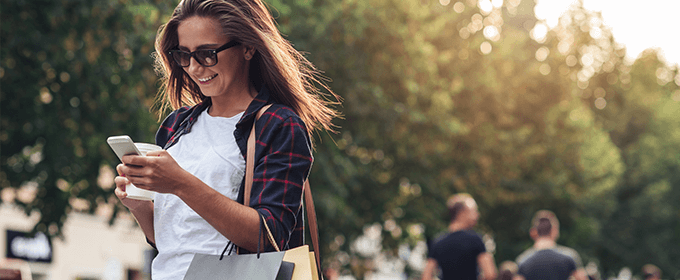 Engaging with customers via the SMS platform is very advantageous for the companies and brands that operate in the retail sector. To put this in actual figures, SMS communications enjoy a high engagement rate with over 90% open & read rates.

Having the full attention of your customers elevates the importance of your content that determines how your brand is perceived. Although short in length, content in a promotional SMS message can be concise, targeted and interactive. Links embedded in keywords can suggest even more products worth checking out, thus helping companies upsell and cross-sell effectively to a highly engaged audience.

Links provided in the content body of an SMS message can be fully tracked by the marketing communication platform, allowing for the creation of progressive customer profiles. This, in turn leads to even better data segmentation and higher personalisation in digital correspondence.
With Routee, for example, if a user clicks on a link in the SMS, the platform will track this in an easy way so that clients can measure the effectiveness of their campaigns and see what works best.

Leveraging the great benefit of instant delivery and response time, companies using the SMS channel of communications can promote timely offers and launch entire marketing campaigns for effective customer engagement.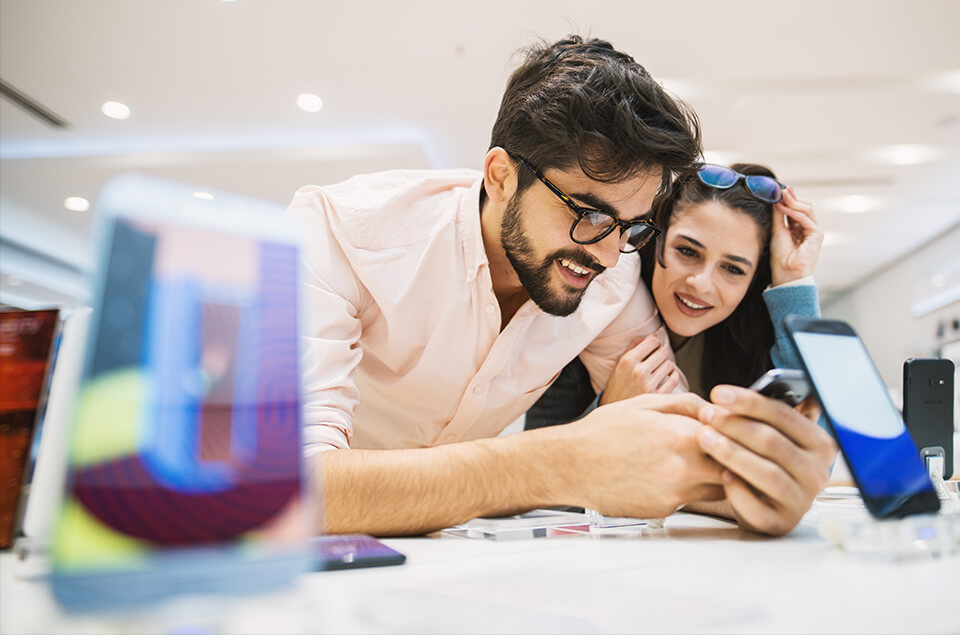 SMS messages can be easily integrated into omnichannel marketing campaigns in the same way that emails and messaging platform communications are employed as the optimum alternative per individual case.

When referring to the advantages of SMS for marketing, one cannot overlook a key standout fact: it takes more than 90 minutes to respond to an email BUT only 90 seconds to respond to a text message.

Moreover, response rates to an SMS message are significantly higher at 45% when compared to email figures that reach 3% on average.
Advantages of SMS messaging for marketing campaigns
When SMS communications are integrated into an in-store marketing campaign, on-demand coupon redemption rates approach a 70% – 80% rate. Similarly, out-of-store on-demand coupons achieve a 30%-50% redemption rate and drive increased traffic to brick-and-mortar stores.

Sending an SMS over email for shipping notifications is a service that customers perceive positively due to its immediacy, ease of use, and most importantly, sense of reassurance.
SMS can help your business generate more business with strategic communications that add value to your services and stress how important and valued customers are for your entire operations.

For instance, SMS appointment reminders can help your customers remain in touch with your business and reduce the frequency of missed appointments by 25%.

Other types of reminders can update customers on account and billing changes instantly and concisely, thus reducing the call centre volumes by over 5%.

With SMS being the ideal channel for time-sensitive alerts and status updates, customers have learned to anticipate instant responses to critical communications when dealing with a reputable business.

Companies that adopt SMS messages as their preferred channel of contacting clients, see an upturn in brand loyalty and recognition that is easily converted to more generated business.

SMS is here to stay, although it might change slightly in form. The future of SMS is RCS or Rich Communication Services, based on a messaging protocol developed by Google. Combined with traditional SMS, this new marketing tool is an integral part of what is called "conversational commerce".
Charting the SMS geography
The two distinct elements that form an SMS message, visible to the recipient, are the keyword and the shortcode.

The archetypal SMS message consists of the actual text in the message along with a keyword that the recipient will need to text back to the issuer of the SMS, and the shortcode number that the keyword will be sent to.

All the necessary elements for successful communication are included in the message itself. Being 160 characters long, an SMS message can pack more information than it's brief content size suggests.
The name of the addressee appears at the beginning of the message, sourced from an intelligent segmentation platform and it is then followed by a value proposed in the message, in the form of an offer, a discount, or a service. For a successful communication (one that yields results), a desired action from the part of the recipient also needs to be incorporated in the text, oftentimes as a clickable link, so that the benefit becomes clear and attainable.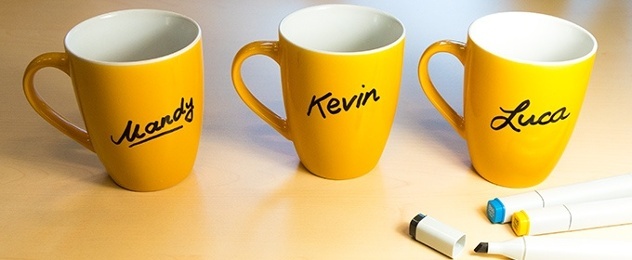 The more enticing and specific the text in the SMS is, the more successful a campaign will be.

Enticing does not necessarily mean written in an elaborate language. If a message includes information that is personalised and directly relevant to the recipient, it will surely catch the attention of those receiving it. This is, of course, achieved with the help and input of a digital marketing automation platform (like Routee, mentioned above). Such advanced marketing tools can intelligently segment individual customer information to help businesses add a touch of personalisation to their messages.

With data segmentation, offers become specific. Mentioning how much or what your potential customers can get, win, or benefit from an offer, drives more interest in your communication efforts.

Also, naming the items that might be of interest to your clients can save them time in looking through endless product lists, and this is also something that will be greatly appreciated.

Finally, ending your marketing messages with an action that can take your recipients to the relevant product page with a simple finger tap on the content facilitates sales substantially.
Having direct access to personalised offers and discounts, improves the company's brand image in the eyes of the consumer. It reassures recipients that agreeing to receive SMS messages from your company is actually a smart decision on their part and one that always adds value to their relationship with your business.

This last part (about customer agreement) is of vital importance to a successful SMS marketing campaign.
SMS needs the recipient's permission
SMS is a permission-based service.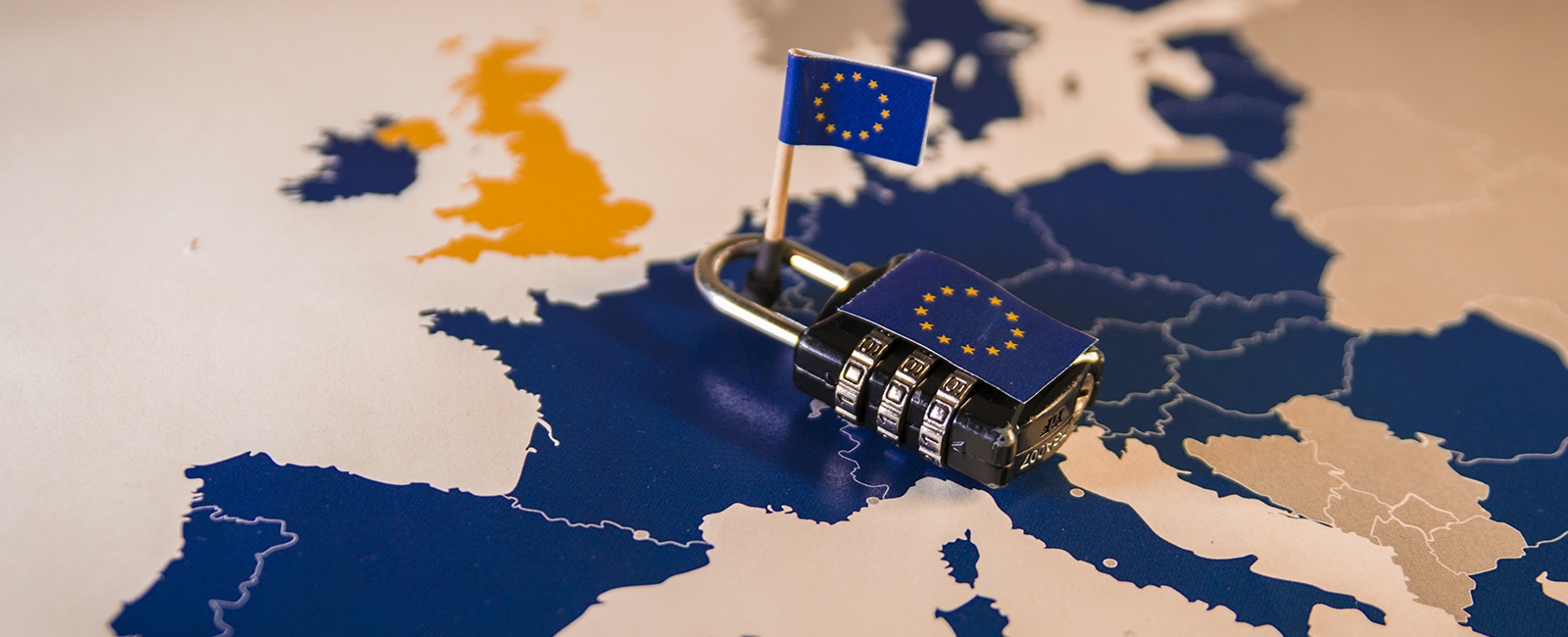 While transactional messages that inform customers that their product has arrived, or receiving receipts are exempted, marketing SMS messages need the recipients permission.

In the USA, SMS marketing messages are regulated by the FCC.

Companies need to get permission to send marketing communications via shared shortcode and by associating a unique keyword with their campaigns.

All such communications are opt-in only, with no third-party lists allowed. Consumers are informed and asked to sign up for the SMS messages while companies need to keep records of all sign-ups.

Recipients who have subscribed to the service should also be able to unsubscribe from the list easily, by sending a text "Stop" to 555-5555 or something similar. Of course, the content of the messages must always be relevant to the audience that receives it, appropriate to their age, and never offensive.

In the European Union, SMS campaigns are regulated by the GDPR requirements.
There are two different types of opt-ins in the EU.

The hard opt-ins are the recipients who consent to receiving marketing messages with a clear 'yes' in writing or through the click of a button.

The soft opt-ins are people who have been or currently are inbound leads or customers of the company sending the marketing SMS campaigns.

There are significant differences in these two types of opt-ins.

Hard opt-ins need to be explicitly informed about the services and products a company will be communicating to them, but their contact details can be passed to other departments in the company, once this is properly communicated and agreed upon.

For the soft opt-ins, companies can only send messages related to items the clients have demonstrated interest in, while their contact details cannot be passed to other departments in the company.
Conclusion
SMS marketing might seem a bit ancient compared to some of the technologies available today. However, the fact remains that response rates remain high and SMS marketing could provide a great value to your company by increasing customer engagement with your marketing messages.