You've already thought about the concept of pop-up stores, but perhaps you aren't sure whether it is the right thing for you and your online shop. If you take a closer look, you'll may very well find that it can actually be really helpful for your business! Holidays, seasonal items, capsule collections, or limited editions-there are many reasons to open your pop-up store. In the following article, we will give you all the essential information you need to open your own pop-up store.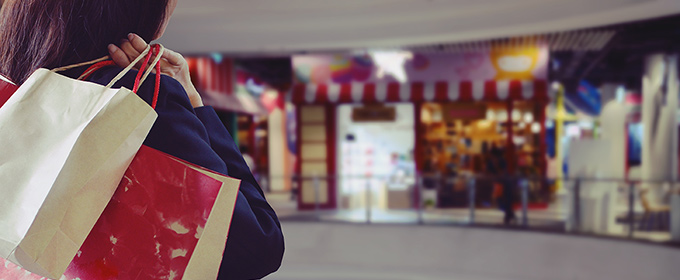 Summary:
What is the concept behind a pop-up store?
As its name suggests, a pop-up store is a physical store that purposefully exists only for a few days, weeks, or even months. You will often find these kind of stores in shopping malls, seaside resorts, or in the city.
To find a location for your pop-up store you can simply search on Google for: pop-up store + the name of the city you would like to open one up in. There are a large number of websites that specialise in displaying spaces for stores.
In general, the rent is much lower for this type of ephemeral business. It can be up to 50% cheaper than permanent shops.
Why open a pop-up store?
There are several reasons why you should consider trying the pop-up shop adventure.
Consumption habits are changing every day and due to the competition, we are forced to think of other ways to promote our products and our company.
The concept of the pop-up store can be adapted to any type of company. Whether it is a big or small one, offers a wide range of products or a small one, it can be very beneficial.
Here is a list of the main reasons why a pop-up store can be a good idea:
#1 Take advantage of the fact that it is something new
Although the internet has revolutionised the retail world, many people still like to see the item or product in real life before they buy it. People also enjoy the human contact during a shopping experience, which is unique to physical shops.
Pop-up stores have become very popular, especially for consumers under 35.
Given the general interest in this type of store and the appeal of the new product sold in them, pop-up stores undeniably attract attention.
It is a fact that the attendance of a store that has just opened is always significantly higher than a store that has already been open for quite some time.
On the internet, marketing methods and other techniques are used to stand out and stay in the spotlight. This could either be through a social media presence/campaigns, good product descriptions, or the use of the latest SEO tools or extensions.
And even if all of these methods remain essential to your survival on the internet, pop-up stores offer an additional level of visibility, which leads us to our second point.
#2 The interests of a multi-channel strategy
Opening a pop-up store is an ideal way to promote your brand and therefore also your online shop. You benefit from greater visibility and improve of your brand awareness.
By combining the offline factor with the online, you also end up multiplying distribution channels.
A study by the Harvard Business Review of 2017 also indicates that online and offline sales contribute to a customer retention rate of more than 73%. Customers who are engaged in more than four channels with the same brand spend, on average, 9% more.
You may ask yourself why a customer who knows your company and your products via a physical store would tend to buy more online and remain a loyal customer?
The answer is simple: if you open a pop-up store you go from the virtual side of your shop to a real one. This immediately gives you a more human side and your customers get to know you. It also increases your trust factor and you will be amongst the "cool brands to follow" as a lot of new and hip brands tend to open up pop-up stores.
Therefore, pop-up stores are a way to win new customers, but also to increase their loyalty.
#3 The pop-up store as an event tool
Create hype around your pop-up store!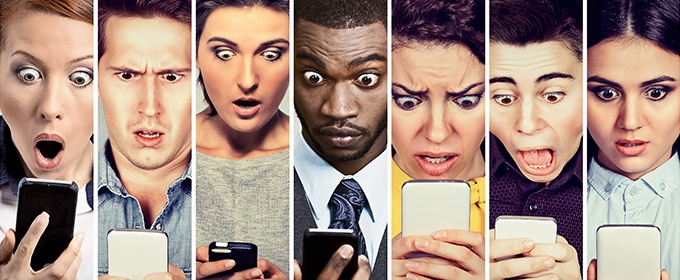 This is what companies do all the time. It's not a new concept and yet, we hear about it daily. Social networks have a big influence on this concept.
In order to build up this hype and turn your shop into a "must-visit" store, you need a solid strategy around your store. Make it the heart of your communications strategy.
Here are some examples of what you can implement on those social media platforms:
Create a countdown timer that you can post in a story on Facebook or Instagram

Create a Facebook event

Create a dedicated hashtag

Work together with influencers around capsule collections, for example, and announce those who will be present at the opening. Also, ask them to share this information on their social media channels.

Organise a competition and give away a gift voucher for £100 for the shop. Contests make it possible that information goes viral and reaches your target audience.

Document the set-up of the shop on your social media networks. People love to see what's going on behind the scenes.
Don't forget to invite the press or at least inform them of the opening of your store. The local press will most likely report about it and this will certainly attract a lot of curious people.
In short, make your pop-up a real event!
#4 Highlight your branding and your company
Since we are talking about the advertising of your store, don't forget that this is the time to be creative and to highlight your brand in a way that will stay in people's minds.
One of the most economical ways to customise your shop is to use stickers. Print your logo, your motto, or your name on them and customise the front or the inside of your shop.
Stickers are a simple an economical solution that still offer a qualitative result. The other excellent advantage is that stickers will peel off without damaging the space you have rented.
Make sure to use decorations
Simple details can make a big difference. Whether it's a pretty plant standing in a corner or a beautiful poster on the wall.
Every detail of your decoration will contribute to the overall atmosphere of your pop-up store and must represent your brand's image.
Take care of your merchandise
Pick the products you want to display in the store very carefully and know how you want to present them.
Chances are that your pop-up store's free space will be limited, so it's essential that you select your products carefully. It is often better to have a smaller but well-chosen selection.
Think about the compatibility of your products. Also keep in mind that the furniture you choose will also have a great impact on the atmosphere of your shop. So choose some that will reflect your brand image.
Furniture can also enable you to define a purchasing path within your shop. You can set up a path to the checkout for example.
#5 Getting to know your customers
Get feedback on your products and deepen your knowledge of your customers' needs or expectations.
Informal discussions with customers can lead to real business opportunities.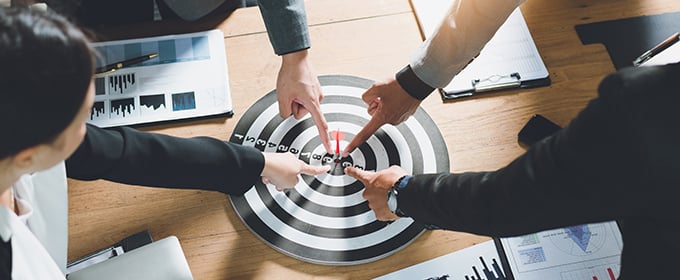 You can find out whether there are improvements to be made to your products or simply about products that are missing from your selection, etc.
In addition, if you already work with a customer reviews provider like Trusted Shops you can also request product reviews for your pop-up store. This is a great way to increase your customer reviews.
#6 Promote a temporary offer
Depending on your offer, a pop-up store can really make sense.
Have a seasonal offer? Take advantage of it!
Imagine that you are selling seasonal items, such as swimwear and beach accessories. You can have an online shop all year round but open up a pop-up store during the season near the coast to take advantage of the influx of tourists. The strong demand for this product during the summer season will help drive foot traffic to your physical shop.
Take advantage of the different seasons of the year
The same applies to the other seasons of the year. Why not consider opening a pop-up store in December and benefit from the Christmas shopping season.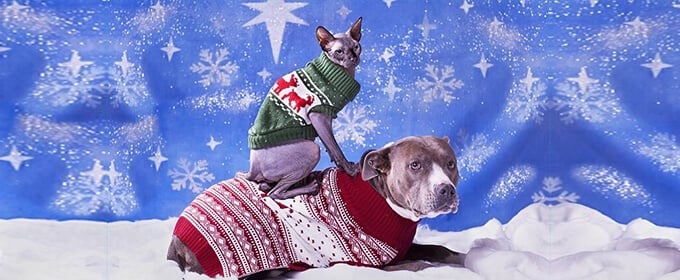 You should definitively implement this idea if you offer niche products with a seasonal trend!
A pop-up store can also be used to test a product, promote a particular item when it is launched, or offer certain limited editions of your products.
Highlight your collaborations
A collaboration with an influencer and the release of a capsule collection could already justify the opening of a pop-up store.
The advertising around your pop-up store is one of the most important factors to consider. Influencers can have a great impact on this when announcing to their community that you will be opening a store in a city near them.
Even if you don't choose to use an influencer, post it on you social media platforms or the page of your online shop that you will be opening a pop-up store. Use the city's name in your hashtags.
#7 Test the location
Are you contemplating setting up a physical shop but don't really know where to open one up yet? The pop-up store is ideal to get an idea of the potential your store could have.
Of course, you need to think about the area and place you will be opening one. Having the store on a very busy road, for example, may affect the statistics or the novelty aspect of the shop.
Take these aspects into account while assessing the location of your shop. The pop-up store is an effective way to test the public's reaction to your products, brand and concept.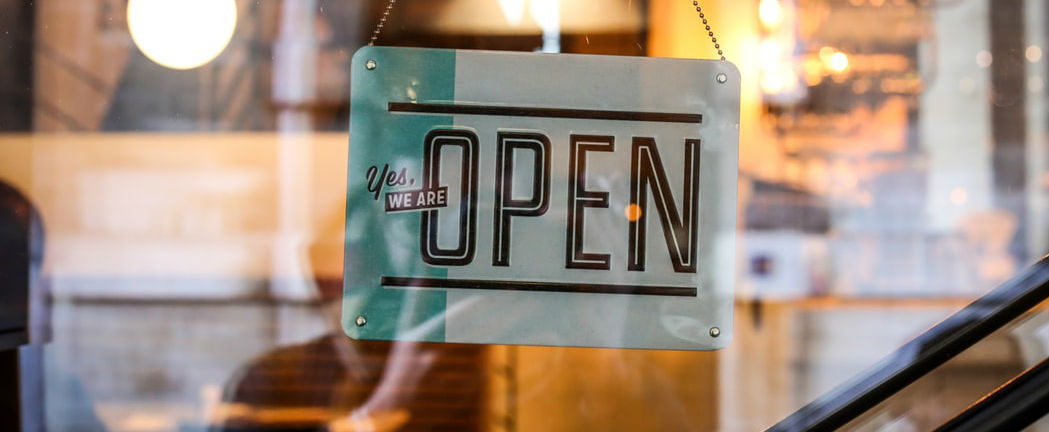 Conclusion
Whether you want to increase your visibility, test your products and target audience, or increase your sales, a pop-up store can be a great solution to all those topics.
Take the time to consider the different reasons we've mentioned above before deciding on whether or not to open up a pop-up store. Also keep in mind that the success of the store will depend on good (digital) communication.
When you start organising the store, be sure to think every detail through!
Find out how to engage with your customers in different ways in order to build loyalty and download our free whitepaper now!