There's a trend from overseas, which — like so many others — will soon reach us here: making online purchases directly through social networks.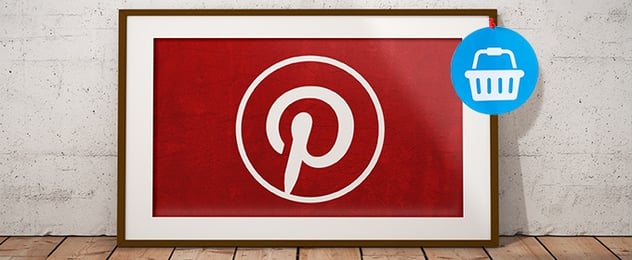 Pinterest is particularly progressive in this regard. Focusing on customers, a social network has become a shopping platform. Does Amazon have to fear its position as number one?
What Is Pinterest Anyway?
Pinterest is a social network with some 150 million users. It lets people link picture collections, with descriptions, to virtual pinboards. Other users can share those pictures, rephrase the text, or just comment on what they see.
The name Pinterest is a combination of the English words "pin" and "interest". People can digitally pin things that capture their interest, storing them on their own online boards. This makes the network a colourful playground — an ideal platform for targeted marketing. According to Pinterest, it's "… the world's catalogue of ideas. Find and save recipes, parenting hacks, style inspiration and other ideas to try." It's like walking down an endless street of bright and inviting shop windows. The customer's presence alone signals their willingness to purchase something.
And that is the drastic contrast between shopping in person and surfing an ecommerce store. Online, I tend to search for specific goods — if I let myself drift, any inspiration in the form of an attractive product picture can lead me to make a purchase. That's exactly what happens at Pinterest.
"With our new features such as buying buttons, we are increasingly becoming a place to buy," said Ben Silbermann, CEO and founder of Pinterest.
Market Place for Targeted Marketing
The "Buyable Pins" are only available in the USA, and it is still unclear when and where they'll be introduced to other countries, including the UK. Right now, there are more than 10 million buyable products on Pinterest, from more than 25,000 trading partners.
More than half of the users (55%) come to Pinterest to find new products and buy them.
The company's latest daring move is making a Christmas shop — probably as a test balloon for the near future. In Pinterest's Christmas shop, users can discover new trends and buy products directly through the links.
Will the platform soon become a global player in online trading? The growth speaks for itself in that regard. But what about Pinterest as a full-fledged market place — or even the new Amazon? That's yet to be told. In any case, Pinterest is becoming more and more interesting for online retailers as a new, innovative sales channel.