There are so many things involved in making a website successful. In fact, you could compare e-commerce to the game of chess: It's easy to get started, but difficult to master. Whether it's your homepage, your logo, the colours you use, or the images you post, one part of your website is arguably the most important: the product page.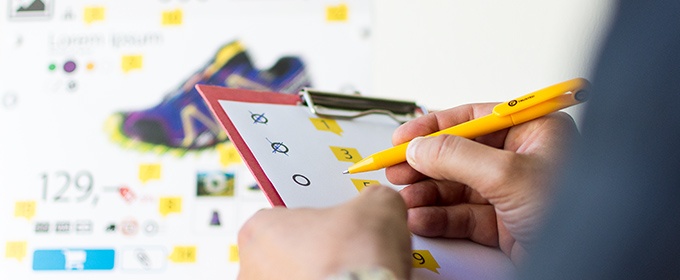 Great websites need great product pages to perform to their maximum potential. Competition has not been higher than it is today in any niche. Hence, having a great product page could be the key for your business to have higher conversion rates and better sales in the future.
Best practices for product pages
Knowing the importance of a successful product page is the first step. The basic idea of the following tips comes down to two points: SEO (search engine optimisation) and conversion optimisation.
In reference to SEO, think about it as optimising your website so that you'll show up higher in Google's search results. This will, of course, lead to more traffic to your online shop. Higher ranks in Google give your website a certain amount of instant credibility.
When it comes to conversion optimisation, this is about getting more people to complete transactions on your page. This can be achieved through various efforts, such as page design changes and intelligent marketing. In this article, we'll be more focussed on the elements and design of your product pages.
Let's look at some practical advice for you to make your product page more effective:
Unique product descriptions
Having creative and more detailed product descriptions will be helpful for your customers to understand more about your product. If you own a general e-commerce website, it is quite likely that you and your competition sell similar (if not the same) products.
Providing a detailed description of your product on your website will help your customers spend more time researching the product on your website and will eliminate their need to try and pry more information about it elsewhere. With well written product descriptions, you can expect more people to be satisfied with your product and eventually click the purchase button.
You might be tempted to use the product descriptions provided by the manufacturers or wholesalers. However, there's a good chance that your competitors are using those product descriptions as well. From an SEO perspective, this won't help you at all.
Write your own creative product descriptions. Use at least 150 words to describe them and try to speak your audience's language (have you created a buyer persona yet?). Remember that if you're targeting athletic people, the language you use might be different than the language you use for the more fashionable "sneaker-heads" crowd.
Great and unique images
You know the expression: A picture is worth a thousand words. I don't know how much a thousand words are worth, but good images can definitely lead to more sales.
Poor images can lead to poor trust in a website. Besides having high-quality and unique images, make sure you provide enough images for shoppers to see your product from every angle. There's nothing worse than heading to a product page and seeing one single image there.
Modern websites are efficient at using the best available technology to deliver high quality pictures while not increasing website load times. Although high quality images can help your online shop, if they cause your website load speeds to suffer too much, this can lead to higher bounce rates and people will leave your website quickly because it takes too long to load.
Ask for the assistance of a good designer and developer for this task. If your website uses HTML5, you could use some of the techniques mentioned here. Alternatively, TinyPNG is also a really useful tool for taking large sized images and shrinking them down with barely any loss of quality.
In general, for references look at websites like asos to see what good imagery looks like.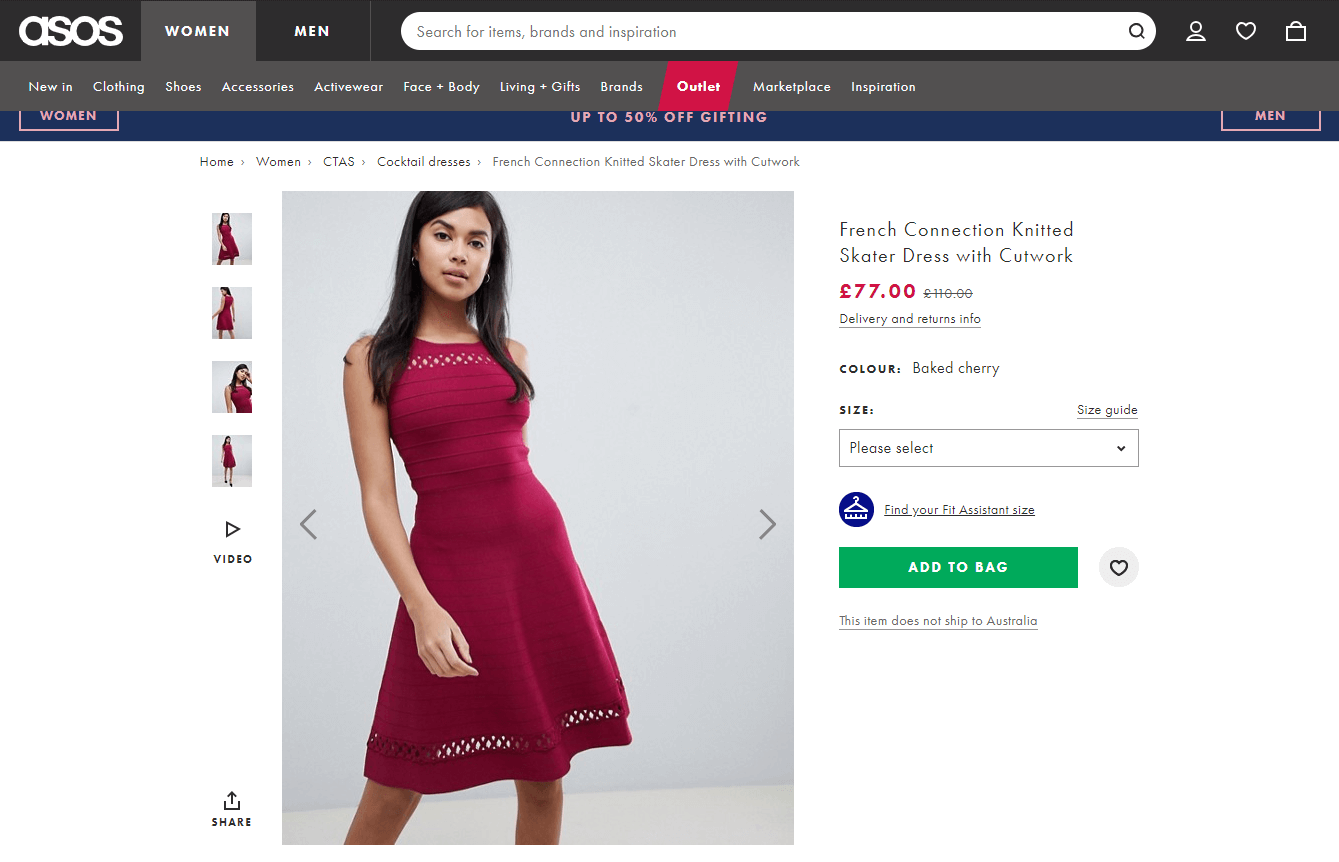 Use alt-tags for your images
SEO is generally about the words you use throughout your website. However, not all relevant words are visible on your page. Every image on your website gets crawled by Google as well.
Although artificial intelligence is getting better at recognising images through visual analysis, when it comes to search engines, images are still categorised by the image description that you provide for them in the back-end of your website. These descriptions are called "alt-tags".
Be sure to be descriptive about what your image is without "keyword stuffing" the images. Remember, Google is not a big fan of keyword-stuffing, and we all know that you don't want to get on Google's bad side.
Bad example of alt-tags: Red sneakers
Worse example of alt-tags: Red sneakers, Nike, Converse, Reebok, high-tops, low-tops, basketball, tennis
Good example of alt-tags: Side view of red Nike Air Max Thea RPM sneakers
Recommended: Our free checklist on creating the perfect product images
Highly optimised URLs
Ensure that all your product page URLs are properly optimised for the keywords you are trying to promote. Include a product number in there in order to keep all URLs unique.
You can also decide to mention the product version (for electronics) or size/colour (for fashion) in the URL itself. If you sell shoes, you could also mention the sizes available in the URL of your product page.
The best part about all this is that you can pretty much extract all the data automatically by using some smart URL creation parameters in your backend.
Let's look at an example which could help us make better product URLs:
If you are an electronics retailer, you could decide to create URLs following this template:
www.yourstore.com/category/screen_size-product_name-version-memory-productID
Example:
yourstore.com/phones/4.0-inch-iphone-6s-64gb-10987

yourstore.com/phones/6-inch-samsung-galazy-note-64gb-98986
The benefit of such an approach is that your website can immediately compete for a large number of keywords at the URL level itself.
Show third party reviews
Consumers have many questions about products, especially if you sell niche products. More often than not, apprehension in the mind of a visitor may result in a lost customer. These days, shoppers know to check customer reviews before they complete a purchase.
If a website doesn't have product reviews on its pages, a simple Google search will lead shoppers to find some reviews on that product. It's relatively easy for them to do, so what's the big deal for you as a business owner? They're leaving your website to search for those reviews!
Never ever give your customer a reason to leave your website, even if you think they'll come back to complete the purchase. Who knows what they'll discover once they leave your website? I don't know and you don't want to know!
Besides helping to build trust, hosting reviews on your website gives your page an SEO advantage. With a constant flow of new reviews coming in, Google interprets this as new content on your page (and loves this!). With more of those important keywords appearing on your page, there's a good chance you can rank higher in those Google search results, thus providing you with more visibility and more traffic.
Product reviews are great for building trust in a product. Shop reviews can help build trust for your shop, which is also important. Some shoppers research their products diligently before finding your website. They are convinced that they've found the product for them long before they've arrived on your product page.
Now, their challenge is finding a shop to purchase from. Price is always a factor, but so is reliability. Many shoppers are happy to pay a bit more in order to have more peace of mind, so displaying your shop reviews can also be beneficial for your product pages.
Some reviews providers offer a widget (like the Trustbadge®) to display shop ratings along with some sample reviews and links to read more reviews.
Have a Q&A section
For many products, having a Q&A section may also be a good idea. Look at amazon for example. They use the power of their immense user base to highlight top questions about the product and let their community answer it.
As a smaller business, you might not have the scale of amazon, but you can definitely allow website visitors to ask a question on your page and you can answer them as a business owner. Being interactive on the website can be a great tool to get people to shop on your website.
Cross-selling and upselling
When users are on your product pages, do you offer them complementary products to the ones they're looking at. For example, show them a travel case when they look at a digital camera. This concept is known as cross-selling.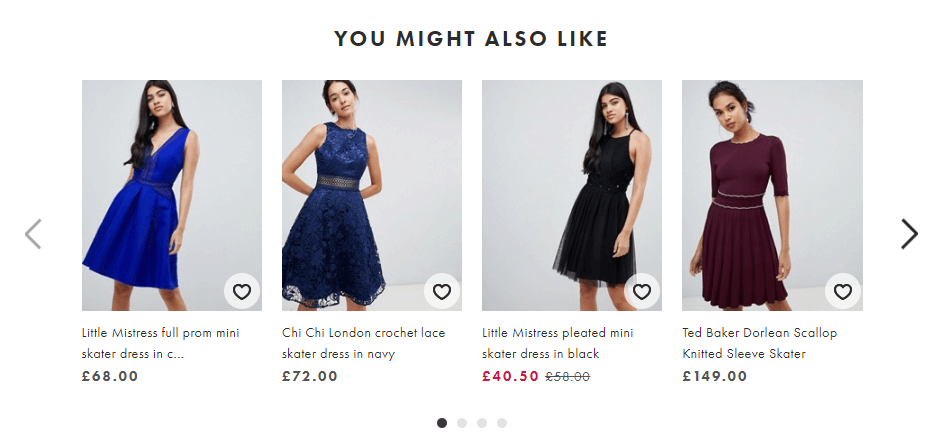 At the bottom of Asos' product pages, you can find suggestions based on the item you're viewing.
Similarly, upselling is the concept of showing shoppers similar items to the ones they are looking at. For example, if they are browsing TVs and end up looking at a 42" model, you can show them the same brand's bigger model.
A lot of the bigger marketplaces use this concept (think Amazon) and it has helped make them super successful. However, smaller shops do it as well.
Both cross-selling and upselling are great ways to increase your sales and average basket values. Besides that, there is an SEO advantage as you are building up your internal links to other pages on your website, something that will help your ranking.
Breadcrumbs
Another thing to consider for your product page is to show users breadcrumbs. If you've never heard of breadcrumbs, you've most likely seen them. Breadcrumbs, as you might imagine, are a trail of sorts.
In e-commerce, breadcrumbs act as kind of website navigation tool that shows users where they are in the hierarchy of the website. This is a good strategy for websites that sell many products in many categories.
Breadcrumbs can be a great tool for visitors to get an overview of your shop, especially if they've entered your website through a product page they've discovered externally.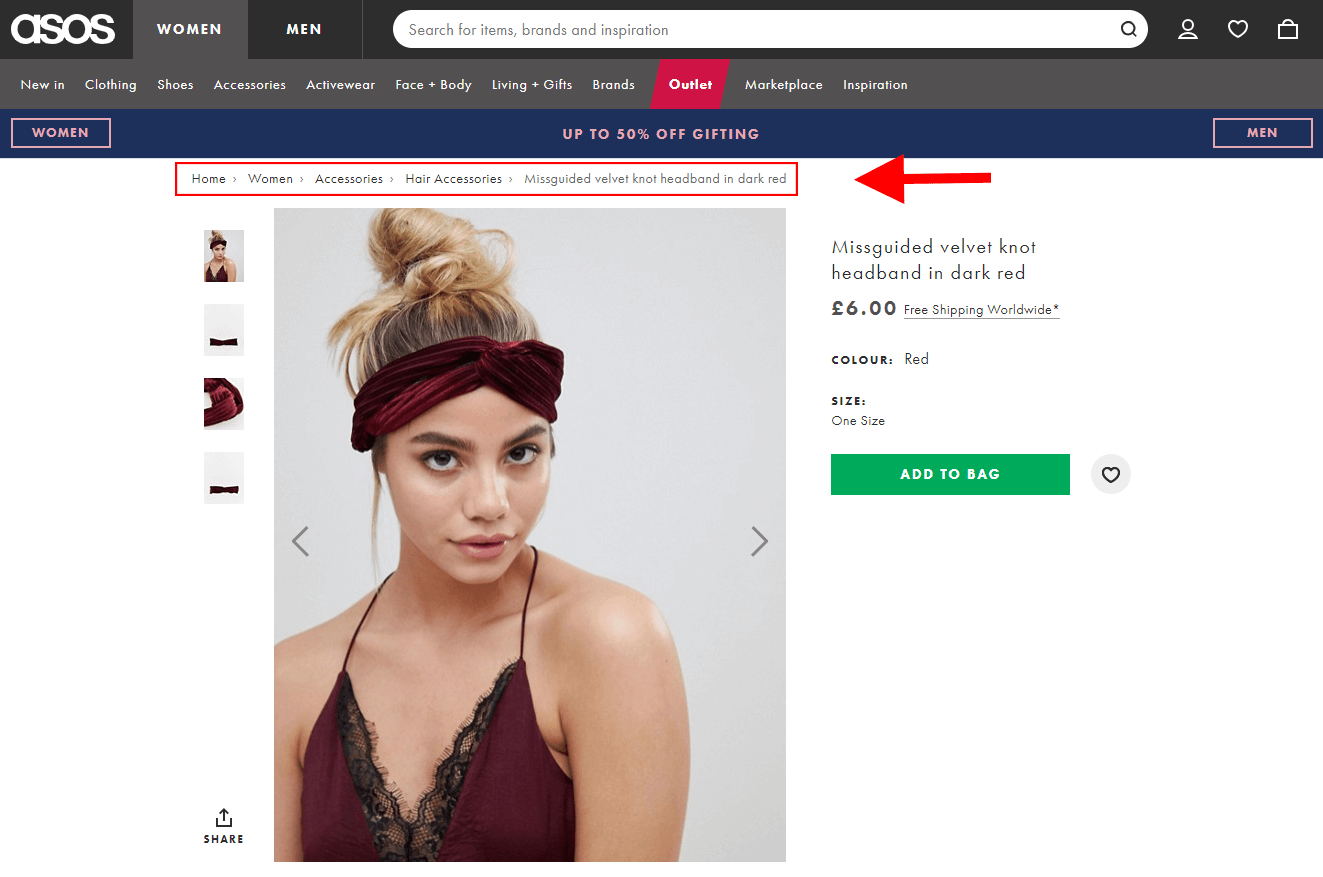 Click on the image to enlarge it (red arrow points to "breadcrumbs")
From an SEO perspective, breadcrumbs help Google figure out a website's structure easier and make sure that all a site's pages get crawled.
Additionally, breadcrumbs provide a richer user experience. There's a higher chance that users will explore your website more if there are breadcrumbs.
A typical example would be if a shopper finds your product through Google. Once they are on your product page, they will click on a higher level link in the breadcrumbs in order to see all the products in this category.
As they decide to explore your website, your bounce rates will go down. This, consequently, will give your website a higher Quality Score in Google's eyes, and thus, improve your shop's ranking.
The golden rule: be informative
If you want to summarise everything into one word, it would have to be "informative". By informing your shoppers as much as possible, you remove the doubt they might have when shopping somewhere new. When you inform your customers about your products and your business as much as possible, they will naturally trust you more as well.
It makes sense, doesn't it? The more information you provide, the less you appear to have something to hide. Keep in mind that your customers are getting to know a product that they can't touch with their own hands, so building trust is essential.
Sure, millennials might be used to the concept of online shopping already, but most online shoppers grew up by going to a brick-and-mortar (we used to just call them "shops"), picking up the product, touching and feeling it, trying it out, and then deciding if they will buy it or not. That is why informing your customers as much as possible about what they can realistically expect is imperative to winning them over.
This blog was updated on Dec. 5th, 2018