The age of hyperconnectivity has greatly changed our habits. With the expansion and democratisation of the Internet, we started communicating and connecting differently, we developed new ways of collecting and preserving memories, our leisure time has transformed and, more importantly, we changed the way we shop and do business.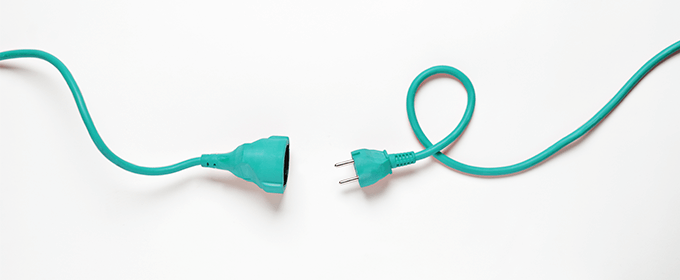 Vast possibilities have opened up thanks to the formation of the e-commerce market, which was hardly imaginable just 30 years ago.
With this shift to the online world, many started preaching how digital marketing is the only thing worth investing in. Be it social media, SEO, content marketing, paid advertising or email marketing - the digital arena is where you can reach your target audience and interact with it.
But, should e-commerce businesses really reject offline marketing that easily?
Let's take a closer look.
Going back to basics: humanising marketing practices
Today, no matter which online industry you point your finger at, competition is tough. Thanks to the incredible growth of the global marketplace, consumers found themselves in a strong position of power, meaning they now have a great luxury of choice and can afford to be very picky. If you disappoint them, they will turn their back on you and click away to another seller.
Consumers expect to be wooed and impressed. They want to feel appreciated and seen, so you cannot treat them like walking wallets. They want to connect and this connection is far more important than the actual act of purchase.
In order for your e-commerce brand to stand out from the overwhelming amount of other offers on the market, you need to go back to basics and find a way to humanise your marketing practices. This is where offline marketing can help.
Many marketers in the e-commerce world disregard these traditional tactics as outdated and no longer relevant. However, this is not the case, and as we will examine below, the two spheres - online and offline - actually complement each other very well.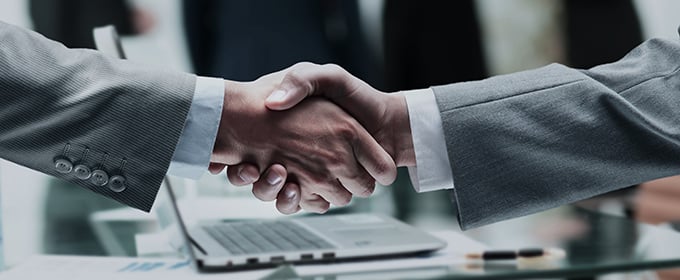 So how can e-commerce business look to grow offline? Not surprisingly, differences in approach are required for B2B and B2C sellers.
In the B2B word, creating growth offline implies either attending industry events or conferences, or creating or sponsoring your own event.
Presenting at events is a critical way to build your brand, and also for your employees to build their reputation as "thought leaders" in the industry. Thought leadership need not be limited to guest posting and social media presence, and speaking at an event will help to consolidate these online activities.
Establishing real industry connections is how B2B brands build credibility and authority. These events give people an opportunity to network in the way humans have since time immemorial - to converse and exchange business cards, and explore possible partnerships. The fact that your business sells online doesn't change the importance of this contact.
B2C offline marketing has boomed in the last few years, since the dawn of experiential marketing (if you are not familiar with the term, or if you think you aren't, then think of pop-ups and in-store personalisation).
Other kinds of B2C events include community meetups, product trainings, etc. And often, these type of events are less business-oriented and more entertainment-oriented, meaning they focus on showing people a good time.
Take IKEA for example. They are a famous B2C company and the absolute winners in terms of mixing offline and online marketing: from designing fun cooking papers and inviting people to try something new, to organising pop-up events that offer a unique experience for visitors - they've got it all covered.


The online world may make consumers easier to reach, but offline world is the one we actually inhabit and where we truly connect. This is why creative, original, and nicely designed branded materials and catalogues still work and amaze, and why events such as conferences, meetups or pop-ups can increase sales and be so beneficial for your business.
Forgetting about binary categories
When it comes to e-commerce businesses, there is a trend of thinking in binary categories: people tend to create a division between online and offline marketing practices.
The offline is simply ignored - we get so wrapped up in our SEO, PPC, content, social and in our search for the next disruptive trend that we forget to go back to basics. Many of us simply do not have the training either. We learn and hone our skills online.
However, these practices can be so wonderfully complementary. You can actually use various online tactics to amplify your offline endeavours.
For B2B, B2C, and D2C brands (Direct-to-Consumer) operating in e-commerce, different strategies work. They also depend on the type of event you are trying to promote, the timeline you are working with, and the people you are trying to reach.
Promoting events online for B2B e-commerce brands
Here are some of the ways you can promote these events:
Create a pop-up window on your website and design a separate landing page for the event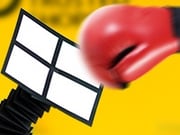 Although pop-up windows can be a bit frustrating, they are great for attracting the attention of your site visitors. Ensure the [X] button is clearly visible for the best user experience and don't overwhelm the visitor with the amount of information. Having a separate landing page designed specifically for your event gives users more focus with a single call-to-action.
Promote your speakers with a series of blog posts or other content formats
If you are organising a conference, create traction by publishing interviews with your speakers. These can come in the form of blog posts or short videos. Try coming up with attractive topics (maybe even controversial) to generate more attention.
Make the most of your social media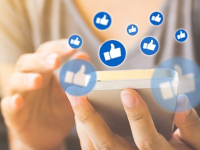 Creating an event on your social media profiles is a must. Depending on your budget, you can also create highly targeted ads on LinkedIn and Facebook and reach people outside of your existing pool of followers. LinkedIn is especially important for B2B: commit to being active on this network, publish original content regularly, build connections, comment on other people's posts, and stay on the radar of your relevant prospects.
Partner up with reputable organisations and pay for promotion
Depending on the niche you operate in, it's possible to pinpoint highly reputable organisations with which you share the same audience, and pay for exposure. Usually, there are established newsletters with hundreds of thousands relevant subscribers you can promote your event to. Of course, you should also promote the event to your own email list.
Promoting events online for B2C and D2C e-commerce brands
B2C and D2C e-commerce brands require a slightly different approach since they communicate with consumers directly. Of course, everything I've mentioned above can be applied - create a pop-up window and a separate landing page on the website, think about the original content series that promotes the event, invest in a paid promotion on social media, etc.
However, there is additional room for promotion here due to the usually closer and more warm relationships B2C and D2C businesses nurture with their prospects.
Partner up with influencers
Depending on the demographics of your target group, your brand can benefit from partnering up with influencers, and micro-influencers in particular, since they drive great engagement (85% more compared to regular influencers who have a huge following).
Ask a few of them to be your honourable guest at the conference or any other event you have planned, offer other incentives or a fee, in exchange for valuable exposure. Various visually appealing teasers on Instagram are also useful in terms of building up interest.
Turn your attendees into your brand advocates
There are a lot of creative ways to take advantage of social networks. You can create some sort of a giveaway (special VIP tickets or free regular ones, access to the after parties or other types of incentives) and make sharing the post the only requirement for people to participate. This is a great way to create a "snowball effect" and much-needed traction for your event.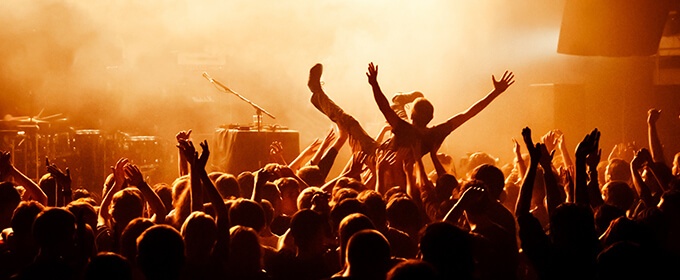 Use gamification
A great way to increase the visibility for your event is to come up with an original way to motivate your users to actively participate and spread the word about it.
For instance, you can design some type of a scavenger hunt. QR codes are a good way to bridge the gap between the offline and online world. If you place them in visible and strategic spots in the real world (somewhere you know your target group gets around), you can design captivating surrounding copy that triggers them to scan the code and take part.
Their task can be to discover the whereabouts of the event and then share their results on social media. Be creative here - gamify their experience, keep them inspired, and they will likely respond.
Conclusion
In addition to the pitfalls of thinking in binary categories and seeing online and offline marketing practices as mutually exclusive, there is another logical fallacy we must mention at the end:
People believe traditional marketing is not relevant anymore because of the change in consumer behaviour and the newly spawned need for instant gratification.
The truth is, these practices just need to evolve and adapt to the new landscape - they do not perish. Creativity and agility have therefore become the most powerful business assets. And even though the core of e-commerce is doing business online, human contact is still invaluable and will remain so.