Making a mark as a small business is a tricky task. Before the internet came along, you could at least rely on some kind of advantage in your region, but now every business can easily maintain a national presence online. Factor in the sheer number of brands, people and media channels scrapping for attention, and it's clear that the digital landscape is tough.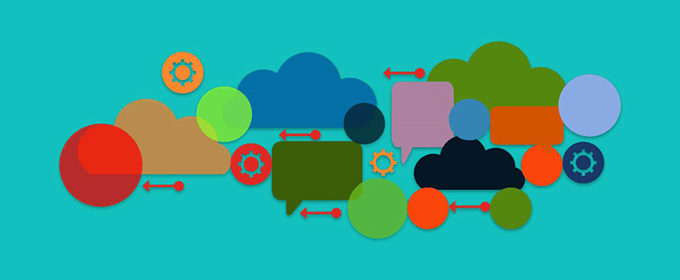 Image credit: Pixabay
While online success may be harder than ever, however, it's also easier to grasp if you take the right approach. There's no meaningful barrier between you and the people you're trying to reach — and even in a world of gigantic corporations, you can still find an audience.
The big question is how do you do this? How do you effectively market your small business online in a way that doesn't obstruct your broader practical efforts to grow your operation? Here are 5 excellent strategies that every budding business should adopt:
Interact with prospects on social media
Brand advocates are powerful drivers of growth because one person who strongly supports your brand can recommend it to numerous others, each of which will be more inclined to view you favourably from the outset (and will thus be primed to become another brand advocate). And when trying to earn brand advocacy, open communication is key.
This is because of how people view businesses. In the age of social media, they want to think of them more as collections of people they like — they want to believe that they share values with the businesses they support. By establishing a social media presence, and interacting with your audience in a natural way, you can humanise your company and gather precious feedback about what people are looking for (it's also a great way to show all-important reliability).
Collaborate with compatible brands
Small businesses of any kind will see plenty of competitors out there, but that doesn't mean you should steer clear of other companies. If you can find some businesses that aren't your direct competitors, don't support any of your direct competitors, and would potentially benefit from teaming up with you on a marketing project, you should reach out to them.
Cross-promotion is a powerful and efficient way of reaching new people, after all, and it tends to have a mutually-beneficial impact. Suppose that you were selling carpet cleaning products, and you found another company exclusively selling carpets — wouldn't that be an incredibly-easy opportunity to exploit?
You could write on your blog about the types of carpets available, then link to their site, while they could blog about best cleaning practices and link to your site. Throw in a joint piece or two, promoted through social media, and you'd have a recipe for easy success: some of their followers would start to follow you as well, and the same in return.
Provide free product or service samples
The word "free" gets things done and makes it possible to pursue a type of influencer marketing strategy without having to negotiate ongoing payment deals.
The idea is simple: you find people on social media who tend to review products and services similar to yours, and offer to give them a free trial or sample — you can ask them to confirm that they'll write (or film) a review, or simply send something along regardless and trust that they'll be sufficiently impressed to talk about it.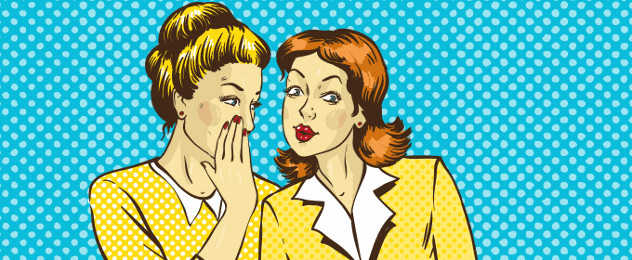 This is really effective, because even though it can be really hard to get attention as a small business, anyone given a chance to get something for free will feel driven to pursue it. It's essentially a psychological cheat code — why not take advantage?
Create a blog targeting your niche
Content marketing is a big part of attracting attention as a developing brand, so building a blog is one of the best things you can do. You'll need to commit to a certain level of output (and a strong level of content quality), but remember that great content — particularly if it's evergreen, meaning applicable at all times of the year — will return value for a long time to come.
To cut down on the time it takes to blog, concentrate on niche topics. You don't need to cover everything in the online world: just cover the subjects that are most interesting to the people you want to attract. Use content research tools like BuzzSumo to see what pieces are already proving successful, and find gaps you can exploit.
When writing, provide actionable tips wherever possible, break up your copy with bullet-pointed lists and blog-friendly images, and give readers ways to return value by visiting your social media pages, getting in touch, or sharing your content with others. This will help build up your brand name and establish you as an expert in your field.
Consistently work on technical SEO
SEO, or search-engine optimisation, is the practice of taking action to raise your website's chances of ranking well in relevant searches. It's such an important part of online marketing because of its clear, cheap and enduring ROI: organic traffic is free, and it will keep rolling in as long as you maintain your rankings.
Technical SEO, as the name suggests, is about covering all the elements of SEO that you can entirely control — things like your page loading speed, which pages are indexed, and which titles appear for your pages in the SERPs. Small businesses don't have the brand recognition to get many direct visits, so they need organic traffic.
Try using tools like SEOptimer and Google Lighthouse to gauge how well your website is performing, and address any issues that get flagged. The stronger your technical SEO, the more effective your overall marketing will be.
Conclusion
Committing to implementing these 5 online marketing strategies will make a huge difference to your business, and since nothing here is immensely costly (provided you don't go overboard with free samples and/or trials), you shouldn't need to break the bank to get significant results.
BONUS DOWNLOAD: If you have a physical shop, don't forget about local reviews. Get our free whitepaper now!