With a new year comes new challenges. If you want to win over new customers through Google in 2019, your online shop should know about the five most important ranking factors. Let's get to it!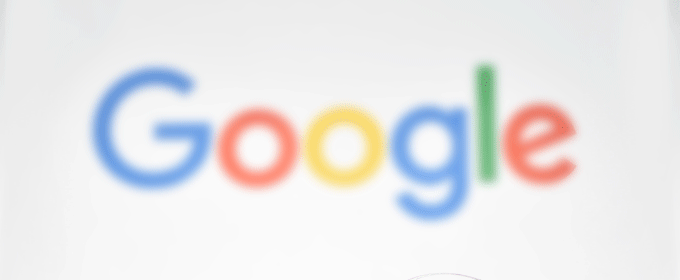 RankBrain & UX - How good is your online shop?
To make their search results better and better, the Google search algorithm is constantly being updated. Anyone that deals with SEO eventually comes across the topic of Google updates.
Panda, Penguin, Freshness and many other updates are regularly integrated into the algorithm or are already an integral part of it. But Google has been working with artificial Intelligence for years. Project RankBrain is part of this steady improvement.
Results of artificial intelligence are still manually controlled before they become part of the optimisation. However, many tasks are already taken over by the A.I.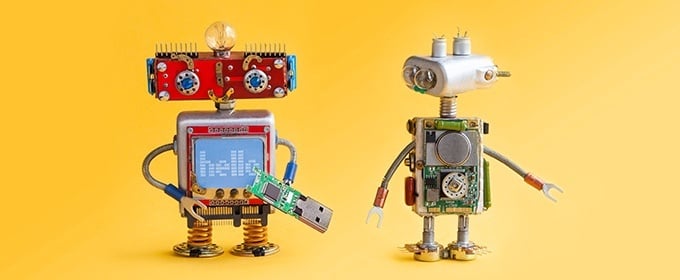 Google receives more than 3 billion search queries a day, 15% of which have never been typed before.
For Google to answer these never-before-seen queries correctly, these queries must be understood and put into context. This is where the RankBrain algorithm helps.
Additionally, the RankBrain algorithm analyses the behaviour of the searchers:
Does the user immediately jump back to the search results or do they stay on the website for a long time?

How often is this particular search result clicked on compared to the other results?
Using this data, the brain can understand if a website is interesting to the searcher.

Here is a simple example:
A user googles something and the search results appear. They choose one of the results and visit their page.
If the user then clicks back to the search results almost immediately, this behaviour is assessed by Google in such a way that the website did not deliver the correct/relevant result.
If this happens often enough, the website is devalued and loses its good ranking.
However, if a user stays on the website, reads through the text completely and then clicks on the next blog post or product on that same site, the brain interprets this behaviour positively.
If this happens enough times, the ranking will then improve.


It is expected that the RankBrain factors will become increasingly important in ranking decisions in 2019.
Therefore, the user experience will decide whether the ranking of your online store will improve this year or slip down into the forgotten pages of Google.
Make sure that your online shop ...
... is meaningfully structured

... offers added value

... looks trustworthy

... provides the customer with the results they are looking for
2019 could be the year when online stores that do not keep up with the times bring in significantly lower sales because customers have become accustomed to a higher standard.
Content remains king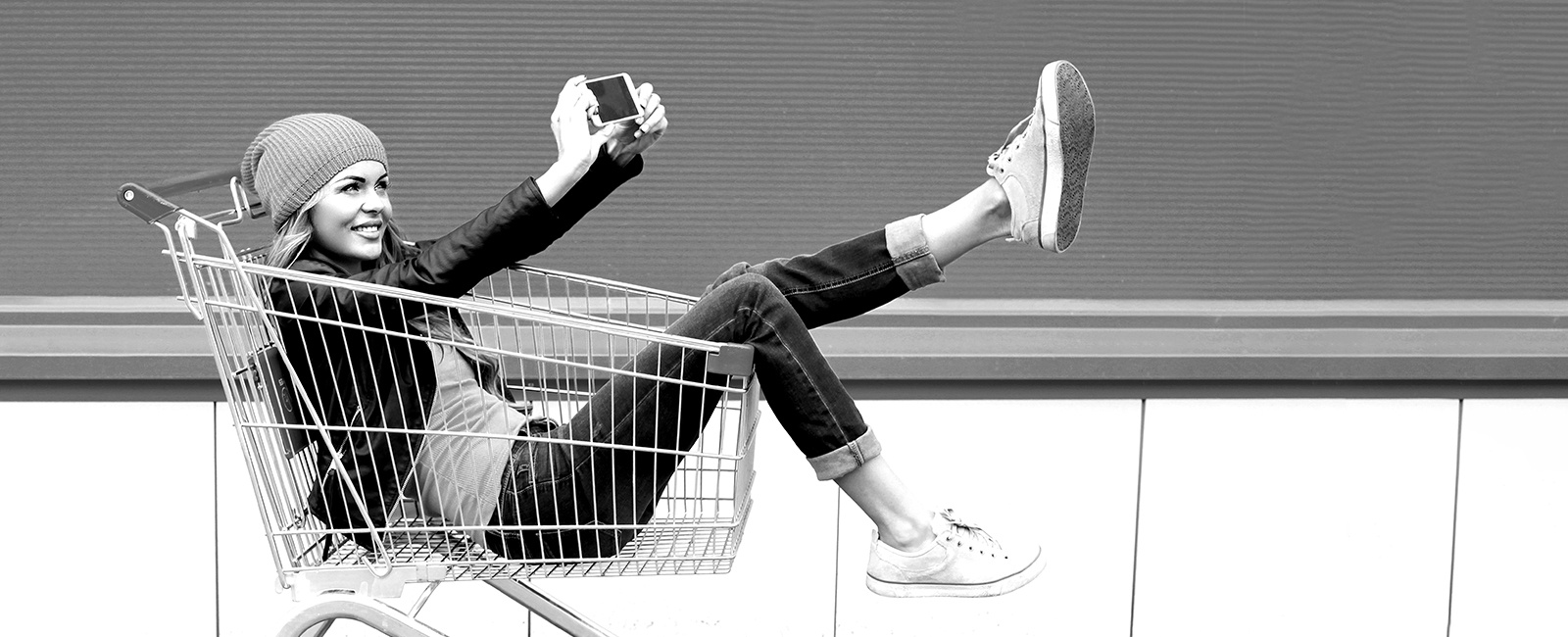 Even if profitable advertising can only be achieved through paid advertisements, content should not be underestimated.
Through content marketing, you can create a relationship with your customers that goes beyond just "buyers and sellers".
When you deliver great content, you become more than just a shop in the eyes of customers. They become industry experts, a source of entertainment and trust.

Once you have established this connection with your customers, you can count on them returning to your shop again and again.
Your customers will become your biggest fans. That means they'll buy only from you, trust you, and defend your brand against any defamatory statements.

Whether you're writing tutorials on your products, blogging on important topics, posting fun and relevant pictures on Facebook, or engaging in dialogue with your customers on social media platforms, your customers will thank you with their loyalty.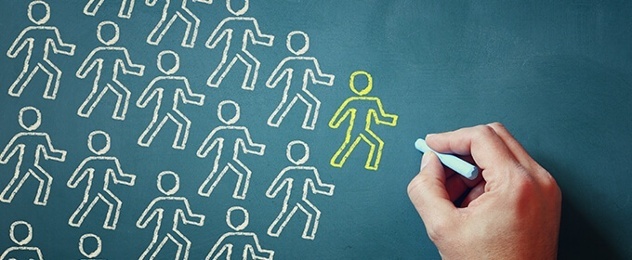 If you are not convinced yet, ask yourself this question:
Would you rather buy a product from a friendly salesperson who gives you detailed, competent, and expert advice or a salesperson who throws the product in front of you and lets you figure out the rest?

A lightning fast shop
The speed with which your online shop loads, displays products, and reacts to user behaviour should also be emphasised this year.
Google's emphasis on fast websites is underscored by the frequent appearance of AMP (Accelerated Mobile Pages) search results.
Users' attention spans go down as does their patience if your page doesn't load quickly enough:
On average, online shoppers only wait about 3 seconds for an online shop to load before giving up on that site (or 5 seconds for shopping via smartphones).
Once the page load speed goes past that "time limit", users click or swipe back to the search results and visits your competitors' shop instead, while also affecting your bounce rates.

You will literally lose customers if your online store is too slow.
Amazon found out a few years back that $ 1.6 billion in revenue would be lost if the website took just 1 second longer to load.
In many cases, the page's images are responsible for the slow loading time. Many shop owners are unaware that you can significantly reduce the file size of an image without sacrificing the high quality.
Most shop platforms, or external developers, offer add-ons for this purpose. There are also free online offers, where individual pictures can be reduced (see TinyPNG).
Bad hosting is another aspect that determines the speed of your store. If the success of your shop is important to you, you should invest in good hosting with fast servers, correct caching and optimised code.

Structured data
Structured data helps to prepare important information on websites so that the content of the page can be interpreted by search engines correctly.
Another advantage: The chance to attract attention in the search results increases massively. With the help of correctly implemented structured data, you can display...
...in the search results.
The additional information visually expands the organic search result giving your result more "real estate" in the results pages (SERPs). This makes this result more noticeable and more likely to be clicked.
The better click-through rate (CTR) shows Google that your search result is relevant to the searcher and RankBrain (see above) sees this as a positive signal.

Mobile First - What does your shop look like on a smartphone?
The last point goes hand in hand with the aforementioned points and then one step further.
Everyone has one in their pockets. It takes up a big chunk of our time - in short: smartphones are everywhere.
It is used for communication, entertainment and more and more often, it' being used for shopping.
A study by Adyen shows that more than 50% of global online purchases are made with a mobile device. In the UK, this average is significantly higher at 57.1%.
It is expected that the share of mobile shoppers in 2019 will continue to increase. Therefore it is imperative to optimise your own shop for smartphones and tablets.
Therefore, make sure that ...
the shop loads quickly

the pictures are compressed

The shop design is mobile-friendly

the checkout is smooth and easy
... in order to be displayed in the search results of mobile devices.
Conclusion - How to become an SEO winner
Your SEO efforts this year should focus on these 5 key factors if you're looking to attract new customers through Google and you want better positioning in the search results.
Check out our free checklist on Product Page SEO!