With December coming to a close, it's time to see what's new in the world of e-commerce. In today's blog, we'll look at the usage rates of "near me" searches, what delivery options buyers like, and other shopper preferences.
UK Christmas shoppers search for stores "near me"
Earlier this month, location-marketing firm, Uberall, conducted a survey of 1,000 smartphone users. They discovered that 75% of UK shoppers had already used a "near me" search from their smartphone over the holiday season or believe they will before the New Year.
The survey also revealed that banks and fast food restaurants were also very likely to benefit these local searches. 66% of UK shoppers said they were likely to search for a fast food outlet while out Christmas shopping and 46% said they would search for the nearest ATM/cash machine.
With local searches being so prevalent, it's important for retailers to make sure they show up in those local searches. Time to look into "Local SEO". Furthermore, with local reviews, they can boost the probability of getting visited as well as users can see a shop's credibility before they enter it.
BONUS DOWNLOAD: Learn about local online reviews from Trusted Shops
Delivery expectations for 2019
The new MetaPack 2018 State of Ecommerce Delivery Consumer Research Report surveyed nearly 4,000 consumers from the seven countries, including the UK, Germany, France, and the US.
To no one's surprise, free delivery is at the top of the consideration list for 62% of shoppers. 49% of shoppers say they no longer expect to pay for standard shipping. Perhaps this is a sign that retailers should simply calculate the cost of delivery into the final price of the product and offer free shipping instead.
Alternatively, online shops could offer shoppers free shipping once they've reached a certain spending threshold. 75% of shoppers admitted that they've bought products in order to qualify for free delivery. Perhaps, enticing shoppers with free shipping is a good way to drive up your average basket values.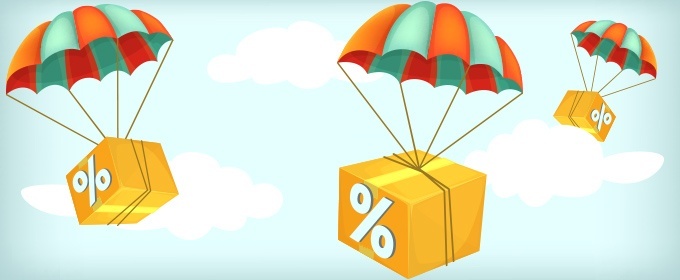 70% of online shoppers are also prepared to pay for extra services, such as one-hour, same-day, or Sunday delivery.
44% of online shoppers are curious to try out delivery options that offer collection from a local pick-up point.
Although nearly half of respondents said they've made overseas purchases, factors such as expensive delivery (45%), slow delivery (28%), and paying for delivery (25%) were the biggest barriers for completing purchases from online shops located in other countries.
UK consumers prefer apps over websites
Does your brand offer customers an app to shop from? A recent Elavon study about mobile shopping revealed that 53% of UK consumers prefer shopping from a brand's app rather than their website.
The biggest reason for this is that they experience complex processes for signing in or the fact that they have to create an account on the website.
Two-thirds of UK shoppers claimed they would abandon a purchase if the process is too difficult simply "out of principle". Consumers seem to hate re-entering personal details, forced sign-ups, a lack of payment confirmations, and, of course, long loading times.
Although many shoppers prefer using their mobiles to shop while at home, "shopping on the go" is becoming more popular, especially with younger demographics. Around one in four young adults are most likely to shop during their commute, on lunch breaks, or when they are waiting for a friend.
Conclusion
All in all, it seems that having a mobile-responsive site (or better yet, an app), a local-SEO optimised website, and multiple payment and delivery options are great optimisers for any e-commerce business. One easy prediction for 2019: patience will decrease and expectations will shoot up!