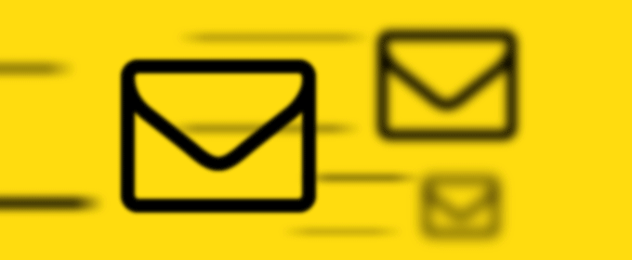 According to a survey conducted in 2015 by Marketing Sherpa, 72% of consumers say that e-mails are their favorite communication channel with companies. The newsletter is still an important instrument for maintaining customer loyalty, as long as its content remains relevant and interesting. Readers only continue browsing if their interest is aroused immediately. To ensure that the newsletter actually gets read, there are certain things that online retailers have to consider. With 9 practical tips, Lars Tinnefeld, our e-mail marketing manager, tells you how to properly organise your e-mail marketing and tap its full potential.
Make optimum use of the opening impulse
Make it absolutely clear to the reader from the very beginning what this edition of the newsletter is about. The balanced combination of subject line and teaser text in the e-mail should arouse the reader's interest immediately.
No e-mail without A/B testing
A subject line that arouses interest is essential. If you want to find out how well an e-mail is received, it is advisable to use the A/B test by sending two different versions of the subject line. By comparing the resulting key figures, you can find out which version worked better, for example on the basis of the opening rate.
Subject line no more than 75 characters, including spaces
Any additional characters are automatically cut off by the e-clients and are, as such, no longer readable (Google Mail: 70 characters, Outlook: 73 characters, Thunderbird: 66 characters, iPhone: 41 vertical characters/ 64 horizontal characters, Apple Watch: 16 characters, Android: 27-30 vertical characters/ 46-62 horizontal characters).
Test the time of dispatch
Try sending the newsletter at different moments (weekday and daytime) to find out the best time to reach your readers. Opening rates and click rates of the respective newsletter contents can provide information on this.
Personalise the way you address the reader
Every newsletter should start with a personal form of address - this increases the reader's awareness and the probability that they will continue reading. Depending on the target group, this can be the first name, the surname or a combination of both.
Keep it short
Keep the content description of your newsletter short, precise and interesting so that the reader can quickly grasp it. After all: Newsletters are usually only quickly scanned and not read thoroughly.
Set click incentives
Add easily recognisable text links and a clear "call-to-actions" to your mailing. This way, you can guide your readers and give them clear instructions such as "Buy now" or "Find out more here". Further links to the online shop and/or the Facebook fan page should also be integrated in appropriate places.
Integrate an unsubscribe link
Don't forget to integrate an unsubscribe link in your e-mail. This is required by law. The consumer must be given the opportunity to unsubscribe from the newsletter quickly and easily at any time.
Analyse mailings
Never stop learning. You should always analyse your newsletter to make sure it remains a success. You can track the success - or failure - of your newsletter on the basis of important KPIs such as opening rates, click rates and delivery rates, and then use this information to optimise your newsletter for the future.