Without marketing, an online shop would depend mostly on luck and chance, which won't make boosting sales particularly easy. Therefore, it is important to make plans and set marketing goals for your business. This is the only way to make sure that both your customer base and your sales grow. But what are the most important goals you should keep in mind?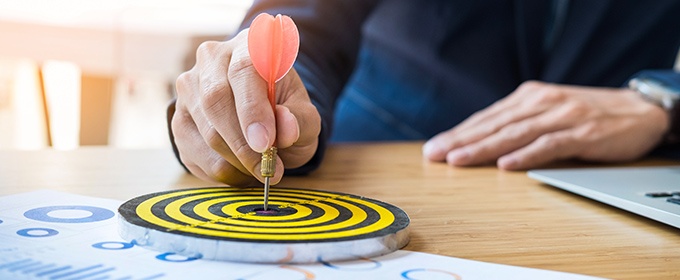 Why are marketing goals so important?
"Without goals and plans to reach them, you are like a ship that has set sail with no destination." – F. Dodson
The best things in life aren't planned. In the business world, however, the lack of a plan is not a success factor. On the contrary.
Those who fail to think about...
...are very unlikely to have a business in the black.
That's why every company, big or small, should set goals and develop plans to achieve them.
Be aware of your marketing goals. This way, you won't be sailing the seas of business aimlessly, but on course to success.
But what goals should you focus on? Although this varies from company to company, the following goals are (almost) always to be prioritised.
Take your time to think thoroughly about what your goals are.
"I want to sell more" is definitely too vague.
To achieve this goal you would need just one more sale a year. Unless you are selling something with a gigantic profit margin, it can be assumed that only one sale wouldn't have a noticeable effect, though.
The more specific your goal is, the more likely it is for you to achieve it.
Only after you've set yourself the goal of increasing sales by 150% can you think about how to achieve it.
In a brainstorming session, you can quickly find ways to achieve this goal, be it by investing more in Facebook ads, focusing on content marketing, or sending out more e-mails.
Tip: Break down a "big problem" into smaller ones in order to solve it step by step.
Having said this, we can now get started with the most important marketing goals.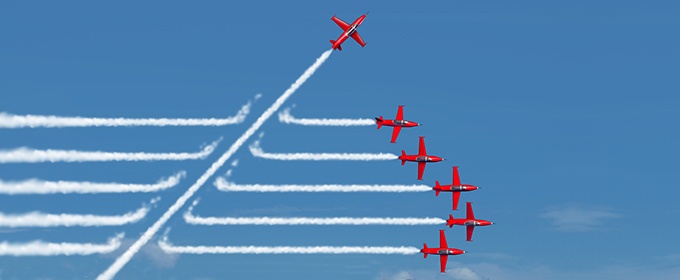 #1 Increase sales
The marketing goal of increasing sales is the highest priority for many entrepreneurs.
Not surprisingly. Only when sales are made can turnover increase. However, as mentioned above, you should think of the exact number of sales you want to get to.
Only then can you think about how you can achieve this goal.
We've already covered various strategies on our blog that can help you achieve it:
#2 Winning new contacts/leads
Before a customer buys something, they're only an interested party or contact (also called a "lead" in the business world). Similar to window shopping, only a small number of visitors will actually turn into paying customers.
Nevertheless, lead generation is one of the most effective methods to win new customers.
Indeed, instead of advertising the product directly, you can try to pique the potential customer's interest first.
With free guides, e-books, sweepstakes, or other growth hacks, you can build up a list of people who might later become customers.
Recommended: Check out our FREE webinar on writing texts that convert customers!
#3 Winning new customers
What good is a list full of new contacts if none of them actually become customers? Make sure that you focus your marketing efforts on your exact target group.
Attracting new customers is a crucial goal for any business whether you're selling your products to individuals or other businesses.
While this seems fairly easy to measure, some companies find it quite difficult to reliably identify new potential customers.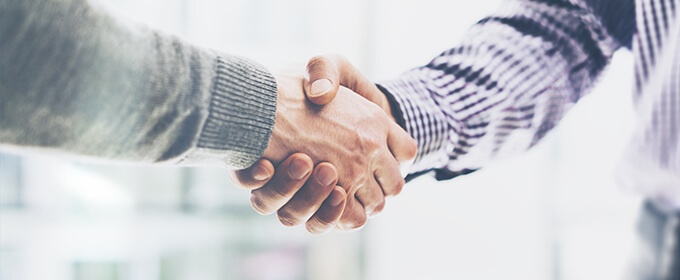 For this reason, you should develop a reliable tracking method to make sure that you're using your marketing budget efficiently.
#4 Increase customer satisfaction and retention
It's cheaper to persuade an existing customer to shop with you again than to win a completely new customer. Therefore, one of your goals should be to increase the satisfaction of those who have already bought something from you.
Indeed, customers who are satisfied with a shop are more likely to buy from it again. With the help of customer reviews, you can find out how your online shop is performing (and boost sales).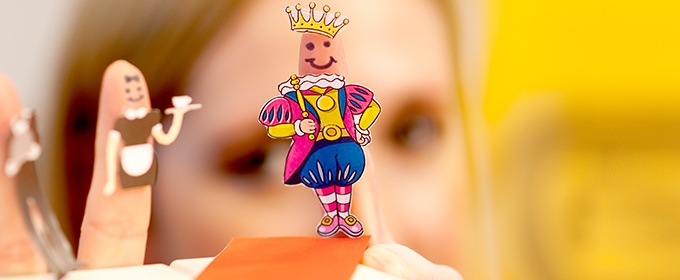 You should therefore try to reduce the number of one-time orders. This is possible through retargeting, e-mail marketing, or guerrilla marketing.
Including some goodies or a present in the first order reduces your profit at first, but can mean that the customer orders again (and again) from you.
#5 Increase presence/gain attention
Some goals are often very obvious, like getting more people to visit your website.
However, this is one of the goals for which you really need to focus on quality. Make sure that you can generate qualified traffic and measure bounce rates, conversions, time on page, and other similar KPIs.
To achieve this goal, you can use organic Facebook marketing, paid ads, or classic search engine optimisation.
Conclusion
If you want to be successful over the long run, you need to know where you're going. Only then can you develop a strategy that will attract new customers and increase sales.
Think about your marketing goals in as much detail as possible. Then, develop a strategy enabling you to achieve these goals step by step.
Your thirst for knowledge hasn't been quenched yet?
Download this free whitepaper on building loyalty through customer engagement!