The key to success often isn't about having the most durable product, or an all-singing, all-dancing website – it's about having the very best people working for you. After all, it will be these people who can help develop that elusive durable product or create an outstanding website. But what if – especially in the early stages of your e-commerce brand – you don't have the money to take on much staff?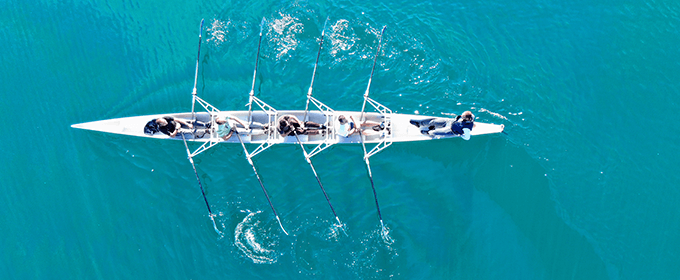 It's not uncommon for some businesses to sink without a trace either because they've overstaffed when there isn't the need – or they've avoided any hiring decisions, and the venture becomes too big for just one person. Operating on a skeleton staff is the solution – but determining what your skeleton staff looks like can make or break your business.
By the end of 2018, while e-commerce accounted for just 20 per cent of all retail sales, the bulk of growth in retail was coming from online sales, according to Deloitte's Retail Trends 2019 report. Therefore, it's essential to use your staffing budget wisely to find the right people to help ensure that you get your slice of the £602 billion pie that represents the European consumer industry.
Building recruitment into your business plan
Before you do anything, you need to start with a plan – the adage "failure to plan is planning to fail" has never been more accurate than when launching a business. Harvard Business Review says that having a business plan puts you on the path to success.
Its research found that entrepreneurs who committed their business plans to paper were 16 per cent more likely to make a success of their projects than their non-planning counterparts.
One thing to include in your business plan is how and when you plan to use staff to carry out essential functions: will you start as a one-person band? When will you begin to add to your team? What targets will you set to trigger a recruitment drive?
Recommended reading: When to hire your first employee
Without the need for a physical shop and people to staff it, you can keep your headcount low, only hiring those you absolutely can't do without – such as customer service reps – and using contractors and freelancers to plug any gaps.
Look for where you can identify talent gaps within your current abilities or those of your staff. In the world of e-commerce, there is a particular group of skills that will always be useful, including communication, flexibility, technical knowledge, an understanding of the market, and data analysis.
If you're looking for more niche skills, then Market Pro suggests that funnel optimisation analytics, e-commerce SEO, platform shop development and e-commerce automation are the highest value. These are in-demand skill sets that will aid you in creating a competitive edge.
You'll also need to look at where your business is. Start-ups may look to hire multi-talented people who can fulfil numerous roles within an organisation. As a business grows though it makes sense to hire those who can bring more niche expertise to help push the company forward.
How to hire for success
Start by detailing your top hiring priorities for the year ahead – and this should also reflect your business' aims. Whether it's doubling your headcount to two or hiring specialists for technological advancements, make sure you give careful consideration to what the role entails and how you anticipate it helping business growth.
While the focus should be on skills and experience, it's also vital to hire people who will be a good fit for your e-commerce brand. Any clashes of personality will show up quickly in a small team without layers of management to hide them, so consider the values you want your employees to have carefully.
There is a range of predictive analytical tools out there that can help you assess potential employees for their fit to the team. You could also consider including elements of collaborative hiring – where current employees help appraise potential new hires.
E-commerce trends and recruitment
As trends come and go, so does the demand for specialist skills. One trend that is expected to drive e-commerce growth is that of augmented reality (AR) and virtual reality (VR) capabilities.
An estimated $2.5 billion could be added to the global economy when these new technologies hit the mainstream. However, implementing this new technology to your current e-offering isn't easy and requires highly specialised workers who can develop these immersive experiences for your customers. In its infancy, it's the type of project work that can be outsourced for best results.
Customers are also demanding seamless and instant customer service – and to meet this, many e-commerce brands are investing in chatbots. Automation is continuing to be a crucial conversation for brands to have to ensure they stay ahead of the competition. If you prefer the human touch, then it may be vital to have teams of customer service staff who can provide round-the-clock service to your customers.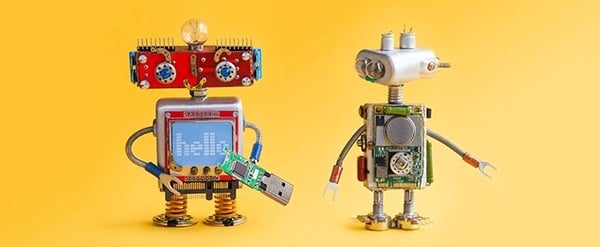 With emerging technologies driving industry change, you could be trying to attract workers from other industries for the first time – a challenge that Kelly Services identified in its Talent in Science whitepaper. This can be particularly tricky with new technologies where skills are in high demand, but qualified individuals are few and far between. In this instance, it's often easier to use gig workers to carry out projects for you than hiring full or part-time members of staff where you may be priced out of the market.
E-commerce and the gig economy
The gig economy has exploded onto the scene in the past five years – and there's more to it than delivering takeaways or offering rides to the airport. The Boston Consulting Group (BCG) Future of Work Survey 2018 reveals that gig workers are operating in all industries, including manufacturing, wholesale & retail, and services.
The gig economy can open up huge opportunities for e-commerce brands by giving them access to highly-skilled, talented workers for several functions, including payroll, HR, bookkeeping, web design, marketing, shipping, project management, training, and more. All are valuable areas of your business that need skilled people to carry them out – but that doesn't mean you have to sign them up to an employment contract.
Staffing – a regulatory question
Once you start hiring staff, you will need to make sure you're meeting all the requirements of an employer – so, for this reason, it's well worth making one of your first hires a HR officer.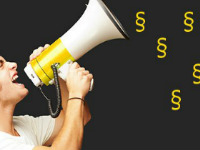 Be cautious about the regulations surrounding gig workers, too. The gig economy has boomed at a rapid pace and management around the industry is quickly trying to play catch up. As the person engaging these services, you must be aware of the regulations surrounding the industry and how you need to respond to them.
Using the gig economy to staff your e-commerce operations and avoid giving staff benefits or fair pay is a No-No. In certain situations, these workers could claim they should be classified as employees. The UK has already introduced workplace reforms to protect gig workers, which came into place at the end of 2018.
Should the UK remain within the EU after the next three years, they will also be required to implement new laws that fix minimum rights for gig workers – including a ban on exclusivity clauses, the right for compensation for late cancellation of agreed work assignments, and the right to free mandatory training.
Conclusion
The beauty of an e-commerce operation is that - without a physical shop - you can survive and thrive with a skeleton crew on board. You need to be sure to hire the right people for the right roles at the right time. Get that right with the advice above, and you'll be on the path to success!
In the meantime, check out our free whitepaper which looks at some of the most common (legal) mistakes in online shops: