Is world domination your end game? No, I'm not talking about being a James Bond villain. I'm talking about expanding your flourishing business overseas. Doing well domestically is a great achievement. However, if you're looking to grow internationally, then there are some things you'll want to do to adapt your shop to local markets. In other words, the key to globalising is localising.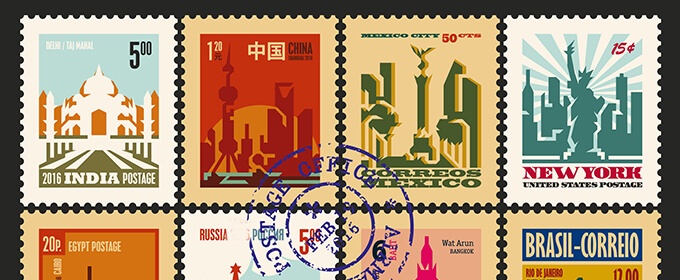 In today's blog, we'll look at some of the most important elements of your online shop that will need to be adapted to local markets. We'll also look at some tips for achieving those goals. As it's pretty in-depth, I've created a table of contents for you:
Part 1: Switch to the local language
Part 2: 8 essential tips for international SEO
Part 4: Offer more payment options
Part 5: Free Google tools for internationalisation
Switch to the local language
You might think that English is the international language and that is certainly true in today's global economy. However, shoppers don't think like deal-makers and business people. They are shopping from the comfort of their own home and comfort is indeed the keyword here.
When a customer sees a website in their language and can read product descriptions and reviews in their native tongue, they are more willing to trust a website. Besides this, having your website in different languages communicates something important to your customers: your company thinks BIG.
Top 5 languages to localise your website into
The world is a small place, and with the internet, it's getting even smaller every day! Though it may seem that the world is shrinking, at the same, it is continuously evolving. English content and websites have completely dominated the online world for the better part of two decades.
However, it doesn't maintain the same "stronghold" today as it once did. Other languages are catching up. There are many reasons to localise your website, but one thing is clear: it is as important as ever, and you can bet that e-commerce has had a huge roll in changing all that.
So what are the top languages and markets that you should focus on if your company has aspirations of going global? We're going to look at the top 5 languages that will help your company get bigger as the world gets smaller.
First, some numbers
As you might have guessed, the numbers on the internet languages don't exactly reflect the world population, but yes, English is still the most spoken language among internet users today.
According to Internet World Stats, English speakers make up about 26.3% of the internet population. However, 51.6% of internet pages are created in English. This kind of makes sense, considering that the internet was basically created in the U.S. and has developed there for many years. However, when we look at the rest of the numbers, they don't really add up the way we might think.
As far as internet users go, we see Chinese, Spanish, Arabic and Portuguese rounding out the top 5. When we compare those numbers to the content that already exists, we see Russian, Japanese, German and Spanish in the top 5.
Spanish is, therefore, the only language besides English that we see in both top 5 lists. Naturally, these numbers are estimates and fluctuate every year. Perhaps, the fact that many eastern European users speak Russian is what makes it a popular language for websites.
However, Chinese (or Mandarin) is really the most surprising number here. Though Chinese speakers make up more than 1/5 of internet users, only 2% (or 1/20) of websites are written in Chinese.
It will definitely be interesting to see what happens with these numbers over the next few years as economies, technologies, and industries continue to develop.
Spanish
This shouldn't come as a surprise to anyone. With almost 8% of current Internet users speaking Spanish, the proportion of websites published in Spanish (5.1%) seems to be mirrored most accurately here compared to other languages.
Considering that most South American countries have developing economies and Spain has been pulling itself out of the recession, my guess is that these numbers will increase very much in the coming years, especially with technology developing to the point that many people are gaining internet access where they didn't before.
Between Argentina and Mexico, they make up 21.2% of e-commerce sales in Latina America. By 2019, they are expected to combine for about 30.2% for the region, according to Business Insider.
Keep in mind that the Spanish used in each country might vary a bit, so it might be worth investing in multiple Spanish translations, depending on your products, your content, and the market involved. If this seems like too much work, consider just localising your marketing campaigns into the "local" Spanish.
Note that Brazil is the leader for sales in Latin America. Of course, (Brazilian) Portuguese is spoken in Brazil, so we would like to put Portuguese as an honourable mention considering that Portuguese speakers are also in the top 10 of total internet users and in the top 10 of total online content.
Want insights into the Spanish e-commerce market? Check out our free whitepaper about Spain:
German
Though German speakers barely squeaked into the top 10 of internet users, notice that in terms of content they are #4. This reflects the fact that German-speaking countries have quite strong economies. Between the economies of Germany, Austria and Switzerland (the DACH market) and their high internet usage rates, it is clear why so many websites are written in German.
According to E-commerce Worldwide, e-commerce sales in Germany hit a turnover of €105.6 billion in 2016 (up 10% from 2015). Considering the strength of the German economy, this trend is not showing any signs of slowing down. Germans buy a lot online, including clothing (Zalando), electronics, and even coffee. When it comes to cross-border sales, Germans are buying from the UK, the US, and France the most.
BONUS DOWNLOAD: Get insights into the German market with our free whitepaper!
French
French is bigger than France. Considering that français (French) is the official language of over 29 nations, including Belgium, Switzerland and more than a few African nations, it's obvious why the French language cannot be ignored.
When all is said and done, French speakers account for 2.8% of internet users. That might sound small, but it adds up to over 100 million potential customers! From an economics perspective, France, Canada (Quebec Province), and Switzerland are 3 French-speaking countries with strong purchasing power.
Mandarin
When you consider that China has about 1/5 of the world's internet users, this should be reason enough to want to invest in localising your website for them. In fact, to give it even more perspective, you'd have to combine all of the internet users from the US and India to get relatively close to China's numbers (you'd still about 100 million users short). Those are some mind-bending numbers.
On top of that, China's purchasing power is almost on par with that of the USA.
One thing to keep in mind is that the normal websites and apps popular around the world (aka Google, Facebook, Twitter) are not the most popular ones in China and are often completely forbidden. That means that your SEO, and social media strategies should reflect that.
For example, Baidu is China's most popular search engine, and WeChat dominates social media there.
Arabic
Though Arabic, similarly to Chinese, may be a very difficult language to translate, it may indeed be worth it. After all, 27 countries list Arabic as their official or co-official language.
Interestingly, Arabic speakers come in at 4th place in terms of internet users. However, Arab-language content does not crack the top 10. This opens up a big opportunity for online businesses.
However, this market may not be for everyone. One reason is that there does seem to be a wealth gap in many of the Arab-speaking countries. Therefore, if your business sells luxury goods, it would seem that Arabic would be a good language to display your website in.
8 essential tips for international SEO
With this section, we reached out to Demetrius Williams, a Digital Marketing Specialist. Currently, he works for TranslateMedia, a company that provides language translations, transcreation, and international marketing services to global businesses.
SEO is important to any e-commerce business, but if you're planning to expand into international markets with a localised website, your site might require some significant re-engineering.
While both international and traditional SEO practices are essentially the same, international SEO requires additional layers of important information to ensure your website is served to the right audience. This information is commonly focused on regional location and preferred language and is used by search engines to decipher which content is relevant for users.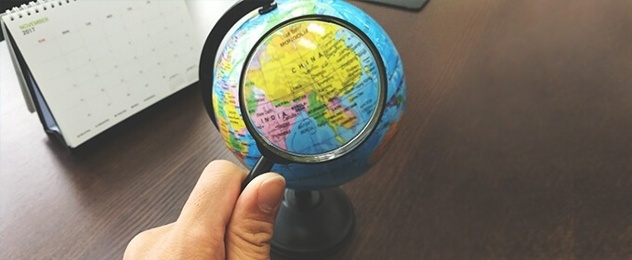 Without this additional layer of information baked into your SEO strategy, you won't be directing your content to your target audience - essentially losing out on potential customers searching for your products in their language or country.
Below are eight essential tips for your business to consider in order to benefit from international SEO.
Understand local search engines
As the world's leading search engine, Google has over 79% market share based on the number of searches with Bing ranking second with only a 7% market share. But search outside Western markets doesn't always come in the form of these well-known US-based search engines.
While Google maintains its stronghold on the global search market, Baidu is the number one search engine in China with over 5 million searches a day. Other search engines to consider are Yandex, which is popular in Russia, and Naver in South Korea.

Baidu is the Google of China. Source: shutterstock.com
Marketers wishing to target international consumers need to ensure that their keyword research is based on search terms used on the most popular search engines in the target country.
Keyword research
Keyword research is the cornerstone of any SEO strategy and the inclusion of the right key terms is crucial to getting your website ranked highly on global search engines. But for e-commerce retailers targeting customers in new markets with a localised site, it's important to research the target market to determine which search terms they're using in their own language.
Simply put, if you don't have the right keywords in your content, it's unlikely your website will be found by users searching for your products. Working the right keywords into your product descriptions, category pages and blog posts is the most efficient and cost-effective way to dramatically increase your website's online presence.
If you already have a good selection of English keywords for your products, partnering with a reputable translation agency or a native, in-country professional translator will provide the necessary cultural and linguistic insights to ensure your keywords match local search queries. You should avoid using Google Translate to localise your content for SEO.
Not only is the quality of machine translation much lower than human translation but using Google Translate could actually harm your SEO as Google treats machine translated content the same as auto-generated content and could take action against your site for attempting to manipulate search rankings.
Using tools such as Google's Keyword Planner will allow you to identify search query volumes in every country that Google operates in with over 40 languages to choose from. This will allow you to get a feel of how the local market is searching for similar products or services which you provide.
If you're conducting keyword research in Russia or China where Google and Bing aren't as popular, both Yandex and Baidu are armed with their own keyword research tools to ensure you're undertaking a customised local-approach to keyword research.
It's also worth tracking the success of your keywords and your sites' search rankings - including your competitors - in multiple search engines. Pages that aren't generating the required traffic should be optimised.
Domain types and URL structure
Choosing a domain for your localised website can have a huge effect on your engagement, consumer trust, and search rankings in your target market. There are three types of domain names you'll need to consider:
Country code top-level domain (ccTLD)

Subdirectory (or subfolders)

Subdomain
A ccLTD is probably the strongest signal you can send to search engines that your website is intended for users in a specific country. For instance, yoursite.de and yoursite.fr will tell search engines to serve these sites to users in Germany and France. This domain type is also widely trusted by local users, which leads to high click-through rates and potentially higher conversion rates.
Creating separate sites for each target market can be expensive to set up and maintain. Country-code -top-level domains are usually used by well-established brands with large resources to help them develop, maintain and promote a unique site for each target market.
This is particularly important when you consider that ccLTD sites will require marketers to implement an entirely unique SEO strategy for each market as you won't be able to carry over any acquired link acquisition efforts or domain authority from other sites.
Subdirectories allow website owners to host multiple language versions on one generic top-level domain (gTLD) where content for each country or language is stored in a separate folder - yoursite.com/fr.
Creating subcategories under one domain allows marketers to focus their SEO efforts on the root domain so that the subdirectories indirectly benefit from its domain authority - essentially eliminating the need for multiple SEO strategies per target market.
While there is some ambiguity with subdirectories determining language vs. target location - is yoursite.de targeting Germany or the German language - it's important to inform Google which subdirectories are associated with which language and geo-target. By using Google Search Console, you'll be able to target each language subdirectory to a specific country.
While using subdirectories is the most cost-effective in terms of domain and hosting cost, the downside to this method is that language versions of your site will be hosted on the same server as the root domain. If your company is based in France and you have a large amount of traffic from China, your Chinese customers will suffer slower page loads than customers who visit your site from countries closer to your server's location.
If you're targeting customers outside of the Western market where Google is less popular, it's crucial that you determine whether a subdirectory method of hosting your site will be beneficial with the search engines most popular in your target market. For example, Baidu, China's preferred search engine, prefers to list Chinese domains in SERPs - a Chinese .cn ccLTD would be the best choice if you were targeting users in the country.
Finally, there are subdomains such as de.yoursite.com which - unlike subfolders - can be hosted on servers located in the relevant target market. While location targeting for subdomains can be specified in Google Search Console, Bing Webmaster Tools, and Yandex Webmaster, you won't be able to carry over the same domain authority between your root domain and subdomain. This means you'll have to pool your marketing resources into implementing an ongoing separate SEO strategy just like ccTLDs.
Content creation
It's now common practice for many international brands to create localised sites and unique content for local audiences in their language and many online retailers continue to partner with reputable translation agencies as part of their ongoing localisation strategies.
While search engines have the capacity to serve relevant language pages to users, it's a good idea to inform search engines which version of your localised content is meant for which users with the use of hreflang tags.
The hreflang tag is used to let search engines know the specific language and country for each page as well as identify the direct relationship between multiple pages that have the same content in different languages.
For example, if you've localised your English site to French you would use an on-page markup in the following way to tell search engines to serve the French-language version of your site to users with a France IP address:
<link rel="alternate" href="http://example.fr/" hreflang="fr" />
As previously mentioned, hreflang tags can also differentiate between language and location, so if you want search engines to serve the French-language version of your site to users with a Canadian IP address, you would use the following on-page markup:
<link rel="alternate" href="http://example.fr/" hreflang="fr-ca" />
It's important to remember that hreflang tags are signals and other SEO factors have the potential to override hreflang attributes leading to different versions of your pages ranking higher in SERPs.
To avoid this, make sure you're unambiguously clear that your pages are meant for a particular audience by using the correct URL structure, time zone, local currency, local addresses and phone numbers. This will inevitably help search engines serve the right content to the right audience.

Timing is everything. Localising includes not only the language, but time zones, currency and contact info
Backlinks
Acquiring high-quality, local inbound links will help to improve your website's traffic, search ranking, reputation, and even business relationships in the target market. In fact, Andrey Lipattsev, a Search Quality Senior Strategist at Google confirmed that links and on-page content are weighted equally when deciding which websites to place on those most sought-after first page positions.
However, the quality, rather than quantity, of backlinks is what matters. For international e-commerce brands to truly succeed with a local backlink strategy, gaining as many relevant, high-quality local backlinks as possible is key. This process will take some time for online retailers as a new localised site may be competing against established online businesses with considerably more local link equity.
SSL
While Secure Socket Layer (SSL) technology may be unknown to the ordinary online shopper, it's a commonly used technology used by e-commerce retailers to encrypt sensitive data such as credit card details at the checkout of an online store.
Google announced changes to its indexing algorithm earlier this year to give slight priority to websites that use SSL when determining search engine rankings. In the attempt to make websites users access more secure, website owners are encouraged to ensure that they implement SSL to protect users on every page and not just during the checkout process.
Page speed
Slow loading web pages can negatively affect engagement and ultimately reduce conversion rates within your target market. So, ensuring that your website loads quickly is key to international success.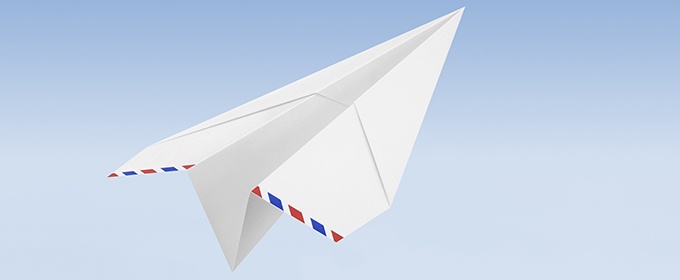 Furthermore, Google has indicated that page speed is one of the signals used by its algorithm to rank pages as slow page speeds mean search engines crawl fewer pages and will have a negative impact on how often your website is indexed and how many pages are included.
The further away your site is from your target market the slower your website will load, so it's important that you host your site on local servers within the target region. This will ensure requests for HTML, images scripts, and stylesheets that make up your website are delivered to the end user quicker.
A common way e-commerce retailers improve website speeds is by using a content delivery network (CDN). A CDN is a geographically distributed group of servers which work together to provide fast delivery of static content.
When choosing a CDN provider, it's important to consider whether or not they have the capacity to host your site in your desired target market. For example, Microsoft's CDN solution, Azure, and Amazon Web Services don't have server locations in Africa, so it would be unwise to use these providers if you're expanding in this market.
It goes without saying that speed and reliability are the main performance factors when selecting a CDN provider. A service which is available 24 hours a day, 365 days a year with a high-performance infrastructure to support websites' requirements is key to ensuring your site has no less than 99.9% uptime.
Mobile
It's essential for businesses to optimise their sites for mobile users as more global internet traffic from mobile devices continues to rise. In fact, global mobile traffic has already surpassed desktop due to the growth of high-speed mobile networks, powerful smartphones, and mobile-first emerging markets favouring smartphones over desktops to browse the web.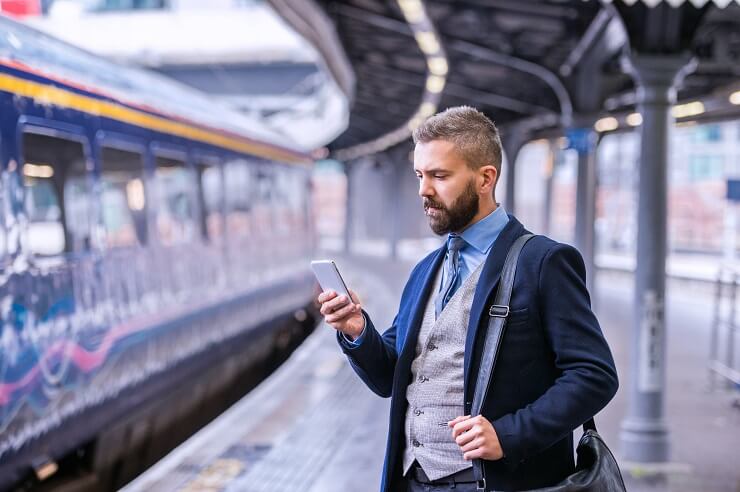 Smartphones outnumber PCs in many countries. Making sure your website is mobile responsive is key.
Marketers who deliver mobile-friendly content to users ahead of Google's mobile-first index will gain a competitive advantage on mobile search results pages.
Due to its simplicity, it's common for many e-commerce sites to use a responsive design pattern to handle screens of all types and sizes. Responsive websites simply adjust to a user's screen size while still serving the same HTML code and URL structure. It's also Google's recommended design pattern.
While there are other design patterns which direct users to a unique mobile site - either through Dynamic Serving or separate URLs - Google doesn't favour any particular design pattern as long as all mobile pages can be crawled by Google's web crawling bot.
Takeaways for international SEO
Once you've optimised all your pages and launched the international version of your website, it's important to monitor the performance for each language and country. There are hundreds of tools available to track your search traffic, keyword positions, inbound links and other measures of SEO success, so we recommend getting advice from an SEO expert before developing your international SEO strategy and committing to any paid-for SEO software.
Cross-border e-commerce is booming thanks to emerging markets such as China, Korea, Brazil and India and is expected to reach $1 trillion by 2020. If you want a piece of the international pie, it's important to implement an international SEO strategy sooner rather than later.
Adapt your currencies
There's not much to say here, but changing your currencies to local prices gives shoppers a certain peace of mind. Offering your products in a foreign language with foreign prices is not your best bet for getting more conversions.
Imagine your hesitation about shopping online when the only thing you're sure about on a website are the photos (and even that is not really a sure bet, is it?). The reputation of the shop is foreign, the language is foreign, and even the prices are foreign. Why on earth would you shop there unless you had money to burn?
Offer more payment options
Let's come back to this comfort thing. People are indeed creatures of habit, and they need to feel comfortable, safe, and trusting of a website to shop there. This rule applies for shops that are both local or foreign. That is why offering your market's preferred payment option is crucial to building trust for your company.
Research is key here. Figure out who the big sellers are in that market and check out what payment options they offer. These days, PayPal is quite popular around the globe, but it's usually not the number one choice anywhere. Find those number-ones and strongly consider implementing them into your shop if you want to seem trustworthy to your new market.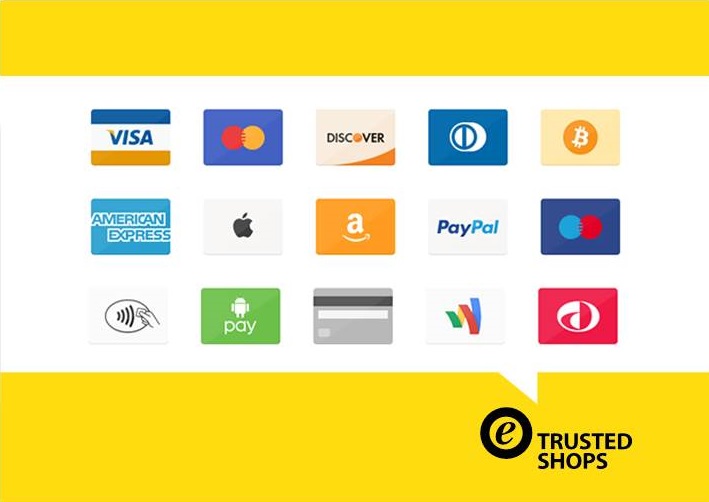 More than credit cards?
Credit card payments are often the first option that you offer in your online shop. It is, after all, the most preferred payment option in the UK followed by PayPal. But what about other countries? Will foreign consumers be satisfied with this? Why do the payment methods that you offer affect your internationalisation strategies?
Every market has its own preferences
If asked, consumers would probably opt for a payment method like invoice where they receive the goods first and need to pay for it only after 2 weeks. From a retailer's perspective, the earlier the money is received the better. These two sides of the coin are probably universal.
Studies indicate that offering the demanded payment method has a positive effect on the conversion rates of an online shop. Whereas in the UK, customers are happy if you offer credit card and PayPal payment options, in Germany, for example, it has been proven that shopping cart abandonment rates decrease with an increase of payment options.
Strategic internationalisation
Knowing that the payment methods you offer can have dramatic effects on your sales, retailers should analyse the preferred payment methods in the countries that they want to expand to.
Relying on the preferred payment methods that you have been offering so far in your home country won't take you far in new markets.
The online world is strongly connected to the offline world. This is clearly seen with credit cards in the UK: you can basically pay any amount in any place with credit cards. In Germany however, it is very uncommon to pay by credit card in shops and this is reflected online as well. Understanding market differences is the only way that you can stay competitive.
Understand the payment methods favoured in Germany, Spain, Italy and Poland: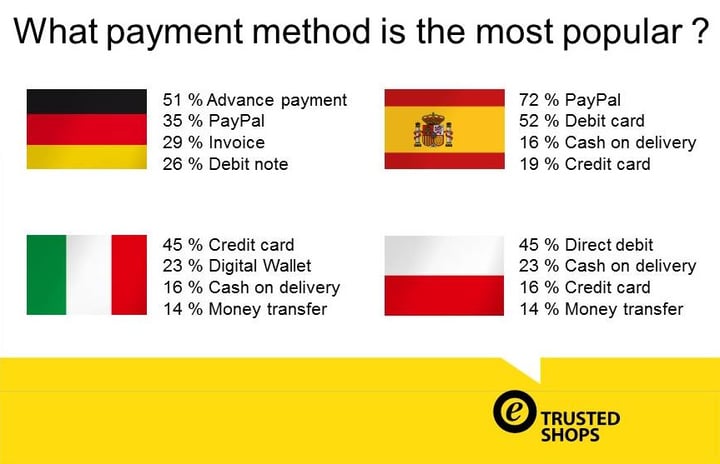 Information obligation
With the Consumer Rights Directive, harmonisation was introduced for the information on the payment methods offered in online shops. This requirement acknowledges the effect that payment methods have on sales.
The information about the payment methods offered in the online shop must be disclosed at the beginning of the ordering process (at the latest!). An easy way of doing so is by including a term in your general terms and conditions or by adding the icons of the payment methods that you offer in the shopping cart.
The intention of this regulation is to avoid disappointment with consumers when they find out that they can't or don't want to use any of the payment methods available in the shop.
Free Google tools for internationalisation
With a new year comes new opportunities. And if you're a business owner, you'll be thinking about new markets as well. If you're thinking about an internationalisation strategy this year, you're going to need to make some in depth estimates to gauge each market's potential. We'd like to share some free Google marketing tools and tips with you.
In order to be really successful in a market, it has to be fully understood. Apart from the many legal and organisational issues, you'll also have to consider the demand and the structure of the market. Which Google tools can help you with your assessment?
Consumer Barometer
The Consumer Barometer is designed to help users understand Internet usage in different countries. You can use either your own reports or ready-made insights here. There is data from 60 countries available and they can be viewed without logging in.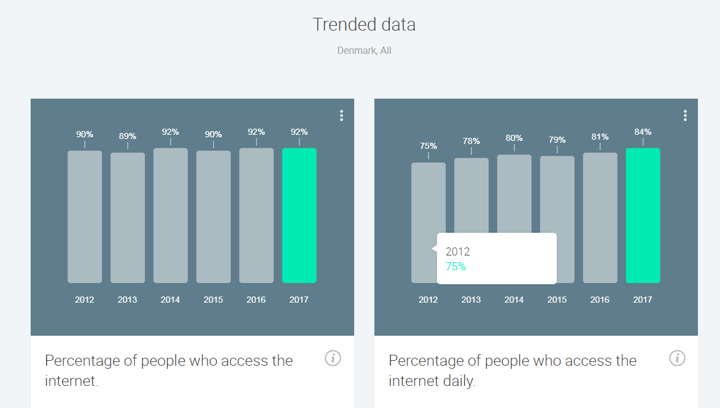 Market Finder
The Market Finder helps find new fitting markets and assists in the creation of a business plan. Three steps are suggested:
Recommendation of new markets (based on the given industry)

Use of the resources provided

Reaching new international customers
Questions about income levels, languages and device usage in each country are mentioned here. To register, you must enter your website. It will then be scanned by Google and some categories that match your website will be proposed. You can, however, adjust these manually.
After registration, data from 180 markets and 32 different sources are available. In addition, Google promises direct support.
Proposed markets are initially presented by 4 key figures:
Monthly searches for the selected category

CPC level in dollars

Value on a scale of 1-190 indicating how easy it is to do business in the country generally. A high score means stricter regulations. For example, the UK carries a 7, while France has a 29.

Average household income

Further details include population size, languages, currency, corruption value, GDP, payment methods and more.
After selecting three markets, Google suggests matching material on the topics of payment methods, customer service, logistics and taxation.
Display benchmarks
The Display Benchmarks are designed to give you an overview of the performance of Display campaigns in different countries and industries. For example, you might want to know how the click-through rate in Germany has developed in the clothing industry? You can see that:
Depending on the country and sector, different amounts of data are available.
More Google resources
Google Trends
With Google Trends you can get a general insight into relevant topics of the respective country and which topics develop seasonally.
Google Analytics
If you're already using Google Analytics, it's worth taking a look at the country and language reports. Find out which countries your visitors are coming from and for whom it might be worthwhile to create a dedicated offer. You can reach these reports under Audience > Geo.
Google Keyword Planner
The Google Keyword Planner gives you numbers on the search volume of your keywords in different country and language settings.
Conclusion
Adapting your shop to international markets can help your company grow exponentially. Though there are some things you need to pay attention to, like language nuances, formatting, and legal requirements, being prepared and doing a little research can take your business to great new heights.
Check out our free whitepaper on how to localise your website in order to succeed abroad by clicking on the banner below.