Reviews boost sales. Especially positive ones. That's why most online shops have a system to collect reviews from their customers. The problem for many is that collecting reviews can be really tough, particularly in the beginning. Buying positive reviews seems tempting, but is it really a good idea?
When it comes to online shopping, it all comes down to trust. A very large portion of online-shoppers pay attention to other customers' opinions when making a purchase decision. Therefore, reviews are promotional in the sense that they are content that can actually improve sales.
Seeing these reviews as promotional material makes sense because customers want to know if a product will arrive on time and if it fits the product description. If the reviews don't match the customer's expectation, then they might cancel an order.
Shoppers look towards other customers' opinions more now than ever before. Therefore, instead of waiting a long time for those first reviews to be submitted, it can be really enticing to take a shortcut and get the reviews yourself.
Getting hundreds of evaluations for a hefty price – possibly even as a monthly subscription, so that you have a constant flow of "new customers" rating your products every month. Sounds like a great deal, doesn't it?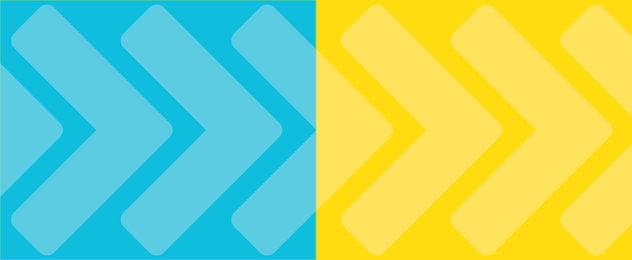 No, not really. Publishing fake reviews can be seen as illegal. The Competition and Market Authority has been investigating the situation, but because of the mysterious nature of fake reviews, it's difficult to quantify the scale of the problem. However, if a company is found to be acting illegally, they will be fined and their bosses could even face jail time. The company could even get sued in some countries.
Customer reviews are popular with both shop owners and consumers because they benefit both sides. At least, they do theoretically. If a curious shopper finds an item with only positive product reviews, then it stands to reason that the product is a really good one, right? It definitely should be. However, if the reviews have been bought, then the shopper could expect a bad surprise. The seller, on the other hand, should then expect an angry customer.
The big marketplaces like eBay or Amazon have to fight this problem. After all, as the topic of fake reviews has been more prevalent in the media, the pressure on them to combat the issue increases and customers become more suspicious and aware of these reviews. Damaged credibility of their review system could be devastating to a company like Amazon. This is probably why they have deleted thousands of reviews recently.

Lars Klatte, Teamleader Trust Assurance, confirms: "Trusted Shops is also taking great efforts to recognize counterfeit reviews and are consistently opposed to manipulations. In-depth assessments are tested for authenticity, both automatically and by real people".
Apart from this, if it comes out that a company's reviews were manipulated, it could lead to a PR disaster. Any trust that the customer had for your brand would immediately be destroyed, along with your sales.
Therefore it is worthwhile to collect product and shop reviews legally. What a shame! The good news? With the right system, it can be faster and cheaper than cheating your way to gain reviews.
The truth is that customers rarely write reviews for a shop unless it is for a truly extraordinary or impressive product or service. Sometimes, a bad customer experience will also lead to a negative review.
To learn how to deal with negative reviews, check out our whitepaper on the best tactics for replying to negative reviews.
One of the basic pillars of Trusted Shops is the possibility to collect reviews from real customers. Their products are constantly being optimised in order to make it as easy as possible to collect verified reviews without having to buy them.
Recently, it was made possible to import existing reviews to Trusted Shops so that you don't have to start collecting reviews from scratch. Read more about that feature here.
What if you don't have any reviews yet? A good way to increase sales and generate customer loyalty is with "influencer marketing". Creating a new product with the help of an influencer can provide a sales boost. In these situations, a company would provide an influencer with a product.
The influencer then shares the experience with their followers via social media and, in the best case, those followers will visit your shop and buy the product as well. After some of those followers rate your product, you'll have your first, legally-generated customer reviews. (You can also check out this guide from our friends over at SingleGrain for more tips on collecting reviews)
However, reviews aren't the only important things that lead to a successful shop. In fact, 91% of online buyers state that detailed product descriptions are important when choosing an online shop.
Find out what makes a great product description and what you need to consider in order for them to really support your products and boost sales.