Influencer marketing has become a very popular strategy in the last few years, especially with the growth of newer social media platforms like Instagram, Pinterest, and SnapChat. It is a great way to get in touch with millennials and Generation Z, while also reaching older demographics on some of the more established platforms like Facebook (everyone is on YouTube, right?). In today's blog, we'll look at 5 interesting statistics from an infographic created by Milkwhale.
For a look at the entire infographic, head to the bottom of this article for the link.
Too big to fail?
Influencers with over 10 million followers have very low engagement rates (0.04%) compared to the average influencer (3%). This statistic perfectly sums up why micro-influencers are the way to go. Micro-influencers are popular users that have a "modest" following between 10k-100k followers.
The reason these micro-influencers are so great for marketing campaigns is that they are very popular within a certain niche. That means that they are strongly connected to a community of people with a certain hobby or interest in common. Because of this, followers are considered very loyal and their engagement with the influencer is very high. Naturally, micro-influencers are also much more affordable when it comes to marketing as well. All in all, this leads to a higher return on investment (ROI).
Return on Investment
Speaking of ROI, influencer marketing in general has a much higher ROI than traditional forms of digital marketing. In fact, according to these statistics, up to 11x higher ROI.
A huge problem of marketing in the 21st Century is the fact that ads are literally everywhere. They are in places we couldn't even have conceived of 10-15 years ago.
This has contributed to the phenomenon called "banner blindness" where people will subconsciously ignore ads because our eyes are trained to recognise them before they are even properly looked at.
That means marketers have the challenge of grabbing our attention in a world flooded with ads. One of their strategies is to make an ad that doesn't quite look like an ad. That might mean writing native ads for certain publications. It also means that a micro-influencer has an easier time grabbing their followers attention because their posts don't look like traditional ads and they are seen as a trusted person who wouldn't recommend a product that they didn't believe in.
YouTube influencers
18% of consumers are influenced by YouTube videos created by influencers. Is this really a surprise? YouTube, the unanimous home of online videos, has literally billions of hours of video for users to watch. With users being able to make money from creating engaging content, many people have made a career out of creating YouTube content.
Therefore, it should come as no surprise that YouTube is the perfect home for influencer marketing campaigns as well. Video is the future and many people head to YouTube for advice on new products and general advice. The platform really does offer many ways for you to sell products, whether that means creating how-to videos (on a budget), unboxing videos, creating ads that appear before other popular videos, or using influencers to promote your products.
For an in-depth look at your options on YouTube, check out our free YouTube guide for online shops!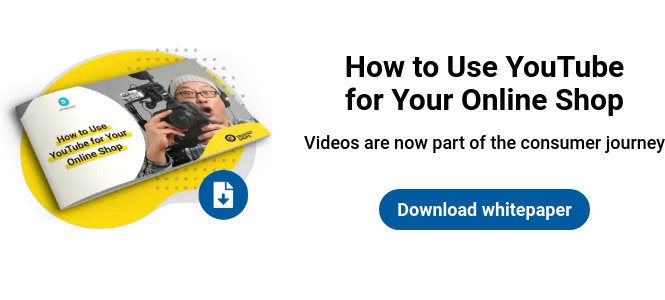 Moms are cool?
According to Influencer Central, mom bloggers rank at #3 when it comes to influencing purchase decisions. I absolutely love this statistic. Why? Because moms rule! All kidding aside, this might seem surprising, but it makes sense if you think about it.
Before social media, who did you call when you needed to get an ink stain out of the carpet? Who did you call for that great chocolate chip cookie recipe? Who did you call when you needed relationship advice? Or fashion advice? Mom, of course!
Moms were the original Google. So, it makes sense that they have become popular online influencers. Whether it's a crafts project on Pinterest, a fun fact on Facebook, an inspiring quote on Instagram, or a special recipe on YouTube, mom's carry a certain wisdom that people respect.
The times they are a changin'
I hope the headline for this section doesn't make me sound too old (I know some of the moms out there know what I'm talking about!).
On a serious note, this statistic is pretty shocking: Teens are 7x more emotionally attached to YouTube stars than their traditional celebrities. Is there another statistic more telling of the times than this one?
This just highlights the point of this entire blog post and the infographic that it was based on. We live in a world where young people consume media differently than we ever did in the past. The brands that see this are the ones that will sell more or at least get the most out of their marketing budgets.
Conclusion
There are more and more reasons for your company to start experimenting with influencer marketing campaigns. To get a full look at the (free) infographic where I got most these statistics, head over to Milkwhale.
Have a look at our free Instagram whitepaper: