You've got some free Google Ads credits in order to advertise your business in Google's advertising network, but there's one problem: You don't know how to spend it.
You're probably new to the Google Ads game and that's how you got a hold of this "free money" in the first place (Google often gives out some free credit when you sign up for an account). In today's blog, we'll be looking at the best ways to spend your Google Ads credits.
I would say that you have nothing to lose, but you should really make the most of this opportunity because you might come to realise that advertising with Google is actually a great investment. Burning through this money without considering a proper strategy would be a waste.
Well, £100 can last you a single day in Google or a month depending on the campaign settings you decide on, the keywords you choose to target, the budget you set, and the audience you're chasing.
Google Ads can definitely be a bit intimidating at first. There are a lot of options to advertise with Google, whether it be their search network, their display network, YouTube, or Google Shopping. So where to begin?
Remarketing
If your e-commerce site has been live for a while, then you've probably had a few customers and even more visitors who didn't buy anything. In my opinion, running a remarketing campaign is your best option to begin your Google Ads campaigns.
Remarketing campaigns can be an amazing tool for online shops. If you spend any amount of time online, chances are that you've been exposed to a remarketing campaign.
So, what is a remarketing campaign exactly?
In essence, a remarketing campaign contains ads that are shown to people who have already visited your website in the past. Most likely they are shown an ad for a specific product that they had already spent time looking at.
Though there isn't much creativity involved here, the genius of these kinds of campaigns really comes down to the fact that you're targeting customers that are more or less ready to buy from your shop.
With remarketing campaigns, you can choose to target a few different kinds of shoppers. For example, you could target people who have already bought something from your shop.
You could also target people who have visited your website.
Taking it a step further, you can also focus on customers who have been to specific product pages on your site.
You can even target customers who have placed a product in their shopping cart, but for one reason or another did not complete their purchase.
Basically all of the customer-types mentioned above have a much higher probability to convert into sales than any other group you can target.
Display Advertising
If your website is brand new, then it might not necessarily be conversions you're looking for (at least not right away). In order to build up brand awareness, you'll want to gather up impressions and just get visitors to your site quickly.
After gathering enough traffic to your site, you'll want to try out the remarketing campaign mentioned above to drive them back to your site and complete their purchases.
Display ads are visual ads, so you'll have two options. Create your own graphics or use the available options on the Google Ads platform.
Test a new audience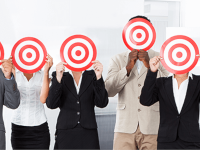 If you have a relatively new shop and are having trouble with conversions, you might be targeting the wrong niche with your advertising. You might want to test out a new target audience if you get your hands on some "play money".
However, the longer you have your website, the more insights you can get towards who your audience is, what problems they have, etc. Testing your ads for a couple segmented groups might really help you figure out who your (most engaged) audience actually is.
Test a new product
Perhaps you have a new product that you'd like to test. Create a product specific ad and promote it on Google Ads. This should help you realise the demand for this product and also figure out if investing in more inventory is necessary.
Run city-specific campaigns
This might sound like a strange one considering you are an e-commerce company that has world-dominating aspirations. But, we all have to start somewhere and someone famous once said to never forget your roots (don't ask me who said it).
Actually, the reason I would suggest targeting people in your region/city is that people often like to support a local business. If you promote (or at least mention) where your company is based, locals might be more eager to support you.
This could give you some extra sales, but it can also provide you with a small sample of which demographics are buying from you, helping you to optimise your ads and your product line. Your popularity can grow concentrically from there.
Recommended reading: Advertising your local business on Waze
Conclusion
Google knows they are a good investment. Otherwise, they wouldn't be trying to entice you with so much money's worth of credits. Google is, in a sense, showing you that it takes money to make money. They're just taking care of the "it takes money" by giving it to you for free so you can try it out. Make sure you take advantage of this opportunity and test out if Google can help you increase traffic and, more importantly, boost sales.
Bonus material: Check out our free guides on getting started with Google Shopping with tips on remarketing and the other benefits that Google can bring to your marketing campaigns.