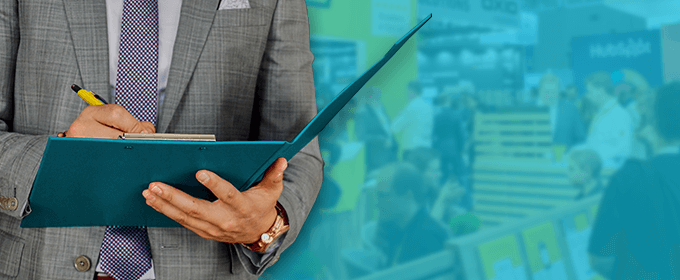 Attending a trade fair for your industry can be a great way to take a step forward for your business. Trade fairs can give you insights into new trends, technologies, and solutions that can help your online shop improve its conversion rates whether through website design, analytics or other offers.
So, if this is your first time at a trade fair, you might ask yourself what to expect and how to prepare. Keep reading for an overview of what you should keep in mind before, during, and after attending an industry event.
In a hurry? We've also created a printable version of this list for you to download for free!
Before the event
Accomodation
If you're attending a highly-publicised or popular event, make sure to book your accommodations well in advance. Find a place to stay near the event for convenience. Sometimes, this is might not be possible.
If this is the case make sure that you can get from your hotel to the event easily, whether by taxi or public transportation.
Transportation
Speaking of transportation, make sure you have figured this part out. If you're arriving late at night, figure out how you will get to the hotel.
As mentioned above, also make sure getting from the hotel to the event isn't a hassle. Your schedule should be packed with meetings and seminars, so you'll want to be prepared on getting around the city with ease.
Contact info
Trade fairs and industry events can be a great way to get new insights to help your business. However, you'll most likely be making a lot of contacts, whether this is for suppliers, tech solutions, or even for content sharing.
Make sure your business cards are up to date. Also, make sure to bring plenty of them with you! You'd be surprised how quickly and often they get passed around and exchanged! The same goes for your social media accounts, especially your LinkedIn account. The last thing you want is for someone to see that your profile is completely outdated.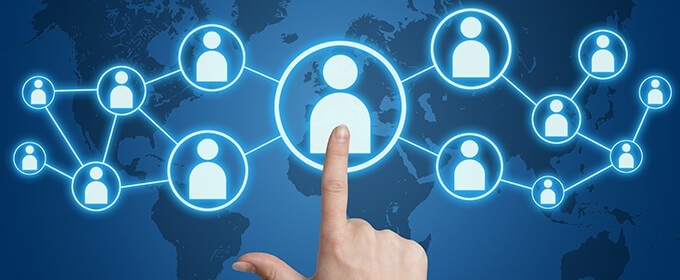 Make a schedule
A good event offers plenty of opportunities for business owners. Therefore, make sure you take a good look at the seminars planned and the companies that will be taking part there. Most companies that are there to sell will have options on their site to book an appointment with a rep during the event.
Likewise, you'll most likely want to attend a seminar or workshop. Most of the time, these are one-time things, so if you really want to attend, make sure you don't have any scheduling conflicts.
Practice your elevator pitch
You can be sure that you'll be telling a lot of people what your business does. If you sell products, that should be pretty easy to explain. If you sell a service, that might be a bit more abstract, so prepare your "elevator pitch", a way of explaining what your business does in a concise way (less than 30 seconds).
Also, be prepared to talk about your business's pain points. In other words, what is preventing your business from selling more? Trust issues? The quality of your products? Brand awareness?
Keep an eye out for related events
Almost every good industry event will have some extra events offered at or near the main event, created by the event coordinators, sponsors or other companies present at the fair.
For example, it's not uncommon to hear about a cocktail hour for attendees. These can be a great opportunity to share your thoughts and build up your network. These "networking parties" usually take place before or during the event (in the evenings).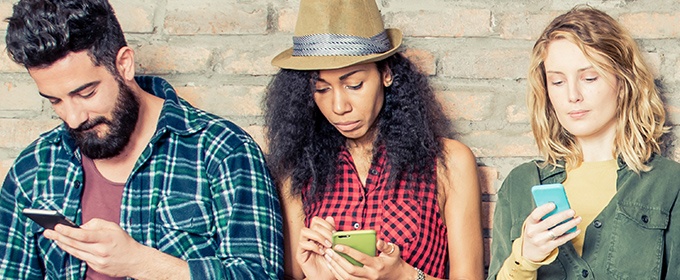 During the event
Keep a checklist
This is easily the most "meta" advice I can offer you, but it's a great idea. You've already created a schedule of events and meetings that you will attend. Simply expand this to include other goals for yourself.
This can include getting insights to a topic you've heard of but don't know much about. It can also include trying to get insights on what your competitors are doing or what services they are using.
Network, network, network!
This one might seem obvious, but keep in mind that contacts you might think unnecessary now, could become useful in the future, whether that means you've met someone who could be a customer, a supplier, or even a future employee.
Be on time!
Surely, you'll want to be on time for all your appointments - that's a no-brainer.
After all, you've already created a schedule, a checklist, and are prepared for lots of small talk. However, keep in mind that being early is a good idea too, especially when it comes to the seminars. Popular topics will garner interest from many of the attendees and seats can fill up quickly. If you really want to learn about a new topic, be sure to sign up and grab a seat early enough!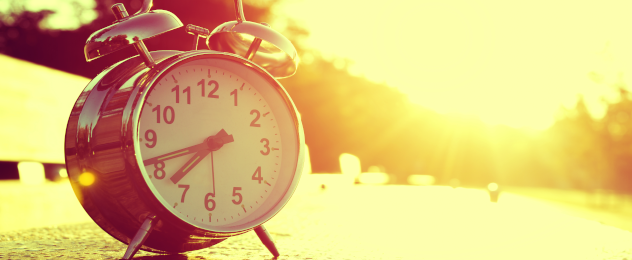 Food
Hopefully, you'll plan this into your schedule, too.
You should give yourself enough time to eat a proper lunch. However, these events can take a lot of energy if you're walking and talking a lot. Be sure to keep water on you along with some fruit or a small snack. No one likes a cranky customer (or salesperson)!
Pack a bag
Food is obviously important, but make sure you have a small bag with you for your work equipment as well.
Your tablet or laptop should fit in there as well as your business cards and other material you think might be necessary for this event. Don't forget a notebook (the paper kind) and a pen as this might be a useful way to take notes about all the people you've spoken to. It might not seem so, but it's easy to forget who is who after you've spoken to 70 different people in two days.
After the event
Follow up!
When the event has finished, you'll realise that you've talked to a lot of people. Some of them will be useful and some won't.
However, don't take too long before reaching out to them, even if it's just a hello to say you enjoyed the conversation. The notes you've taken should help guide the message you write them as well.
Determine your success
When all is said and done, it's time to evaluate the success of your event. Did you accomplish everything you wanted to? Did you get new insights? How will you implement them? What contacts have you made? What services are you interested in and what benefits can/will they bring to your business. At the end of the day, you'll basically want to figure out if the cost of the trip was worth the outcome of the event.
Conclusion
Trade fairs and industry events can really help boost your business and bring it to the next level if you know what to look for and make the most out of the opportunity. The key is to be prepared by seeing what will take place there and booking your appointments ahead of time.
For a sum-up of this list, we've created a free, printable checklist for you to download. Just click on the link or the banner below!