Google now displays products in their organic search results. This can be a great opportunity for your online shop. In this article, we'll explore this new feature a bit deeper and let you know what you can do to take advantage of this exciting new update!
So, what exactly does this mean for your online shop? In simple terms, it's like Google Shopping, but it's organic (aka it's free!). Considering all this, you simply have to take part!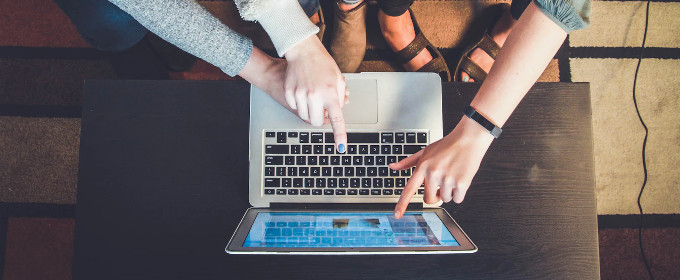 In this article, you will learn:
what changes Google has made

how the new feature works

How to get to the new search results section
What changes has Google made?
Before going any further, you need to know one thing. According to eMarketer:
34.6% of online purchases start on Google.
The search engine giant recognises trends perfectly and adapts its products to them. This case is no different.
Although Google really only generates revenue through advertising, they still make sure to focus and improve on their core product: the search results. After all, Google earned its position by presenting the world's best organic search results.
Therefore, the organic results page is constantly being developed. Over the years, it has been "enriched" with such elements as:
Images

Price comparisons

Suggested questions and answers
Search engine advertising is no longer limited to Google Ads (formerly known as AdWords). The possibilities of "buying" traffic through the search engine have been increased through the addition of the Google Shopping module.
As you probably already know, Google Shopping has been a huge success for Google. Along with the fact that Google is always trying to improve that core product of organic results, it shouldn't be a surprise that they've added this kind of product comparison engine to their organic results as well. After all, it's what users want!
Conversely, sellers are still happy because they can still advertise their products and drive traffic to their sites through Google Shopping.
Think about it - Google won't lose much revenue from the ads in the long term, especially if this new change means that users will start getting more used to beginning a product search on Google (instead of Amazon) now that they are getting better results.
If users begin more product searches on Google, then Google Shopping Ads will also get more clicks, even if there are organic results as well. This will make both users and sellers happy at the end of the day.
Here's what the new module looks like in practice:
Google's new organic product results - what does it look like?
The new search results not only display products, but also product reviews as well as the shop names.

(Source: Google)
This highlights the need for your shop to collect customer reviews. Product reviews can get your products attention, but if you're competing with other shops selling the same items, then it's important to collect shop reviews as well.
Reminder: Trusted Shops is a Google partner, so your star-ratings are automatically forwarded to Google, which can be a great way to improve your Google Ads' click-through rates!
What's more, the new feature integrates well with the current interface. It works quickly and efficiently: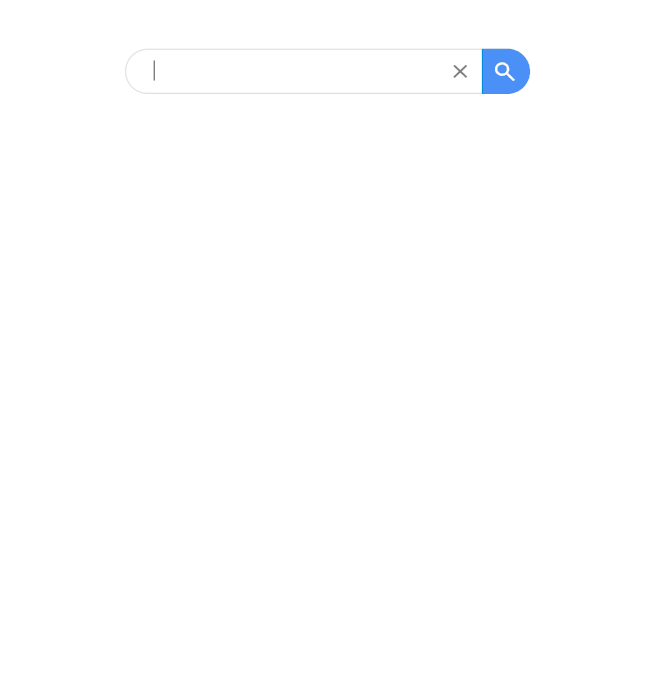 (Source: Google)
It really looks great, doesn't it?
Feature availability in the UK
Considering Google's way of aggregating data, the magic may happen soon:
Search results are enriched with products automatically.
With the correct configurations, shop owners won't have to do much, while also gaining a lot. This new section can you bring the following benefits:
You will lower Google Shopping and other digital marketing budgets

You can increase website traffic while maintaining your current budget
There is so much to gain from this strategy. Unfortunately, the new feature is only available in the U.S. for now.
What's worth noting is that when it comes to testing new digital features, the UK often quickly follows the US with these new features. Often times, in fact, the UK even precedes the US in testing new features and products because it is a smaller, yet similar market.
All in all, it's difficult to predict when the feature will be available in the UK because Google often introduces new features like this without much of an announcement. This feature even debuted in the U.S. unannounced.
Those who are prepared beforehand stand to benefit the most when the feature goes live in their respective market.
Want to be one of those pioneers?
How to prepare your online shop for organic product feeds
Google has so far indexed hundreds of billions of websites (source). This translates into as much as 100,000,000,000 GB of data- that's about 20 billion DVDs of data!
Obviously, Google loves data! Right now, however, they must present this information to searchers in a better, simpler, and more orderly way. Do you know why? According to Statista:
As much as 60% of searches are carried out using mobile devices.
This is almost a two-fold increase in just half a decade! Five years ago, mobile devices generated only 34% of searches.
As you probably already know, one of the challenges for Google is that they need to adapt to the limited and simplified interface of smartphones and tablets.
Although Google has algorithms responsible for choosing the best pages for given queries, you can of course influence where your products end up by achieving better results in SERPs. In this case, it's not just SEO.
Data for the new shopping section will be collected from:
the files (feeds) shared using Google Merchant Center (a free tool)

the structured data of the shop's page
For more information on the Google Merchant Center (Google Shopping), please visit Google's support pages:
To be clear, you do not need to be displaying Google Shopping ads in order for your products to appear in the organic results.
However, you do need to have your product feed uploaded to the Merchant Center.
In fact, the unpaid (free) options for displaying your products is technically under a program called Surfaces Across Google, which is a Merchant Center program.
If you already have a product feed in the Google Merchant Center, you are likely to already be opted into Surfaces Across Google. You can confirm this and learn more about best practices for showing your products on Surfaces Across Google here.
For more information structured data on your website, you can use our guide:
While waiting for this new shopping section to appear in the UK and other markets, you can use the paid platform, Google Shopping:
Google Shopping - what can you do now?
If you're not already aware, Google Shopping can be a great way to boost sales and traffic to your online shop on a cost-per-click (CPC) basis.
Want to learn more about Google Shopping? Check out our beginner's guide:
Once you've completed the first steps, check out how to optimise your campaigns:
Whether you decide to start advertising with Google Shopping or not, it still makes sense to set up a Merchant account so that when this free feature debuts in your market, you'll be well-prepared and ready to appear in those search results.
What do you think about this new feature? Do you see the potential for online shops? For shoppers? Let us know in the comments section!