The new regulation on geo-blocking will enter into force shortly before Christmas, on December 3, 2018. Online retailers will have to adapt to numerous changes. Find out exactly what changes in our blog.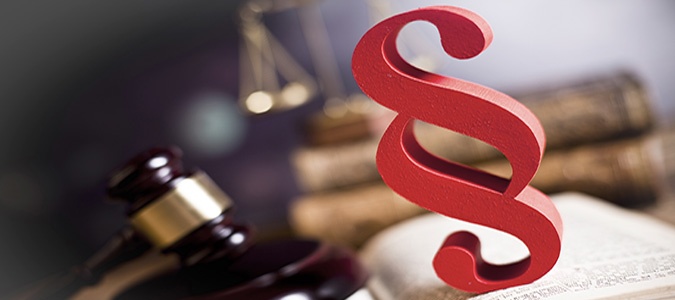 The regulation on geo-blocking (EU Regulation 2018/302) pursues the goal of fully exploiting the potential of the (digital) internal market by ensuring that the traffic of goods and services is as unrestricted as possible.
According to a study carried out by the European Commission, 36% of European online retailers don't sell their products across borders. A survey by the EU Commission showed that 27% of all online retailers who use geo-blocking do so to exclude delivery, 22% to exclude a payment method, 10% to redirect customers to another website, and 5% to completely exclude access to their website.
Geo-Blocking – What Is It?
Geo-blocking restricts a user's access to a specific website or other content based on their location. Restrictions are usually based on the access request from IP addresses with a certain country code, but are also made in other ways: for instance, shipping addresses are often restricted and foreign currencies or foreign billing addresses are not accepted.
Applications
The regulation on geo-blocking applies to customers (. The term "customers" applies to both consumers and companies. However, companies are only protected in their capacity as customers, i.e. only to the extent that they acquire the goods or services without further exploiting them commercially. However, it is still unclear how this purpose of end-use is to be verified.
In addition, the regulation is directed at "traders" (. This term not only covers classic online shops, but also explicitly applies to online marketplaces.
Free access
Many online shops operate different websites for different countries with a different language, payment methods and delivery options, to which users are automatically redirected. In principle, redirecting users in such a way will be prohibited in future. The trader operating in one member state must enable customers from other member states to access their shop (Art. 3 para. 1). However, there are two exceptions to this principle.
First exception: explicit consent to redirection
For instance, if different versions of the same shop exist for different member states, a German customer pulling up the French version may only be redirected to the German version of the shop if they've provided their explicit consent - for example, by ticking off a corresponding checkbox in a pop-up window.
To avoid having to obtain consent for user redirection every time, it should be possible to store this information as a preference in the user account. In this case, however, it must be possible for the user to revoke this consent at any time. In addition, the shop version that the user originally wanted to access must continue to be easily accessible.
Second exception: user redirection is legally required
In addition, the prohibition of user redirection shall not apply if it is necessary to comply with EU law requirements or equivalent national law requirements that are based on the EU law and which the trader is subject to.
In this case, the trader must clearly explain the reasons for blocking or restricting access, or redirecting users and state them in the language of the shop version the user has originally called up. User redirection may be required, for example, in case of an advertising or distribution ban for certain products (e-cigarettes, meds, food supplements, etc.) or for reasons related to the protection of minors. In the case of mixed assortments, it can quickly become complicated from a technical point of view if not all products offered are covered by such a ban.
No different general terms and conditions
The regulation on geo-blocking also prohibits differences in the treatment of customers based on nationality, place of residence or place of establishment through the application of general conditions of access. Customers should be able to purchase goods on exactly the same terms valid for comparable customers resident in the country in question. For example, a UK customer must also be able to call up and buy from the French version of a shop in order to benefit from the local sale or local products.
In principle, the ban also applies to purely electronic services, such as cloud services or web hosting; exceptions are audio-visual services, services whose main feature is the provision of access to works protected by intellectual property rights, and small entrepreneurs who are exempt from VAT. Similarly, services other than electronic services provided at the trader's location (e.g. hotel accommodation, car rental) are also covered by this prohibition.
Delivery does not have to be guaranteed
However, this does not imply a general obligation to deliver. Indeed, if the trader offers his domestic customers a pick-up service, this possibility must also exist for customers from other Member States, as well as the possibility to deliver the order to an address in a Member State supplied by the trader.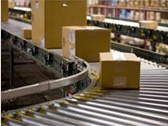 For example, if a German shop operator does not deliver to Luxembourg but to France, the Luxembourgian customer could collect the goods in Germany or have them delivered to a French address.
Here, too, online retailers need to adapt: you should make sure that it is possible to indicate a delivery address in the Member States to which you deliver that differs from the billing address during the ordering process.
Different gross prices possible
The prohibition to use different GTC does not mean that a trader is obliged to comply with non-contractual national legal requirements relating to the respective goods of the Member State (Art. 4, para. 3). These include, for example, labelling regulations or industry-specific requirements. Different treatment is still possible as long as it is not discriminatory (Art. 4, para. 2).
This includes, for example, different gross prices due to different VAT rates. In particular, the prohibition does not apply if the trader is prohibited from selling goods to certain customers or customers in a certain Member State, e.g. because of provisions for the protection of minors. Another exception concerns book price fixing.
Payment methods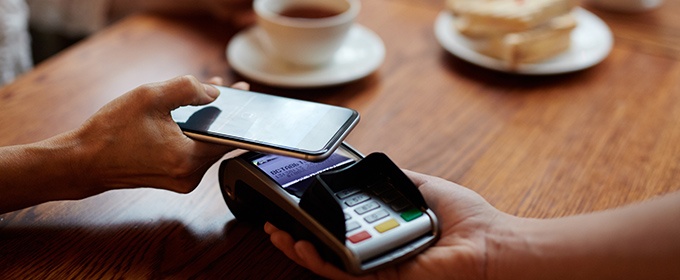 Payments from accounts in other Member States must already be accepted (Art. 9 of Regulation 260/2012). This was already decided by the Oberlandsgericht (Higher Regional Court) Karlsruhe, even though the appeal to the BGH under file number I ZR 93/18 is still ongoing. However, the regulation on geo-blocking goes one step further.
Traders are prohibited from applying different payment conditions on the basis of the customer's nationality, place of residence or place of establishment, location of the payment account, place of establishment of the payment service provider or place of issue of the payment instrument within the EU (Art. 5, para. 1).
However, this prohibition only applies if the payment transaction is made through an electronic transaction by credit transfer, direct debit or a card-based payment instrument within the same payment brand and category, authentication requirements are fulfilled by the payment service provider, and the payment transaction is in a currency that the trader accepts.
This means that it continues to be up to the online retailers to decide which means of payment and which brands they accept. For example, they can choose to refuse to accept credit card payments or to only accept MasterCard payments.
However, if you offer German customers the option to pay by Visa, you must make this payment method available to Austrian customers, as well. Nevertheless, differences may also be made within the same payment brand. For example, you can reject company credit cards of a certain payment brand even though you accept consumer credit cards of the very same brand.
Right of retention
In addition, when justified by objective reasons, the regulation on geo-blocking provides for the possibility of withholding the delivery of the goods until the trader has received confirmation that the payment transaction has been initiated (art. 5, para. 2). The main case of application is likely to be difficulties in assessing creditworthiness. In the case of payments via direct debit, it should therefore also be possible to request an advance payment by bank transfer before the service is provided.
Under certain circumstances, traders may continue to request charges for the use of a card-based payment instrument and other payment services. However, those charges shall not exceed the direct costs borne by the trader for the use of the payment instrument in question (art. 5, para. 3).
Sanctions
Member states must adopt measures to ensure that the provisions of this regulation are complied with and that they are implemented. These measures must be effective, proportionate, and dissuasive. Each member state must designate one or more competent authorities to ensure adequate and effective enforcement of the regulation.
Practical problems
In theory, it sounds simple, but the devil is in the (practical) details. We see challenges here especially with regard to the prohibition of using different GTCs and the orientation itself:
Different GTCs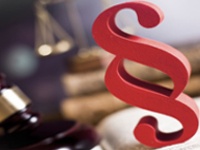 There are differences in contract law which are not based on Union law and therefore do not fall under the exception of the prohibition of different general terms and conditions. At present, the GTCs actually must be different, because private law has not been fully harmonised yet, and there are, for example, very different rules regarding the conclusion of contracts, terms of payment and guarantees, to name but a few examples.
So, how can a German retailer who actively sells to French customers be supposed to use the same GTCs they use for the German market if the French "code de la consommation" obliges them to use different general terms and conditions and French consumer contract law applies according to art. 6, para. 1 of the Rome I Regulation?
Such unequal treatment is only possible if it is "non-discriminatory", but this term leaves room for a great deal of interpretation and leads to legal uncertainty:
Is an Austrian who buys second-hand goods in Germany discriminated against because the guarantee can't be limited in their home country, even though it can be limited to one year in Germany?

Is a German customer buying goods from a retailer based in the UK discriminated against because they only get a 2-year guarantee (instead of 6 years) and no "right to reject" after 30 days?

Is a German customer buying goods from a Dutch retailer discriminated against because they have to pay the whole purchase price in advance, while in the Netherlands only 50% advance payment is allowed?
The EU legislator has not yet been able to harmonise contract law because it was impossible from a political point of view. Now, the retailers are supposed to take the rap for the existing legal fragmentation owing to the prohibition of different GTCs (which is impossible to comply with), although (at least according to the EU Court of Justice's case law) an active adjustment with differentiation compulsion might be frequently present in the future.
Orientation and conclusion of contract
The existence of a de facto obligation to contract is also widely criticised. This doesn't exist explicitly (EC 18). Moreover, compliance with the regulation on geo-blocking shouldn't be understood as an orientation in the sense of the Rome I and Brussels 1a Regulation. It is questionable, however, whether the new regulation can simply override the previous EUCJ case law on the Rome I regulation.
This is because the ECJ adopts an active orientation very quickly, for example when special delivery costs are mentioned or an invoice address in another EU state can be actively selected. At least the latter must now be this way due to the prohibition of discrimination.
What you need to do now
You should check and edit your shop with regard to the following aspects:
Accept billing addresses from other countries

Accept payment methods (no discrimination)

If different language versions are available, you should also:

Check whether user redirection is necessary (book price fixing, protection of minors...)

In general: Switch off automatic user redirection, if available;

If relevant, integrate an opt-in/opt-out option
Check your general terms and conditions: Are differences necessary under the EU law? Are they non-discriminatory?