With the introduction of the General Data Protection Regulation in the EU – if not before – online retailers have had to deal with the unwieldy subject of data protection in more detail than ever before. Part of this process means including an accurate privacy policy on one's website. The new Data Privacy 360 includes this service for no extra charge.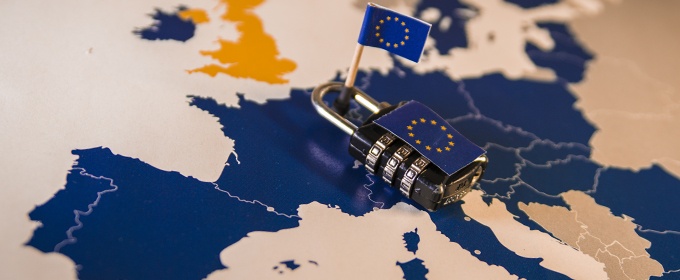 You probably remember: The GDPR – in force throughout Europe – kept online retailers on their toes in 2018. Luckily, the transition has been mostly seamless so far, although some small and large companies alike are already encountering an onslaught of fines.
For instance, Google was recently forced to hand over 50 million euros in France, and a small mail order company in Germany was slapped with a 5,000-euro fine for failing to provide a data processing agreement.
Accurate privacy policy safeguards against lawsuits
The passing of the GDPR has brought data protection to the forefront for online retail. One of the most important things an online shop needs to have is a GDPR-compliant privacy policy. Conveniently for you, it's possible to generate precisely that – in an easy, customisable process using our legal-text-generator in Data Privacy 360.
This is what the Data Privacy 360 tool from Trusted Shops looks like. (click on image to enlarge)
You can find an overview of all Data Privacy 360 services here:
Easily create a compliance privacy policy for all your online channels

Create a processing directory in just a few clicks

An update service for legal developments

Templates for data processing contracts and compact checklists

Create a privacy policy for all your online shops' portals (click on the image to enlarge)
Data protection compliance is usually a pain to deal with – but not with us!
Save yourself the hassle, expense and time investment of gathering all the information you need about the complex topic of the GDPR from a hundred different sources – instead, use Trusted Shops' 'data protection flat rate' to get it all in one place.
You can find an overview of the new Data Privacy 360 offer here.
If you have any questions or comments, feel free to contact us here: members@trustedshops.com.

We've also created a free GDPR-checklist for you to download: