You're already doing everything you can to reduce the impact that your business operations have on the environment. But, in a crowded market, how can you get the message out and ensure that your products are catching the attention of ethical consumers?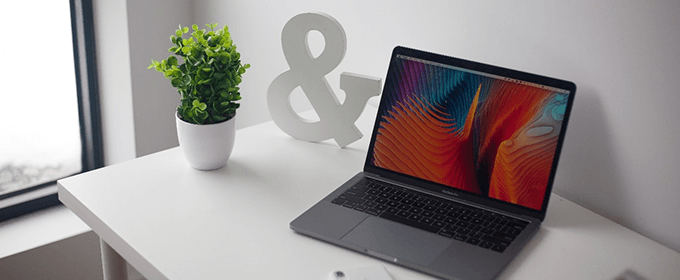 In this article, Jonathan Birch, from Glass Digital, discusses how businesses can use digital marketing to promote their products.
We're entering a new era of sustainability, with the market for ethical products and services growing to over £83 billion in 2018, according to Triodos Bank.
While it's great that consumers are so interested in sustainable living, it also means that it's becoming an increasingly competitive market for businesses that sell eco-friendly products.
Terms like 'green' and 'eco-friendly' have become major buzzwords that are very popular with consumers, and, as a result, companies in all sorts of industries are now attempting to use sustainability as a promotional tool to sell their products.
Fortunately, there are plenty of ways for you to boost the online visibility of your company, from producing content marketing to working with eco influencers. In this article, I'll share four ways to connect with ethical consumers online.
Create an eco-ethos — but be sincere
Before you begin your online marketing campaign, it will help if you write up a brand ethos. This is essentially a mission statement of why and how you're trying to be an eco-friendly business. And, when it comes to capturing the attention of eco-conscious shoppers, these are going to be your unique selling propositions (USPs), so it's important to pinpoint exactly why they should be shopping with your business.
Your eco-friendly ethos will form the foundation for all your other ethical marketing tactics, and you'll want to refer back to it later, so make it clear and very detailed. Including a few concrete facts or statistics can be very effective because it helps customers visualise the difference your company is making in real terms — for example, "our packaging recycling system saves X amount of paper from landfills every year".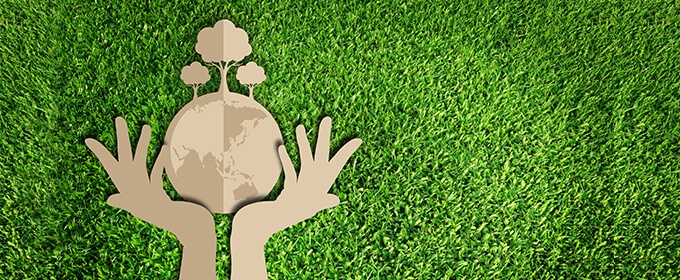 Once you've written up a compelling brand ethos, you can publish it on your site and use it as the basis for the rest of your campaign.
There's one very important caveat to this: your ethos must offer a truthful account of your policies. As consumers become more environmentally conscious, many businesses have attempted to cash in using "greenwashing" marketing tactics. This is where businesses will misrepresent their practices or promote misleading policies to distract from other aspects of their operations that are less than environmentally friendly.
We saw a very good example of this phenomenon earlier this year, when McDonalds replaced their plastic straws for paper versions, only to face a massive backlash when it was revealed that the new straws weren't even recyclable.
Clearly, if you want to connect with your target audience, your brand values need to be sincere. If sustainability is at the heart of everything you do anyway, this won't be a problem, but just be sure to be as truthful as possible. If there are any areas where you think you can improve, then be open and honest, and state your action plan or give a time frame so that customers will know you're being serious about making changes.
Optimise your onsite content to attract green consumers
As I mentioned earlier, consumer interest in eco-friendly goods is skyrocketing, so there's certainly a huge market out there for your sustainable products. That means that the search engine results page (or the SERP, for short) can be a very competitive place. So, how can ensure that your customers find your products through organic search?
The answer lies in optimising your onsite content. In a nutshell, this means targeting the terms that your customers are most frequently searching — which you can discover using industry tools like SEMrush — in the content on your product pages and category pages. When done correctly, this will boost your chances of ranking high on the SERPs, drawing serious organic traffic to your products.
Effective optimisation is dependent on good keyword research, which can be somewhat confusing if you've never done it before, so take a look at SEMrush's guide to keyword research to get to grips with the basics. If it's a bit overly technical for you, or you don't feel confident executing your optimisation strategy, then it may be worth enlisting the help of an agency or SEO professional.
Join forces with ethical influencers
One of the most disruptive and successful new techniques to hit the industry in recent years is influencer marketing. It's proven to be an incredibly effective way for brands to get their products or services in front of their target customers, and when done well, it can really drive sales and increase awareness of your brand.
These days, many influencers are also interested in using their platforms to promote sustainable messages, so you may be able to work with them in order to secure some publicity for your brand.
To kick start your campaign, make a list of bloggers, Instagrammers, or YouTubers that you'd like to work with, and reach out to them with a personalised message explaining why they should collaborate with your business.
You could ask influencers to attend a promotional event or invite them to come and see your company from behind-the-scenes in order to learn more about your eco-friendly practices.
Assuming they like what they see, they may just share their experience with their followers. Alternatively, you could also offer them a product in exchange for a review, but bear in mind that influencers are legally obliged to disclose any gifts, paid promotion, or affiliate links under ASA regulations.
Drive organic traffic with content marketing
You can drive some additional organic traffic to your site by creating content marketing and blog posts. By writing rich, informative guides that answer some of the questions your target customers are likely to be searching about your industry or your products, you can increase the chances of users discovering your site organically on the search engine results page.
These guides can be anything at all that you think will be relevant to your customers. However, it's best to stick to topics that are closely related to your products or services, as you can then promote them throughout the piece.
For instance, if you sell organic, plastic-free products, you could write articles that advise the reader on how to eliminate plastic from their lifestyles. Or, you could share tips and tricks for recycling and re-using common household products. As these topics are closely related to your expertise, you should be able link to your products throughout the content without it looking too salesy.
Producing quality content will do more than just drive organic traffic, too. It also gives you a chance to demonstrate your brand values to your target customers, which can help to drive conversions and increase brand loyalty. Filling your site with useful, informative content will help establish your reputation as an industry expert with search engines, which can boost rankings across your entire site.
If you can't really commit to spending lots of time writing your own content, you may prefer to work with an SEO professional or an agency to optimise your content marketing. They'll use industry tools to find the most popular keywords, and then ensure that your content is optimised for these terms, as well as generally making sure it's written to the highest possible standard — another important ranking factor for SEO.
Conclusion
Spending on ethical products is higher than ever, but if you want to secure a slice of this lucrative market, you'll need to make sure you stand out from the crowd. Follow my tips in order to fine tune your digital marketing strategy, so you can attract more organic traffic to your site and boost your online visibility.