As a merchant, you may be looking for simple and effective tools to make your life easier. Browser extensions are a great way to do this, and you may even be using them regularly already. In this article, we'll share our top 6 Chrome extensions that you can use daily to optimise your business. They'll help with things like competitive analyses, SEO/SEA, UX, and social networks.

Chrome extensions - what are they?
Although we are focussing on Google Chrome as a browser, many of these extensions are available for other browsers as well, such as Firefox.
Generally speaking, browser extensions are programs that allow you to customise your web browser by adding special features to them.
These extensions have been designed independently from the respective browsers. Therefore, you'll have to proactively find them and install them in order to use them.
There are countless numbers of these extensions, all offering different features. And some of them can be particularly useful for your business .
How to install browser extensions
To find and install them, you can simply download them from stores like the Chrome web store.
It is very easy to manage all your downloaded extensions. Each browser includes what is called an extension manager to do this.
How to manage extensions on Google Chrome
On Chrome, you can manage your extensions from the URL: chrome://extensions/
You can also access this from your browser's menu. To do this, simply click on the menu button at the top of the browser (those 3 vertical dots), then click on "More tools", and then on "extensions". From there, you'll be able to see and manage (active, deactivate, or remove) all the extensions you've installed.
Considering you probably haven't installed any extensions yet, you can access the Chrome web store from here as well by clicking on the hamburger menu button on the top left of this page. The link to the Chrome web store will be at the bottom of the menu that pops up here.
Please note that extensions should not be confused with plugins, which are programs external to web browsers.
That being said, let's get to our recommendations!
In this article, we'll present six different Chrome browser extensions:
Which Chrome browser extensions are needed for online shops?
#1 SimilarWeb - The competitive analysis extension

KPIs for accurate competitive analysis.
In November 2014, SimilarWeb launched its extension for browsers such as Chrome, Mozilla, Safari and Opera. Since then, it has become one of the most indispensable tools for competitive analyses.
And for good reason - SimilarWeb gives you a rather complete performance overview of almost any website.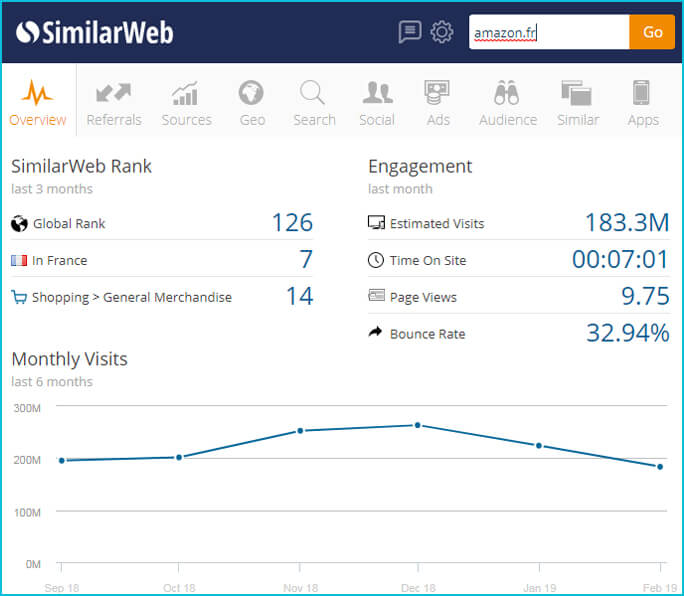 With one click, you get an overview of Key Performance Indicators (KPIs) such as:
Global, national, and industry ranking

Monthly traffic as well as its source (direct, referrals, social networks, email marketing, ads, etc.)

The Top SEO Keywords - Perfect for your SEO/SEA strategies

The top country - Where are visitors coming from?

The Top Social Networks - Perfect to help you know where the most effort is needed in terms of influencers, partnerships, and/or your own content

Similar websites - Ideal for discovering unknown competitors

Audience engagement (bounce rate, average time spent on the site, etc.)

Monthly visitors

Much more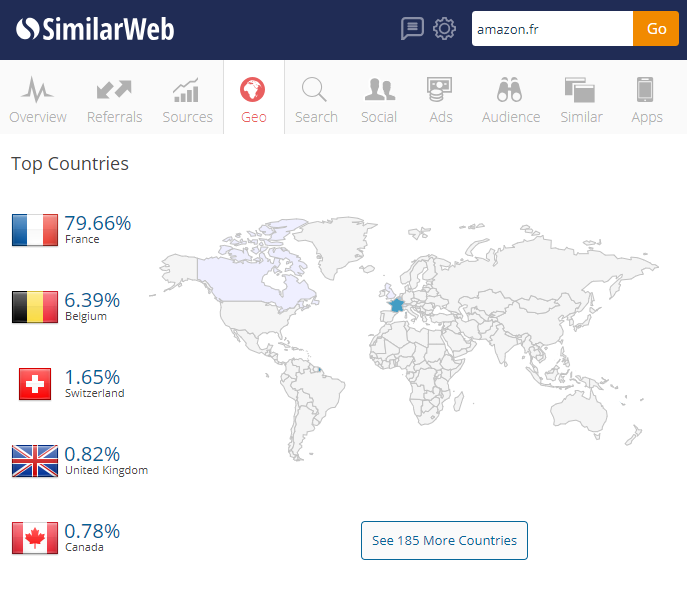 The most visitors to Amazon.fr come from the 5 countries indicated above
SimilarWeb gives you the opportunity to figure out your competitive positioning in your market, but also to improve your performance and review your strategies (e.g. SEA, SEO, etc.).
It's worth noting that there is a free version and a Pro-version, which obviously includes the full features.

The SEO audit of your site
We talked about this tool recently in an article about Google Lighthouse features.
This is an SEO audit tool for your website that can be very useful especially for developers interested in performance and web quality.
If you install the extension on chrome, it will look like the picture below: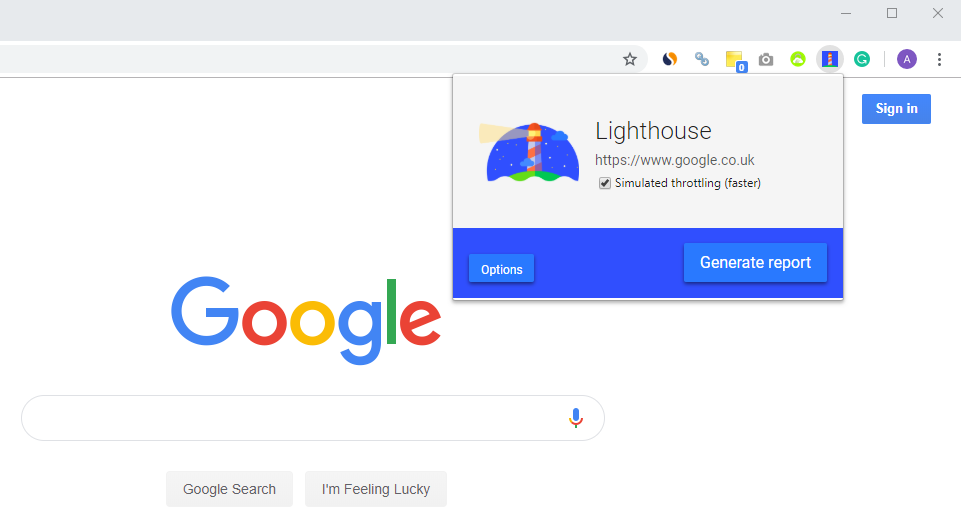 By clicking on "Generate report", the analysis of your site, based on the 5 following elements, will begin:
Performance score

Progressive Web Application

Accessibility

Best Practices (Best Practices)

SEO
Performance score
If you get a score of 100% this means that your page performs better than 98% of the other pages indexed by Google Lighthouse.
The extension will focus on the loading time of the different elements of your page in a specific order.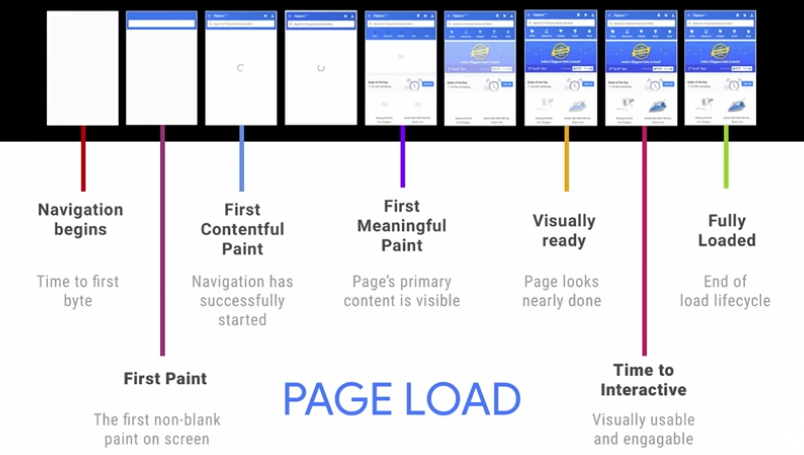 From one report to another, your score may vary. This is perfectly normal because for every report you run, different advertisements or scripts can be loaded, network conditions may vary, different antiviruses may be used, etc. All these factors could lead to a small difference in your scores.
Progressive Web App (PWA) Score
The score varies from 0 to 100 and the PWA analysis is based on 14 elements that your site must respect. With each check, Google Lighthouse automatically checks 11 of the 14 items in the checklist.
Is your site safe and reliable? Do you use HTTPS? This is one of the elements taken into account for the calculation of this score.
Accessibility Score
This accessibility score is a weighted average of the various accessibility audits of the
extension. Not all the elements taken into account have the same impact on the final score. Some will influence your score more than others.
If your page does not meet one of the elements considered by the audit, you will then get a score of 0.
Best Practices Score
The extension will review the technical elements of the page. The technical elements taken into account are those that are now becoming the norm, such as the use of Javascript or a correct image ratio, etc.
SEO Score
With this score, you'll get an idea of how well your site is optimised for search engines. Do you use <h1> <h2> tags to structure your text? Does your page have a meta description? These are just some of the elements that factor into your SEO score.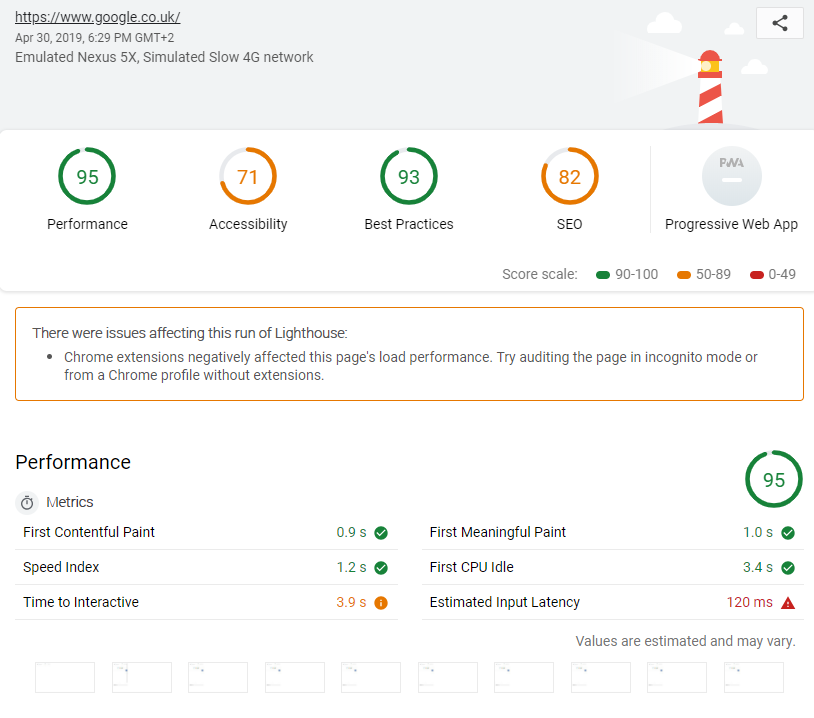 First part of the analysis of Amazon.co.uk with Google Lighthouse
# 3 Ghostery - The marketing extension

What tools do your competitors use to "retarget" their visitors?
In actuality, Ghostery is an extension to protect your privacy.
The extension allows you to block ads, but also all data tracking tools used by companies to guide their ads, analyse your interactions online, etc.
It removes cookies that track your information without your permission.
You may be wondering how this can help you as a retailer?
Well, imagine you could get insights into how your competitors track their visitors as well as which providers they work with!
Let's look at a concrete example. Let's assume that Nike is one of your direct competitors.
Let's go for a ride…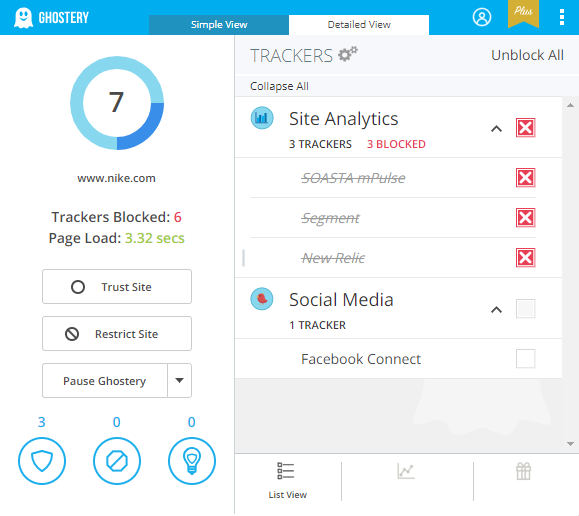 As you can see, the tool shows us that nike.com uses:
Analysis tools
SOASTA mPulse

Segment

New Relic
Social media tracker
Other sites might show you more tracking tools or ad networks on the page.
By checking out your competitors' pages you can see what strategies they've implemented and you might even discover some new tools.

The social media manager
Buffer is an extension that allows you to save time by sharing your posts on all your social networks from a single platform.
With Buffer, you can create an account that syncs up with all your social networks.
The free version of the application allows you to connect up to three accounts (i.e. three different social networks). If you opt for the paid version, it can even go up to 25 accounts and give access to five members of your team.
With Buffer, you can plan and share your posts on social networks quickly and easily.
You can personalise and plan all your positions on networks such as Facebook, Twitter, Pinterest, LinkedIn, and Google+.
Are you reading an article that you want to repost immediately? Just click on the extension icon to share it in just a few clicks.
If you prefer to share your posts at a later date, that is also possible.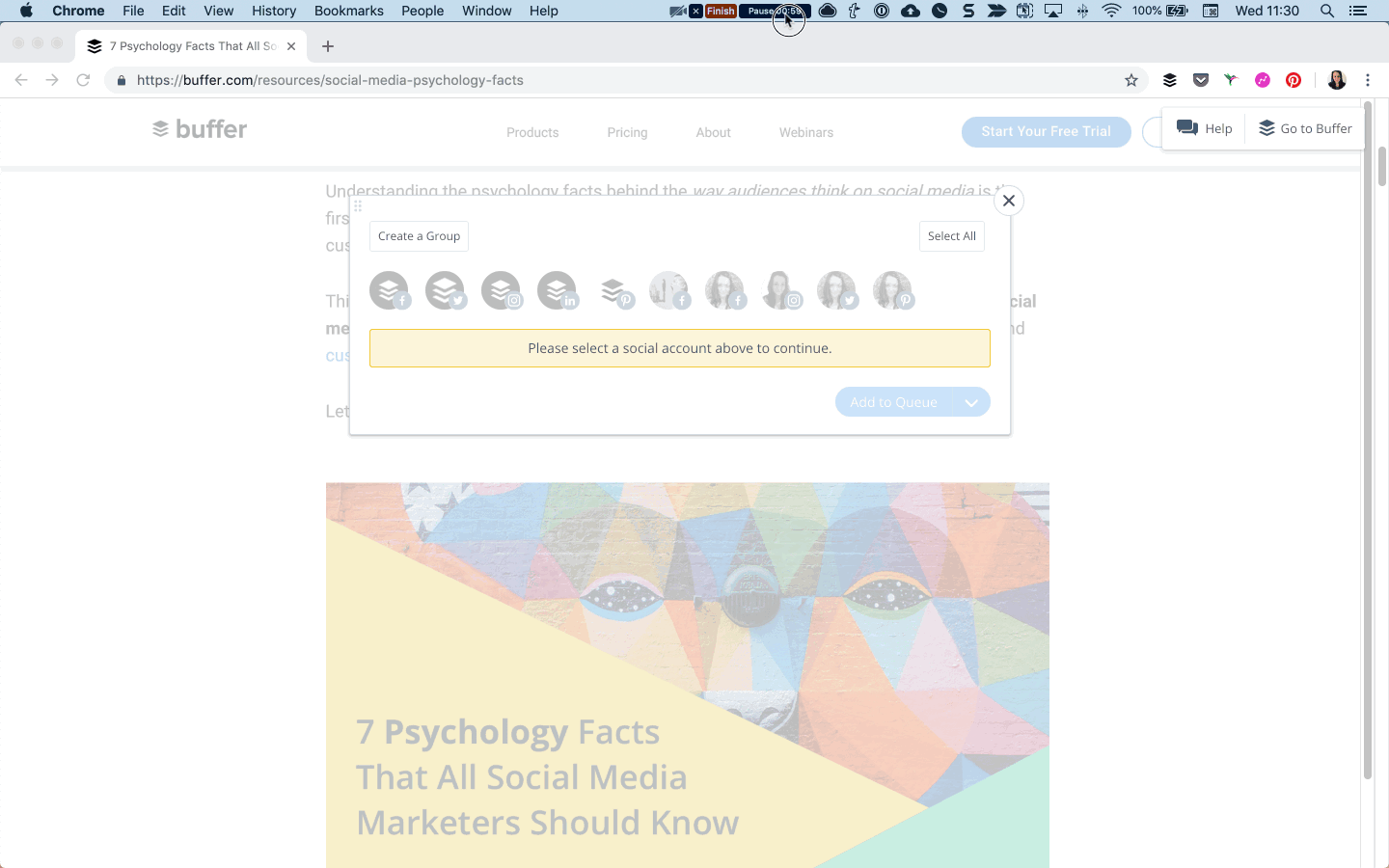 Analyse your results
The analytics function allows you to know everything about the engagement and interactions generated by your posts.
You'll know quickly and simply how many likes, shares, and comments you've received and will therefore have an overview of your best/most popular posts.

Test your site on different browsers and devices (mobile responsive design)
The User Agent Switcher extension allows you to test the display of your site on different devices and browsers.
You can quickly view the design of your website in different browsers (Firefox, Chrome, Explorer, etc.), devices (Android phone / tablets, iOS phones / tablets, etc.), and operating systems (Linux, OS, Windows).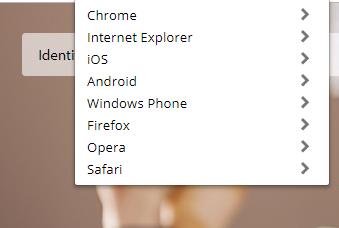 This helps you to get a clear picture of what your website looks like on those different devices and allows you to make the user experience as optimal as possible.
# 6 Streak - CRM tool in your mailbox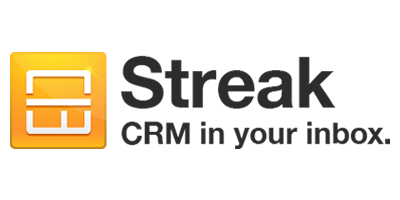 You probably receive a lot of emails every day and this can be difficult to organise.
Streak is an extension that can make managing your customer relationships easy, especially if you are a company that does not (yet) have a CRM (Customer Relationship Management) system.
A CRM system is often used to maintain, manage, and keep track of communication with your customers, so this goes beyond your private inbox.
With Streak you can sort, adjust, and manage your emails directly in your inbox.
Manage your leads
The first handy option Streak has is to see if someone has opened your email.
This gives you insight into the times when your emails are read the most, so you can take this into account and make adjustments in order to get the highest possible percentage of people to open your emails.
For example, if you notice that your open rates are highest for emails sent on Thursday mornings, you might want to make this your standard time for sending out similar emails in the future.
Project management
With Streak you can create a "pipeline" with which you can manage different projects.
Below you can see an example of what the extension looks like: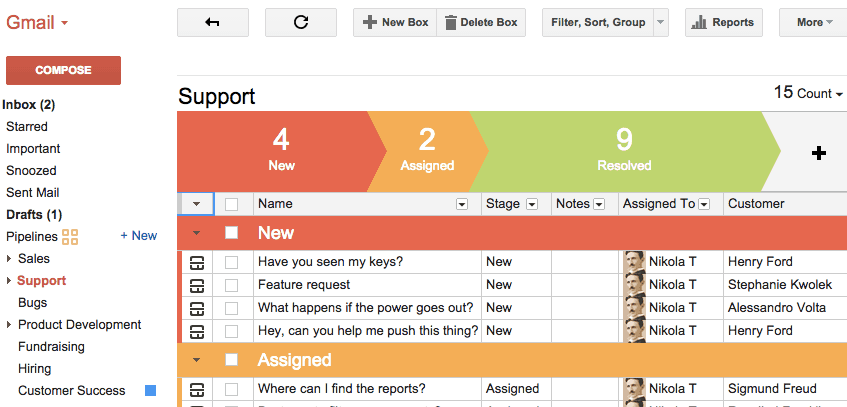 In the example above, the app is used for sales and support, but you can also use it for:
the organisation of events

the follow-up of (potential) customers

the recruitment of new employees

the management of commercial relationships
You can add different columns such as notes, assigned person, customer name, etc.
You can also set reminders to keep track of your projects and tasks.
Plan and personalise emails
With Streak you can also schedule and adjust emails. An email that looks like it came from your personal email address looks better than an email that was clearly sent to several people at once.
Conclusion
Browser extensions are very easy to install and use. More importantly, they can actually facilitate your daily activities.
We have proposed 6 different extensions that can help you in different areas:
SimilarWeb - Website ranking and analysis

Google Lighthouse - SEO ranking

Ghostery - Competition analysis

Buffer - Social Media manager

User-agent switcher - Responsive design helper

Streak - CRM tool in your mailbox
In addition to these options, there are, of course, many more useful tools that you can install in your browser. However, this will give you a first step in the right direction.
* BONUS * In addition to Google Chrome extensions, there are also Google Ads extensions! Download our free poster to know exactly which extensions you can use: