In our fourth edition of e-commerce compact, you'll read about carousel ads, why most users are sceptical towards social commerce, a study which states that most shop owners are giving away their turnover, and a lot more interesting news from the world of e-commerce! Enjoy!
"Carousel" posts are the most efficient format for organic interactions on Instagram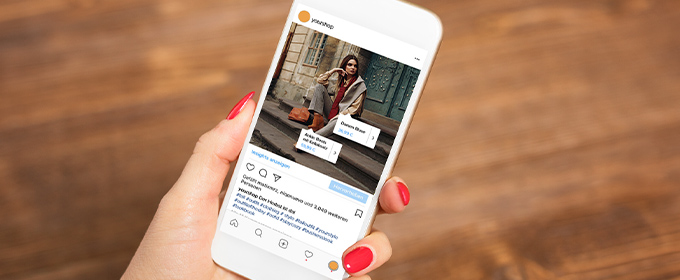 The carousel format which allows the publication of multiple products in one post, is not used very much on Instagram (20%), but is responsible for most interactions. With this specific ad format, users have more content to look at rather than just one normal picture or a video. Therefore, these carousel ads offer more inspiration for a comment or like.
According to Socialbakers, live streaming is also responsible for a large number of interactions, but is used even less frequently (4%).
In Key Social Media Trends, they examined whether interactions generally have decreased, as many publishers have been complaining about a seemingly decreasing number of comments and likes.
However, according to the study, the number of interactions on Instagram have not decreased and are almost identical to their previous numbers. Facebook's interactions are just below those of June 2018.
Most users are sceptical towards social commerce
OnBuy.com conducted a survey that asked 1,424 British consumers how they felt about social commerce.
The astonishing result of the survey showed that the majority of the respondents are rather cautious when seeing a buy-button and only 17% said that they had bought over social media.
One-third of the respondents said that they were not considering buying via social media and the main reason for this was the concern about security.
85% of respondents are sceptical about brands that offer social commerce as they believe that the products might be fake. Additionally, 10% mentioned that they have had a bad experience with social commerce, which leads them to question the system as a whole.
Study shows that shop owners give away turnover
The latest report by Bluecore indicates that shop owners are neglecting opportunities to increase sales because they are not focusing on "product behaviour" but only on customer behaviour.
Examples of "product behaviour":
At the moment, retailers are concentrating more on customer behaviour, i.e. on abandoned shopping carts and the visits of certain product categories (remarketing).
However, the report states that for every $100,000 in revenue generated from shopping cart abandonment emails, shop operators could generate an additional $65,000 from product abandonment emails, $28,000 from price reduction emails, $22,000 from new product info emails, and $10,000 from re-stocking emails.

58% of online shoppers are willing to buy more products from abroad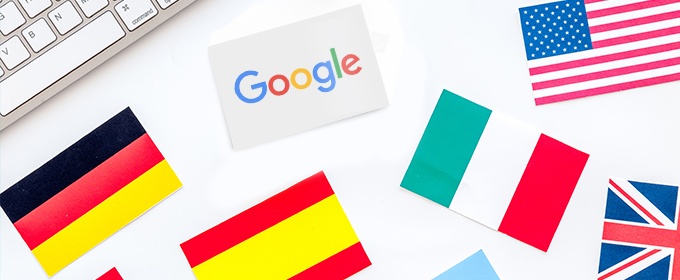 A survey of more than 3,500 online shoppers from seven countries – UK, Germany, France, Japan, Australia, Singapore and the US – found out that 58% of the shoppers would buy more international products online if they knew of the brands.
The study conducted by Rakuten Marketing found out that international buying interest is highest among 18–34 year-olds. 67% of the online shoppers that took part in the survey said they were interested in international shopping.
Online shoppers from the Asian-Pacific countries showed the greatest interest in international products (65%), while 99% of Singaporean consumers said they had already bought goods from another country.
44% of shoppers aren't completing their purchase process for this reason
The published Fulfillment Report 2019 Click, Ship & Return by Internet Retailer talks about the new guidelines, costs, and trends in shipping and delivery of e-retailers in detail.
Data from the study was collected by conducting secret buyer tests at 52 online retailers and a consumer survey with more than 1,000 online respondents.
The study found that 44% of online shoppers did not complete an order because it would not arrive fast enough.
55% of the top 1000 retailers tested by Internet Retailers offer next day delivery, while 47% of the top 1000 shops offer the "buy online and pick up in-store" option.
The study also shows how important delivery speed has become for consumers who shop online and how much companies have to lose if they can't meet these high expectations.
Loading speed is a ranking factor
Some time ago, Google announced that the loading speed of a page or website would become an important ranking factor for positioning in mobile search results.
Search engine results pages (SERPs) on the desktop have been influenced by the loading speed of a website for a long time, but now the results on smartphones are also affected.
The Speed Update is one of many Google updates aimed at improving the user experience because there's no doubt that fast websites should increase user satisfaction and be an important KPI for any shop owner.
And user signals are important for good organic rankings.
How long do your mobile pages take to load?
Try it out with Google Page Speed Insight!
Less than 3 seconds?
That's great! Congratulations!
RELEVANT READING: Why Website Speed Matters for Your
Online Shop (+ infographic)
According to a study, the average loading time for mobile pages is currently 15 seconds. However, if the time exceeds 3 seconds, most of the users abandon the page, so there's plenty of room for improvement.
Since Google has been placing more and more value on user friendliness in recent years, it makes sense that the loading time can have a direct effect on the ranking.
Which pages are affected by the Page Speed Update?
First of all, don't panic! Only the pages with a very long loading time are affected. Just these will rank lower.
What stays important: if there are still good user signals despite the slow loading time of the page (e.g. because the content on the page is very good), the page can still rank high.
Rankings are always determined by several criteria.
Nevertheless, the best thing to do when creating a website is to pay attention to good performance right from the start in order to make it as easy to use as possible.
Basics for loading speed
The following tips will help you speed up your website:
If possible only use one CSS stylesheet

Avoid blank spaces in CSS and Javascript files

Let CSS and Javascript files load at the end

Compress images to minimise file sizes

Avoid unnecessary source code (e.g. too many comments, formatting without content, etc.)

Enable browser caching

Avoid redirect chains
You'll find further tips on optimisation in our free whitepaper. Download now!