In the eighth edition of e-commerce compact, you will read about the fact that more and more internet users are writing online reviews, the Google update BERT and shopping trends and forecasts for Christmas 2019. Enjoy!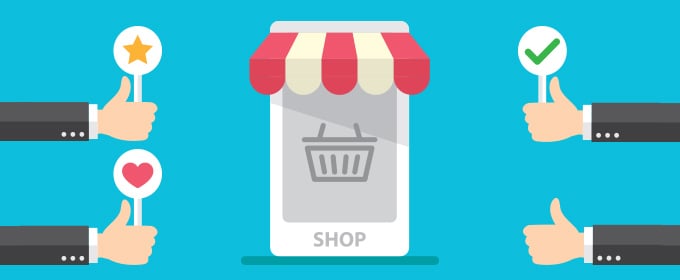 48% of internet users wrote a review for a product or service in the last month
76% of internet users buy products online every month. A new study by GlobalWebIndex has therefore looked at the factors that influence consumers to write reviews about brands and online stores.
Interestingly, 48% of the users published a review of a product or service in the past month.
This figure has risen gradually over the last two years – compared to 42% in the second quarter of 2017.
The result is clear reviews are becoming increasingly important for online shoppers and they are also more willing to leave one.
Recommended reading: How to Handle Negative Online Reviews
New Google update changes search results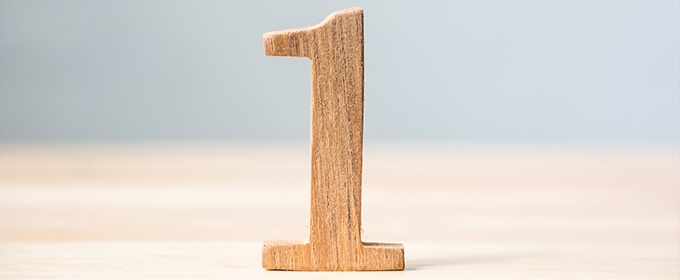 SEO experts regard the Google BERT update as one of the most important algorithm updates that Google has introduced in the last five years.
BERT stands for Bidirectional Encoder Representations from Transformers.
According to Google, this update affects complicated search queries that are in a particular context. It has nothing to do with the previous update that caused the partial disappearance of the stars from search results.
"This optimization is aimed at improving speech comprehension, especially for more natural speech and conversation queries. The update BERT improves the search algorithm so that it can better understand the nuances and context of the words in the search query. It can also match the queries much better with helpful results.

Especially for more complex queries, where prepositions (…) play an important role for the meaning, the algorithm can now better understand the context of the words in the query. Google users are now able to search in a much more natural way", says Google.
In other words: With the new Google update the search should feel more natural and deliver better results.
Learn about and improve your SEO and SEA strategies with Trusted Shops' free guides!
Many users search for certain keywords when they use Google search (e.g. "SWOT analysis examples e-commerce") instead of formulating the sentence naturally (e.g. "Examples of swot analysis in e-commerce") because they think Google can process they keyword search better.
This was, in most cases, the right way to do it. However, with BERT and Natural Language Processing (NLP), this is supposed to change, at least for now.
The development in this direction makes complete sense, as the topic of voice search is becoming more and more important and we do not say "Hey Google, SWOT analysis examples e-commerce", but "Hey Google, show me examples for the SWOT analysis in e-commerce".
Words like "without" and "no" will be given more attention, as they are extremely important for the context of a search query and have often simply been ignored by the search algorithm.
So what does BERT mean for shop owners and SEO?
The update tends to change surprisingly little for shop owners.
Just as before the update, it is important to answer the specific search queries of the searchers. Google will now simply be better at understanding what result the user wants.
In short: good content remains king. If it is well structured, you will benefit from this Google update.
Recommended reading: The Ultimate SEO Ranking Guide
Shopping trends and forecasts for Christmas 2019
Brands, retail and online marketplaces: These are the topics on which more than 10,000 people worldwide were surveyed for Salesforce's "Connected Shoppers Report".
The study also included Christmas shopping forecasts and current shopping trends.
For example, mobile shopping will dominate shopping behaviour with 70% of e-commerce traffic and 52% of orders.
The study also predicts that 10% of mobile shopping in America on the Wednesday before Thanksgiving will be done directly via social channels. This peak even exceeds special shopping days such as Black Friday.
Ready for the Christmas season? Here are 44 To-Do's for you!
More turnover via "Click and Collect"
Predictions show that retailers offering Click and Collect will generate 28% more revenue in the five days before Christmas than those who do not.
According to Salesforce, this is mainly due to the fact that buyers are 48% more active on those websites that offer Click and Collect during this period.
Cyber Monday remains the best day for digital discounts:
47% of buyers cite discount or promotion codes as the most important factors influencing their purchasing decisions.
It is predicted that discount rates will increase by 9% in the week before Cyber Week.
With average discounts of 29%, Cyber Monday remains the best day of the year for digital discounts.
Conclusion of the study:
It is becoming more and more important to optimise your online shop for mobile devices and that you offer potential customers the option to pay via their smartphone.
Download our free whitepaper and learn how to simplify the checkout process for your customers!