In our tenth edition of e-commerce compact, you will read about the fact that customer loyalty is an underestimated factor in e-commerce, mobile texts are read more than e-mails, that the number of businesses in the UK selling on social media will double in the next six months and many more interesting facts from the world of e-commerce. Enjoy!
Customer loyalty: the underestimated factor in e-commerce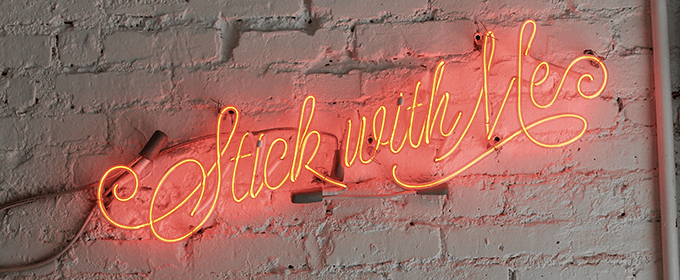 A survey by Greenlight Digital showed that a large percentage of shop operators and marketing specialists underestimate the loyalty that customers have towards a brand or online shop.
In a survey of 400 marketers and 2,000 consumers, only 22% of advertisers said consumers had become more loyal in the last two years.
However, 38% of consumers that were surveyed stated that they had become more loyal to brand and shops compared to two years earlier.
58% of Generation Z consumers said they were loyal to brands, while 11% of the marketing executives believe that they really are.
Learn how to reach the new generation with purchasing power - Generation Z.
To resolve this discrepancy, advertisers need to better understand how loyalty is shown in the first place.
46% of consumers show their loyalty by recommending products or services to family and friends, while 40% show it by making further purchases.
In other news on customer loyalty…
A Yes Marketing study found that more than half of the respondents would be willing to pay more when buying from a retailer they like and feel loyal to.
In terms of loyalty, 41% stated that product quality was the main reason for their loyalty to a retailer, while price was the most important factor for 35%.
Elements like offering free delivery have proven to be good in helping new customers make purchasing decisions. However, it is less influential when it comes to building long-term relationships with customers.
Only 3% of the respondents rated free delivery as the most important loyalty factor.
However, the situation changes when ordering for the first time in a shop as free delivery becomes the most important factor, according to 40% of the shoppers.
Recommended reading: 3 Tips to Increase Customer Loyalty
Mobile texts are read more often than e-mails
A new study by Sinch, in which over 2,000 consumers were surveyed, has shown the gigantic potential of mobile news.
The study found that consumers were 35 times more likely to open mobile messages than an e-mail. 40% of the respondents stated that they had at least 50 unread e-mails in their inbox. Every tenth respondent even had more than 1,000 unread e-mails…
In contrast, only 4% of the shoppers surveyed said they had more than 50 unread text messages. Customers also want more helpful notifications about various events (like price changes). However, consumers do not want even more promotional notifications.
Yet another reason to invest in content marketing.
Shopping trends and expectations for Christmas 2019
According to the Salesforce Connected Shoppers Report, shopping behaviour is dominated by mobile shopping, which accounts for up to 70% of e-commerce traffic and 52% of orders. This is influenced by the fact that more and more businesses are selling on social media.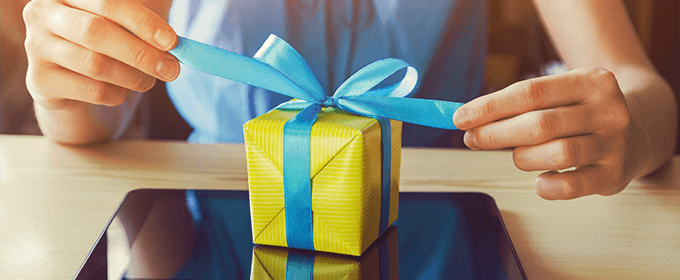 Another interesting shopping trend for the Christmas season 2019 is "click-and-collect", which gives shoppers the opportunity to order online and pick up their order in the physical store. Forecasts show that retailers that offer click-and-collect will be generating 28% more revenue than those who do not.
Salesforce states that this is mainly due to the fact that 48% of shoppers are actively looking for sellers who offer click-and-collect during this period.
Furthermore, Bobatoo.co.uk surveyed more than 7,000 people in the UK about their Christmas spending plans. This included asking them where they plan to shop, how much they will spend and how many people they are buying for.
According to the survey 27% of the respondents will be spending between 300 and 500 pounds on presents and 16% will be setting their budget below 200 pounds. Also, 58% stated that they preferred shopping online than in-store. The majority of UK consumers (39%) will be limiting themselves to shopping for between 5 and 10 people this year.
Recommended reading: Trusted Shops surveyed 1,000 UK online shoppers
Instagram becomes the most important source of news for young people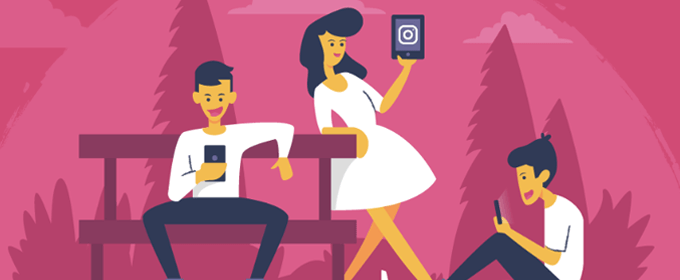 The annual Digital News Report by Reuter and Leibnitz Institute revealed that in 2019, young adults are reading the daily news on Instagram rather than on Facebook and Twitter.
In general, 39% of the 18-24 year-olds consume news via social networks.
In comparison to last year, Instagram caught up with young people concerning the consumption of online news. Today, around a quarter of young people consume current news on the platform.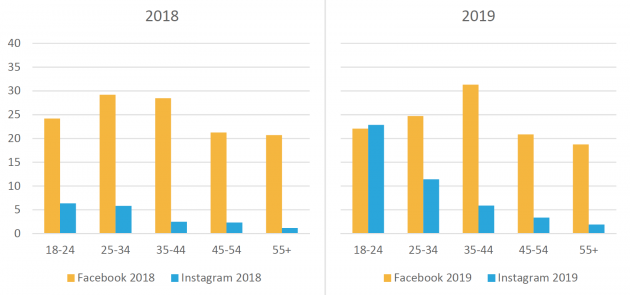 The network, that is focused on visual content, has overtaken Facebook and YouTube, which are now in second place with 22%. Only about six percent use Twitter to read news.
However, Facebook remains popular among 35 - 44 year-olds. Generally, only for 3% of the readers social media is the sole source of news: 97% percent use other channels to obtain information about current events.
Further results of the study revealed that even in 2019, the preferred form for online news is still text-based information compared to online news videos.
Recommended Reading: The Ultimate E-commerce Guide to Instagram
34% of the readers preferred the news in text form and only 4% stated that they watched online news in the form of videos.
In addition, more than half of today's internet users are using their smartphone to access news. In this case, the smartphone is in first place with the notebook and the computer behind it.
Businesses selling on social media are predicted to double
According to the Commerce Index by PayPal, the number of businesses in the UK selling via social media will double within the next six months.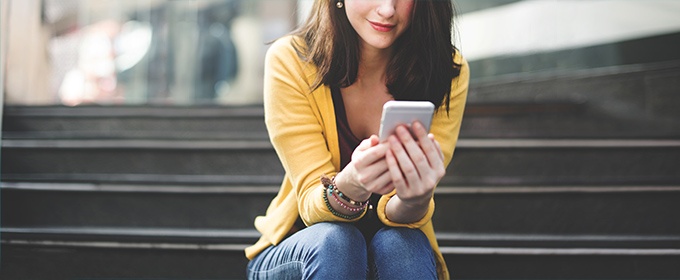 This means that an additional 600,000 UK retailers will be available for shoppers to buy from. According to PayPal, the UK is behind the others when it comes to social commerce. 24% of the British business are currently selling their products via the social network. The global average, on the other hand, is 35%.
Furthermore, 64% of UK consumers are more concerned about the security when shopping on these platforms. They are especially anxious when having to link their financial information to their accounts.