Instagram removes likes, users check their e-mails when they're bored, why ad blockers are being used, and what's important to customers on social media. These are the exciting insights in our first issue of E-commerce Compact, our bi-weekly article looking at some of the most interesting news, trends, and research results in the world of e-commerce.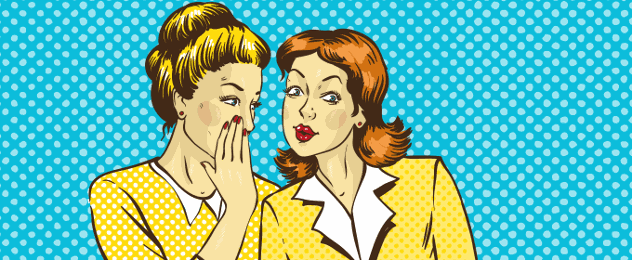 Instagram hides the number of likes in an international survey "to reduce pressure"
There is concern that social media platforms can contribute to low self-esteem and a sense of inadequacy among young people.
Therefore, Instagram is currently testing a version of the app in different countries without its core feature: likes.
In a statement, Mia Garlick, Director of Policy at Facebook Australia and New Zealand, said: "We hope that this test will remove the pressure on how many people like a post and that it will lead to users concentrating on posting what they like".
The goal of this change is to make users feel less evaluated and to test "whether this change can help people to focus less on likes and more on telling their story".
Instagram said the test would not affect the business analytics tools. Also, the user who posted the image or video on Instagram can still see how many likes they got; just the other users won't.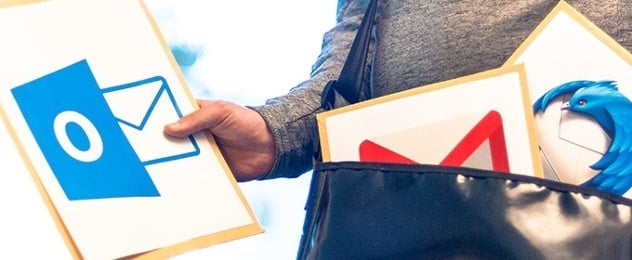 77% of users check their e-mails when they are bored
A recent study by Email Monday found that there is no fixed pattern for when the majority of respondents check their emails.
While 77% said that they check their e-mails when they get bored, 60% also look into their inbox after they've woken up. 72% said they do it while watching TV and 50% check their e-mails in the bathroom.
Another result of the survey gives us insights about users who opt in to newsletter subscriptions and end up ignoring a majority of the emails sent to them. Why do they stay subscribed? According to the survey, 37% of these "unengaged" subscribers are waiting for the right offer while almost a quarter (24%) stay subscribed because they do plan to buy from this brand again eventually.
Our advice: Keep writing great subject lines to inspire clicks!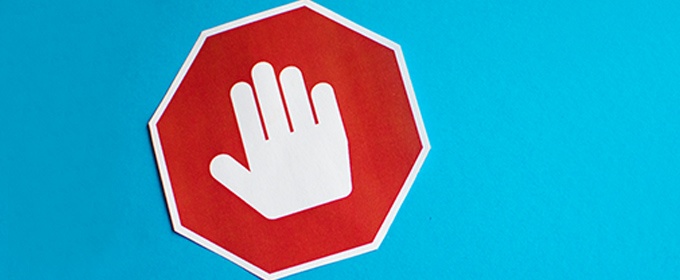 47% use an ad blocker
In a survey of more than 90,000 internet users aged 16 to 64, GlobalWebIndex found out that 47% of global internet users currently use an ad blocker.
50% of the internet users in the APAC region said they used an ad blocker last month to remove ads. In Europe, this figure has not changed since 2017 and remains at 40%.
In terms of key motivators for using an ad blocker, 48% said it was because there was far too much advertising, while 47% said it was because ads were annoying or intrusive.
Interestingly, the survey found out that the blocking of advertising did not lead to a difference in the way people discover brands and products.
Instead, those using ad blockers said that social media, websites with reviews, and mobile apps were the biggest sources when referring to brand discovery.

Related reading: Check out our in-depth branding guide to find out how to turn your online shop into a strong brand.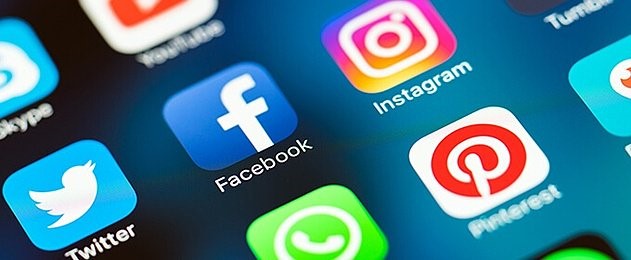 Customers reward transparency on social media
Sprout Social published a study that shows how important a company's transparency is to its customers. Users expect transparency from companies on social media, much more than from other groups.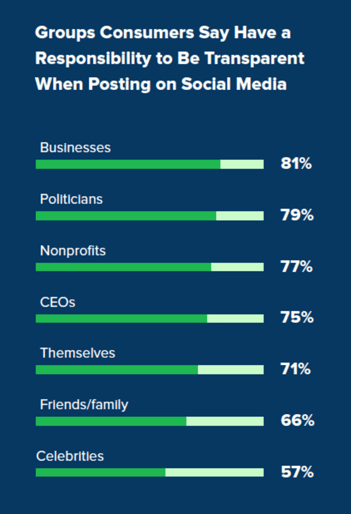 (Source: Sprout Social)
When customers see that a company is acting transparently on a social network, this more likely leads to long-term loyalty and also encourages new customers to buy.
In fact, 85% of the respondents said they would give a company that is transparent a second chance after a bad experience.
On the other hand, 86% of people would switch to the competition as soon as they realise that a company is not transparent on social media.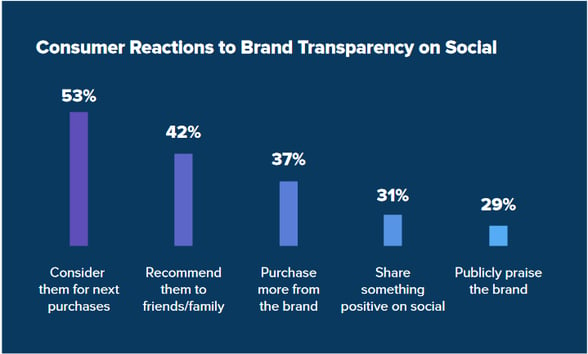 (Source: Sprout Social)
What is meant by transparency?
The respondents understand "transparency" as being open, clear, honest, and authentic.
Companies are not transparent when withholding information or ignoring questions from customers or employees.
61% say that admitting to a mistake means transparency to them and 58% say that it consists of honest answers to customer questions.
Consumers expect transparency from brands as a sort of moral obligation. As most brand interactions today are digital, this transparency should be reflected in those brands' social media profiles.
Accordingly, transparency on social media is also more important than on TV or radio.
Other important insights:
Transparency on social media is particularly important for millennials.

If the CEO of the company is transparent, this has a positive effect on the entire company. 71% of the respondents say that when the CEO posts about personal interests, this has a positive impact.
The respondents considered only 15% of the companies as being very transparent – is your company one of them?
Conclusion
This wraps up our first E-commerce Compact. We'll be sharing our insights into the world of e-commerce every two weeks with interesting news, trending topics, and statistics.
You can get them delivered straight to your inbox by subscribing to our newsletter which goes out every two weeks as well. Just click on the banner below!