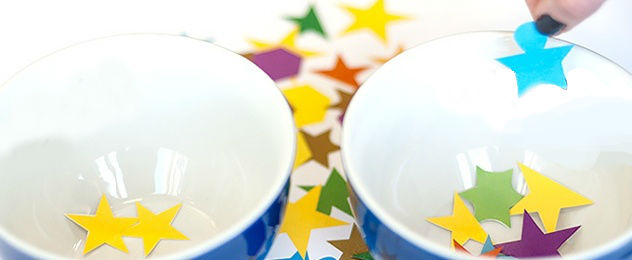 Collecting reviews is usually rewarded quickly with, most of the time, relevant customer feedbacks. These reviews will make people much more confident to buy from your shop because they will not feel like they're taking a risk anymore. But to get the best confidence-building effect from customer feedback, it's mandatory to know where to display these reviews and to think about the most suitable place on your website. Here are some tips to help you with these issues.

Classic option: The review widget
The standard way of displaying reviews is to use a review widget. This usually shows the average score and a randomly selected comment. By clicking on the widget, customers are taken to the customer review profile and are offered an overview of all the reviews there.
Good reviews need the best possible placement on the shop site if they are going to have an effect. The customer should be able to find them easily, but, of course, they mustn't cause a distraction from the goods on offer. Favoured solutions include the placement of widgets on the homepage's sidebar or in the footer of the website.
Individual review posting options
In addition to the traditional review widget, there are now also individual ways to post reviews. This can be done, for example, using an API or a ready-made tool. This allows the online retailer to set the format, size and colour for the display of a selection of customer testimonials. A positive side effect of this method is that it also creates user-generated content, increasing the site's SEO power.
Some providers allow you to display reviews within a badge that can be found by customers at any time during the ordering process, no matter which page of the shop they happen to be on. In this way, they always have access to the reviews as a means of reassuring themselves one last time of the trustworthiness of the transaction before making a purchase. It's also often possible to display reviews on the Facebook page of a shop.
Star reviews for Google
Online retailers make use of reviews not only on their own pages but also on Google. Most providers work with Google and regularly send reviews to the search engine operator. Once there, they appear in the AdWords ads and the Google shopping profile of a retailer. The star ratings and reviews underline the good reputation of an online retailer on Google.
Star ratings from the product reviews of various providers have also recently begun to appear in Google Shopping. Beware of confusion: Reviews for online shops go to AdWords and the retailer profile in Google Shopping, whereas product reviews are displayed for different products in Google Shopping. Online shops collect product reviews using their own systems, shop software, or an independent provider.
And, speaking of Google, online reviews are an important constituent element in more than just Google's own offers. When customers look for reviews of a company, they will find the customer review profiles in the results list on Google. Most customer review profiles feature links to retailer sites, meaning that the review profiles help bring visitors to the websites of the companies.