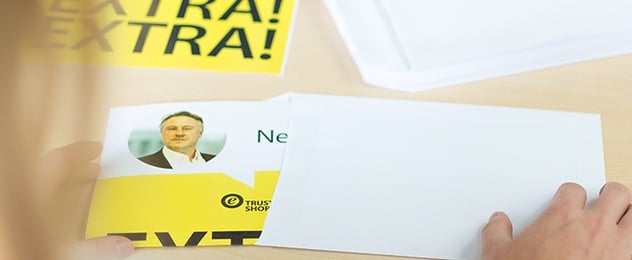 The National Retail Federation claims that 54% of all retailers are already using CRM as part of their business practice. They expect a further 39% to follow suit by 2018. 72% of these retailers stated that they consider CRM a means for building revenue, and growing their business.
The days of ecommerce retailers being faceless sellers are long gone. You can't hide behind your website any more. CRM (Customer Relationship Management) plays an essential role for all retailers. It has been common as a B2B (Business-to-Business) practice for a long time. However, it's becoming more important for businesses who deal directly with customers, also known as B2C (Business-to-Customer).
There is so much competition among B2C companies that your only smart option is to focus on what customers want. They have a lot of choice in the retail market, largely thanks to online selling. If someone doesn't like how you do business, it's easier than ever for them to click away to your competitor. You can lose business to someone on the other side of the country, or world.
Common CRM Practices
CRM allows you to use data to better serve your customers. And happy customers are more likely to keep shopping with you. It allows even small business owners to compete on a larger scale, thanks to the more level playing field that is the online world.
Loyalty reward schemes. It's important to reward good customers. When someone signs up to your mailing list, you might make them a VIP right away. That's fine, but there should be higher levels for customers who keep coming back and following your business

Better system implementation. It's easier to make changes to your system and software, with a properly functioning CRM program. This can help you look at logistics, tracking payments, handling products, or dealing with damage control like refunds.

Controlling your data. CRM lets you have power like never before over all of your data. Only the biggest companies used to have this sort of thing, so make the most of it.

Better stock organisation and purchase tracking. You can now keep track of your stock with ease. You can also track orders right up to the point when they reach the buyer, and even after. Use your CRM system to find out if customers are happy with their purchases, and solve any issues.

Future planning. Loose threads are a great way to lose customers. CRM lets you send out automated follow ups, or email certain groups at preset times. This gives you some serious upselling and cross-selling power.
The Internet and CRM
Having the lowest prices is no longer a suitable business model. And we've already addressed how location is not particularly important any more. But, you are lucky as an online retailer, because the Internet is imperative for using CRM techniques.
Many CRM strategies require information from customers. In order to make an online purchase, they're already entering information into your system. This is a prime time to ask for more details. By offering a special discount or offer, you can improve the odds they will cooperate.
Email newsletters are a great way to touch base with your previous customers. If you provide them information about upcoming sails, or give them discount codes, they're more likely to see your emails as beneficial. It helps to make them feel like part of a unique club.
Where to Begin
A properly installed CRM system is a must as well. There are some great choices available, which even the smaller ecommerce shops can find budget for.
As with all new strategies, you'll need to figure out your goals to begin with. This is easier said than done. The first step for online marketing is to grow an email list. No, you can't add people without their permission. But you can offer incentives for people to sign up to your email list. Once you have a lot of customers on your mailing list, you'll be able to reach out to them when you have something they might want. Are you overstocked on a certain item? Tell people that it's on sale and must go, using your list.
Linking certain purchases to other behaviour from a customer is also important. Do people tend to use credit cards to buy gift cards? Are the recipients of gift cards using them at a certain time after Christmas? Whatever patterns you see, it helps to log them for future use. Even if they don't seem important, just keep a record. When you go to send out an email, you'll be glad you did.
---
BONUS CONTENT: Download a free whitepaper on building relationships in the B2B world using trust.