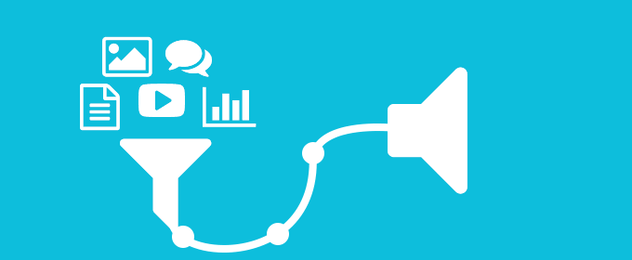 A content marketing strategy pays off: Unique content which is perfectly adapted to the target group improves the Google ranking and increases conversions.
Experts agree that good content should be one of the most important components of every marketing strategy. In contrast to classical advertising, content information provides additional value. It strengthens customer loyalty and wins new buyers. "Content will dominate online marketing", said Coskun Tuna, head of the marketer Seeding Alliance as part of the Native Ads Camps 2016 in Cologne.
Quality of the content
"We are now able to exploit the flow characteristics of good content in the network and in social media". Good stories are like memory chips for information which find their way easily to the consumers. The quality of the content is, however, crucial as it is this which makes it different to advertising.
Good content informs, inspires and entertains the shop visitor. The content is thus also relevant for search engines. Whether unique products and category pages, blogs, sales advice or expert tips as text or video: "Content is becoming increasingly important for the search engine ranking", says SEO expert Sebastian Erlhofer from the Cologne mindshape agency.
"Original texts in product descriptions and category texts already improve the ranking." The content in the shop should invite one to linger and animate one to view further pages. "This ensures low bounce rates, which Google then rewards with higher rankings to the appropriate search queries.
Product descriptions
Shops should also respond to special themes and offer varied and high quality content on these themes. Customers and search engines particularly honour entries which solve a problem or address a product in a new way.
"Naturally, it is a challenge for a shop to write neutral, objective, helpful and informative texts", says Sebastian Erlhofer. Online shops, after all, are not news portals which produce texts on a daily basis. However, it pays to tackle this challenge. Product descriptions which can already be found countless times in Internet have no effect on rankings.
Another positive effect of content marketing is the range increase: Interesting, informative and entertaining content spreads quickly on its own in Internet. The conversion rate also increases as people like to buy where they feel they receive good advice. In particular, products which require explanation show higher conversion rates when the product is flanked with good content: whether background texts, experience reports or video workshops.
Measurable and scalable successes
With a content marketing campaign and native ads, a target group can, if required, also reach a wide range. This wide-reaching in the editorial environment advertising, imbedded in online media, integrates itself naturally in the content which surrounds it. Thus, the reading flow is not interrupted and the advertisement appears unobtrusive and less disruptive than the traditional banner, pop-ups or ads at the side. Native ads are, however, transparently marked as advertising.
There are also no disadvantages compared with banners, etc. in respect of the traceability: Content marketing offers the same possibilities for measuring success.
Campaigns can be easily evaluated using key figures such as KPI (key performance indicators) and ROI (return on investment).
Trusted Shops helps you with your content marketing strategy, Download our free whitepaper by clicking on the banner below.