Affiliate marketing is a concept that is sometimes a little vague and causes some confusion. However, if you are looking to acquire new customers, gain more traffic, develop your sales or generate leads, it is definitely worth taking a closer look. How does affiliate marketing work? How do you get started? And what are the best methods to use? Keep reading to find out!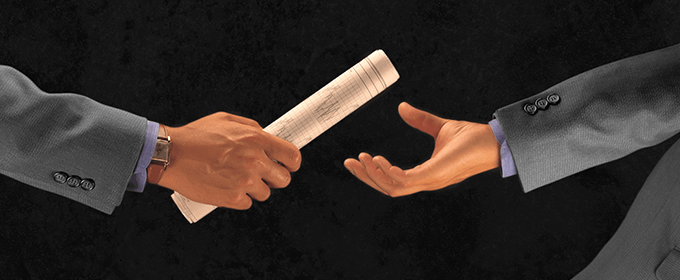 In case you want to skip ahead to any particular section:
Table of Contents:
1. What is affiliate marketing?
2. Who are the affiliate marketers?
3. What are the different options with affiliate marketing?
4. Affiliate platforms - why choose them?
5. Affiliate platforms - which ones are the most popular?
6. Affiliate platforms - how much will it cost?
7. What are the different ways to pay your affiliates? (CPA, CPL, CPC...)
8. What do I have to provide to affiliates?
9. What is direct affiliation?
What is affiliate marketing?
Affiliate marketing is based on a system of cooperation between a merchant (advertiser) and affiliates (marketers / publishers).
Affiliate marketers (a.k.a. affiliates) cab be seen as a kind of modern-day sales representative. They are responsible for promoting and, above all, selling your products in exchange for a commission (usually a percentage of sales).
In concrete terms, you provide affiliates with various promotional materials with trackable links (through a cookie system) and they are responsible for promoting your products and redirecting their audience to your site.
You, as a shop owner/seller, can benefit from targeted traffic composed of internet users that are already convinced of your products and ready to complete their purchase.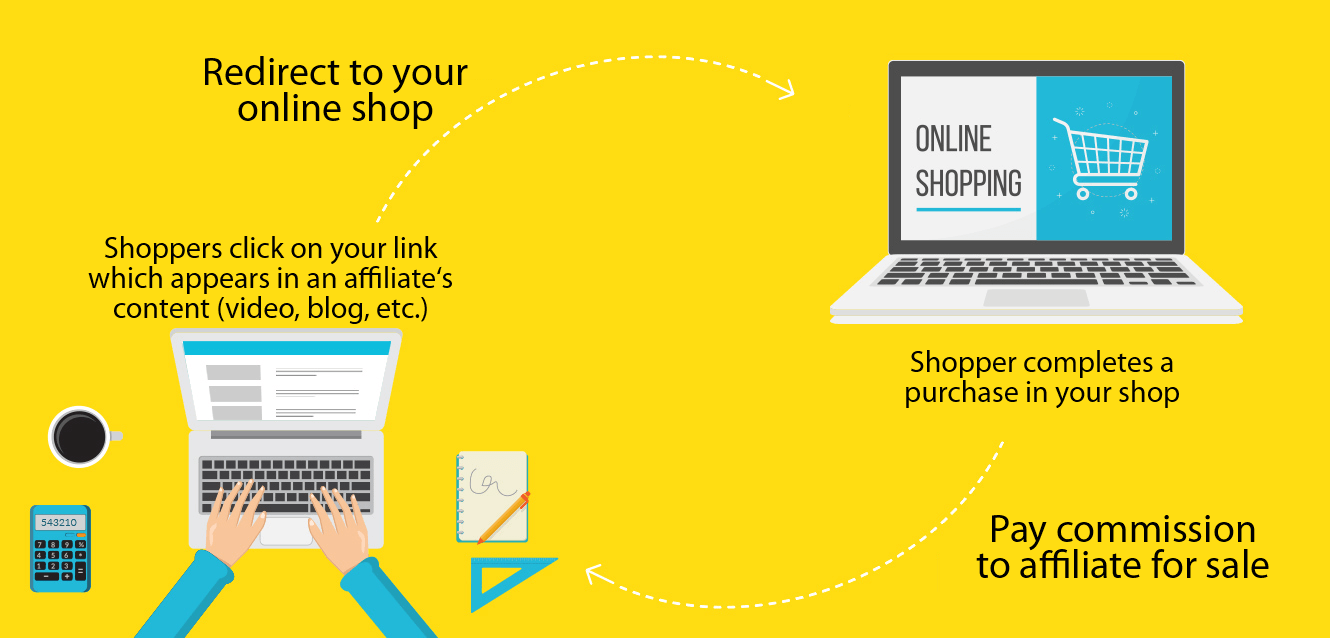 Who are the affiliate marketers?
In other words, where do your promotional materials appear? Who shares the links to your online shop?
Well, since you choose the type of promotional support you provide to affiliates, it is a bit like you choose the type of distribution, communication, and therefore the affiliate system you prefer.
One of the most typical examples of affiliates are content creators who have gained a loyal audience in a specific niche. Think about YouTubers, blog writers, or social media influencers.
Typically, they will create some content (e.g. unboxing video) and include links to that product in the description. If viewers click on the link and buy the product, the affiliate will get a commission from the seller.
What are the different options with affiliate marketing?
As was mentioned above, you have the choice of collaborating with influencers. They might include links in their blog articles, for example, or if they do not necessarily have a website, they will then promote your products through their social media accounts like YouTube or Instagram.
Taking YouTube as an example, they will reference your affiliate links in the descriptions below their videos or provide links in the videos themselves, as in the example below: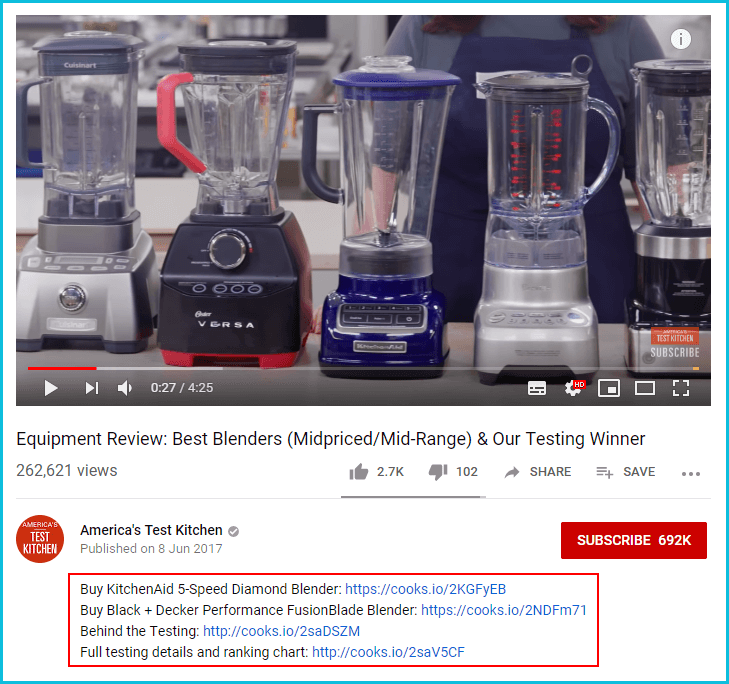 In this example, the channel "America's Test Kitchen" reviews a few blenders and provide links to some product pages in the description below the video.
It's important to note that affiliate marketing doesn't necessarily mean influencing.
If you do not wish to work with influencers, you can advertise on websites specialising in affiliate links.
In fact, some websites exist solely for the purpose of affiliate marketing. When you visit a site full of ads (and I'm sure you've already done that), there's a good chance that their owners will generate a large part of their income through affiliate links.
Moreover, if your site is suitable, you can also consider becoming an affiliate marketer in order to earn some extra income.
Another example would be… Amazon, of course!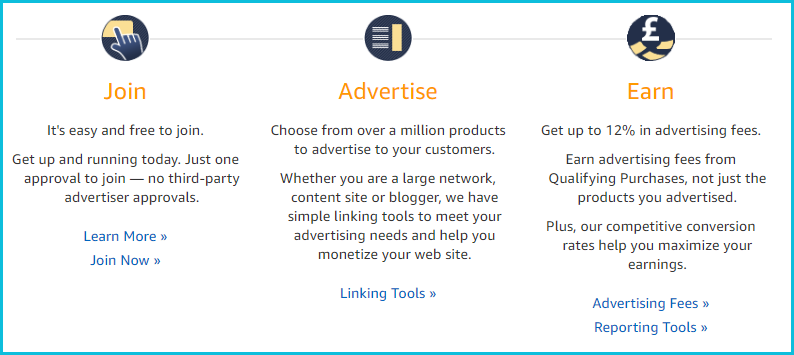 Click on the following link to find out more about Amazon Affiliate Marketing
In fact, if you want to know what a site entirely dedicated to affiliate partnerships looks like, I suggest you take a look at thisiswhyimbroke.com.
Although the website connects to the US Amazon site, it remains a good example of what a site specialising in affiliate marketing is, in particular, affiliation through the Amazon Affiliate Program in this case.
Now that affiliate marketing has now caught your eye, you might ask yourself...
How do I find affiliates and set up affiliate campaigns?
Affiliate platforms
If you are embarking on the affiliation adventure, the easiest way is to use an affiliate platform.
Why choose affiliate platforms?
1. Contact with affiliates
With their vast network of affiliates, a good platform will take care of finding the editors and programmes that best suit your needs.
To integrate into their networks, publishers must have a minimum amount of monthly traffic and be able to adapt to advertisers' themes.
2. Statistical interfaces and tools
And that's not all. One of the other advantages of using a platform is of course their interfaces.
In addition to simplifying technical exchanges with affiliates, they give you an overview of your campaigns, provide you with activity reports and key performance indicators (KPIs).
In short, everything you need to analyse your campaigns.
3. Automation and transparency
When you embark on the affiliation adventure, you might ask yourself a thousand different questions like:
How do I know when an affiliate marketer is generating sales?

How can I inform affiliates automatically when they generate sales?

How should I pay them their commission?
The advantage of using a platform is the structure and professionalism they offer.
In short, the seller offers their affiliate programme, the platform connects them with affiliates, manages the programme (statistics, tracking, payments), and the affiliate recovers everything that can be used to promote your products, track their sales and recover their commissions.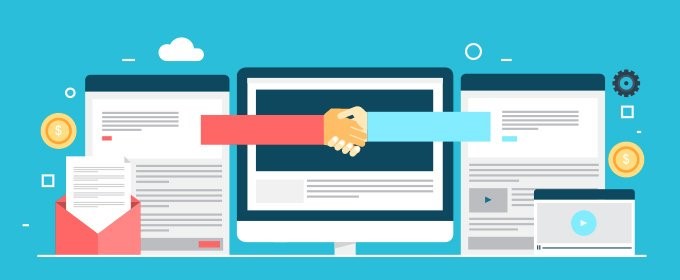 What are the most popular affiliation platforms?
Awin is considered one of the biggest affiliation platforms in Europe and is definitely an industry leader.
Clickbank is also well-known. It is an international platform, so it is a good choice if you are selling abroad.
Affilae is also relatively famous in the industry. It is considered quite easy to use.
Of course, there are plenty of options online, so do your best at finding a platform that matches your needs and goals.
How much will an affiliate platform cost me?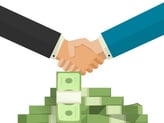 If you use an affiliation platform, it is pretty normal to pay an entrance or membership fee. The latter can vary according to the size of your online shop.
In some cases, you can get a free trial period.
If you subscribe, you will then have to pay a commission to the platform and affiliates as soon as one of the set objectives is reached (sale, lead, click...).
Have no fear! The potential sales volume is such that you will come out a winner.
When it comes to the payment of affiliates, you generally only pay for concrete results.
This allows you to keep control of your ROI.
What are the different ways to pay your affiliates?
As payment can depend on the goals you set for your campaign, let's see exactly which objectives you can use.
CPA (cost-per-action)
This is the most common method. Each sale is subject to a commission. This can be a percentage of the basket amount, the item, or a fixed amount.
The commission can vary greatly depending on the product category (from about 10 to 50%).
Be careful not to offer commission rates that are too low: your remuneration must be attractive and correspond to that of your competitors.
CPL (cost-per-lead)
Each lead (which might include each subscription to a newsletter, request for quotation, participation in a competition, etc.) earns the right to a commission.
However, this type of remuneration remains a little risky: some affiliates generate false registrations to improperly increase their income.
To compensate for this, you can set commissions per qualified lead. This means that the generated lead corresponds to a real potential customer that fits your customer persona.
CPC (cost-per-click)
As soon as an Internet user clicks on your promotional link, the affiliate receives a commission.
This method of remuneration is definitely not the most popular and unfortunately allows you less control over your ROI.
This CPC payment form can be compared to the way Google Ads works.
What do I have to provide to affiliates?
Nowadays, advertisers generally provide all the materials that affiliates may need. This may include:
Banners & images
Most often animated via GIF or Flash format. They may, for example, use the terms of an ongoing promotion.
Text links
You simply provide a text with a link.
Product details
This is information about a selection from your product catalogue: labels, prices, descriptions and links to the product page that you provide to the affiliate as a CSV or XML feed.
Emails
You can also benefit from the affiliate's database. It will then be up to you to write part of or all of the email.
Promotional codes
You create an exclusive or non-exclusive promotional code, which your affiliate's audience will use to buy on your site.
Behind each promotional channel mentioned above (except promotional codes), there must be a link to a product page or a landing page.
Direct affiliation
Direct affiliation is done without intermediaries like platforms or agencies. You therefore cooperate directly with the affiliates.
For your information, Amazon only uses direct affiliation.
Keep in mind that you will have to manage each of your campaigns independently, whereas the affiliate platform offered you a comfortable interface, some KPIs and daily reports.
If you are just starting with affiliate marketing, choose your affiliates with care. Take the time to find the ones that best match your products and whose seriousness and professionalism are recognised.
Not all publishers take their mission to heart and some are satisfied simply spamming the web with your affiliate links.
If you choose to work with influencers, select producers of quality and high value-added content (videos, blog articles, etc.).
You should only partner with scrupulous and selective editors. They are the ones who will best highlight your products, your image, and obtain the best results.
In addition, they already enjoy the trust of internet users and, as you probably know, their trust and confidence are essential to the development of your sales and your business.
However, there is nothing to stop you from cooperating directly with your key affiliates after working with affiliate platforms.
You will be effectively getting rid of the middle man, which will save you money. This will strengthen your partnership and may even attract new publishers.
What is cashback?
Cashback certainly isn't new, but it has been talked about more and more recently. It should, therefore, definitely be considered for your affiliate strategy.
This principle is based on reimbursing the customer a certain percentage of the value of their purchase.
How does cashback work?
Just like "classic" affiliation, there are some specialised platforms for cashback, with the difference that it is the end customers who have accounts on these sites and not the affiliates.
In concrete terms: a customer buys a product from one of the partner merchants via the cashback platform. In return, the latter makes a partial refund of the amount of its purchase.
This is generally a refund of 0.5 to 5%.
This can also take the form of a fixed refund (such as £10 refunded from a £50 purchase), or discount vouchers and discount codes.
In fact, the cashback platform simply returns to the customer a portion of the commission received by the merchant partner.
In the UK, the main cashback sites are Quidco, TopCashback, and Swagbucks.
Conclusion
Whatever form you choose, there is always a clear benefit in using affiliation marketing. Take good care when deciding on which influencers and platforms you choose to go with. Also, don't hesitate to create a special landing page for any affiliate campaign.
BONUS DOWNLOAD: Get the free Perfect Landing Page Checklist