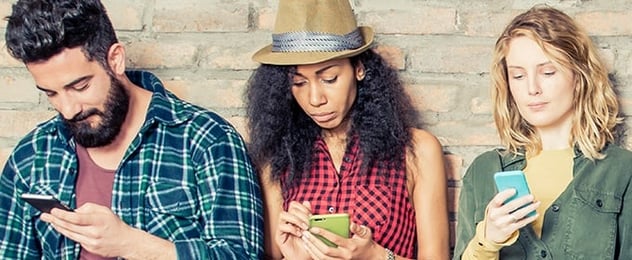 It's no secret that the big boys in business use social media in their marketing campaigns. Whether it's Facebook, Instagram, YouTube, Twitter, Pinterest, or LinkedIn, having a presence in social media is pretty much standard for global brands. However, small businesses have plenty to gain by investing a few minutes every day in doing the same.
Our friends at SalesOptimize recently posted a great report on social media marketing and I thought it would be great to have a look at some of the stats in it and then share some insights into how to make social media marketing work for your business.
Trends & Statistics
To no one's surprise, Facebook is still dominating social media, and when it comes to marketing, that's still very much the case. After analysing over a million retailers, we see that Facebook is still the number one social media tool for businesses to connect with their customer base. In fact, they own 48% of the market.
Perhaps more surprising, 52% of retailers are failing to embrace social media. These are predominantly "Mom and Pop"shops, meaning they are small businesses earning less than $250k annually. These shops represent 62% of all online retailers. To compare, 90% of companies earning more than $250k annually have a Facebook company page.
If we look at who is using social media the most to promote their brands, we see a mix of celebrities like Eminem, Lady Gaga, and Taylor Swift, each reaching followers in the tens of millions.
Similarly, teams like Real Madrid and Barcelona have over 100 million followers each. Traditional brands like Nike and H&M are also using their social media pages to reach out to millions of followers. Now that social media platforms like Facebook and Instagram have "Shop Now" style buttons to link directly to their online shops, it's clear why it can be valuable to have a presence in social media.
Tips for How to Use Social Media Marketing
1. Patience and Consistency
Growing your social media presence overnight is basically impossible, unless you have the ultimate cat-video compilation. Building up your followers is a lot like going to the gym. Invest a little time every day and you'll eventually see the fruits of your labor. Invest a few minutes every day in posting or even just sharing some interesting content and your followers will learn to expect useful posts from you regularly.
Confucius also says that consistency is key
2. Share valuable content
This brings me to my second point: Sharing valuable content. Not everything you post has to be fresh and original content. It's exhausting thinking of great blogs every single day. In fact, if your social media campaign is too "selly", it might turn people off and they might stop following you. No one wants to follow someone who is constantly selling their own products. If you read an article that you think would be interesting to your followers, share that. It shows that you have your followers' interests in mind, not just your sales figures.
3. Listen
Just as you don't have to be creating fresh, new content every single day, you also need to remember social media's biggest advantage. It's a two-way marketing street. Social media is unique because it is open to dialogue between brands and consumers. With that in mind, remember that posting content is only part of the equation. Listening to your followers is really important too. Not only can they engage in the "conversation", but it gives you an opportunity to see what your customers are talking about. Additionally, you might even get some ideas for creating content tailored to their interests.
4. Photos = real estate
Just like traditional advertising, online advertising relies on size and aesthetics. Getting original photos on your posts is great, but even using stock images can be helpful. Images take up precious screen space and make your posts more visually appealing and increase the odds that users will stop scrolling and check out what you have to say.
5. Use #Hashtags effectively
You probably already know what hashtags are, but in case you don't, let me break it down for you. Hashtags are basically keywords added to a post to make them searchable on popular social networks. If you're posting about Italian designers, then use the hashtag "#italiandesigners" at the end of your post. It's basically a way to index your posts, so people that don't follow you yet can find your posts based on the themes you write about.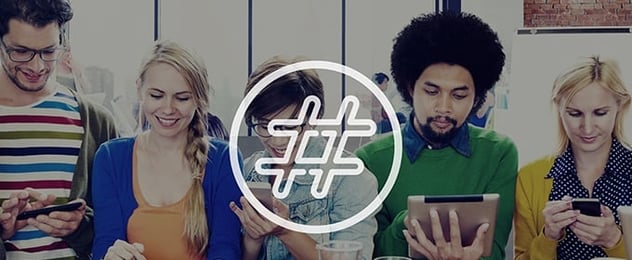 #hipsters

6. Mix up content formats
If you're into creating original content (which you should be), then sharing blogs isn't enough. Try mixing up the formats of your content. A blog can easily be converted into a video for your new YouTube page. If you really have a lot to say, consider a weekly podcast. The idea here is to give your readers access to your content in different formats.
7. Get user-generated content
Getting your followers to post on your behalf can be a great thing. Creating small contests to get them to use your hashtags can get a lot of attention and new followers. If you're a sneaker shop, the price of giving away a free pair of sneakers once a month will easy pay for itself once you're getting lots of new followers to engage with your brand. Getting real fans of your brand to spread the love is the best any brand could hope for.
For a look at how reviews provide your business with user-generated content and how that helps you rank higher on Google, check out our free whitepaper:
8. Focus on the right platforms
Getting your brand on social media is a great thing, but if you try to reach too many people on too many platforms, you're going to burn yourself out. If you're just starting out, you probably shouldn't be on more than two or three platforms. What's important is that you figure out where your audience is. If you're a company offering sneakers, then Pinterest would probably be more important to you than LinkedIn.
9. Use influencers, power-middle influencers and micro-influencers
Okay, this might sound confusing, but it's really quite simple. Earlier in this post, I mentioned celebrities like Taylor Swift having millions of followers on social media. These celebs can make a ton of money promoting certain products in what seem like "authentic" endorsements (at least they seem authentic compared to TV spots).
Obviously, having Taylor Swift endorse your product would be very expensive, not to mention that her followers probably aren't necessarily your target audience. This is where power-middle influencers and micro-influencers come into the picture.
Power-middle influencers can be defined as people with between 100,000 and 200,000 followers. Micro-influencers are generally seen as people with less than 10,000 followers. Think of these influencers as mini-celebrities in their industries.
Whether it is a body-builder or a Do-It-Yourself expert, these people's main jobs are NOT to advertise. They are generally seen as people who really understand, connect and care about their audience, so posts and endorsements from them seem much more authentic. Costs are lower than Taylor Swift, and so is their reach, but their engagement rates are very high so finding 10-30 micro-influencers can be much more effective than a high-profile celebrity.
Finding these micro-influencers can be a bit more challenging, but there are strategies you can use. Instagram makes it easy to find the top posts that include specific hashtags. Wherever the most popular posts are is where you'll find the most popular posters.
Micro-influencers might be sitting right under your nose as well. Check your brand's followers on social media. Among them might be someone with thousands of followers. Just make sure to check out their past posts to see if their average post fits your campaign vision. Lastly, you can find influencers with special tools such as BuzzSumo or Ninja Outreach. Searching keywords on these tools will help you find the influencers your brand needs to reach out to your target audience.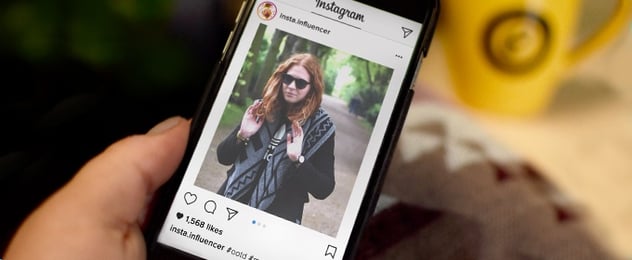 1,558 likes! Instagram can really get you some targeted viewers

Conclusion
Social media is not just a trend. Today's consumers are all over Facebook, Twitter, Instagram, and LinkedIn (just to name a few). With traditional advertising's effectiveness decreasing every year, it seems that social media is the best way to reach your target audience. Engaging with them is as important for you as it is for them because these tools are basically like a window into each other's worlds.
For an extended look at the trends and statistics provided earlier in this article, hit the link below to check out the infographic.