Many online shops are of the opinion that creating newsletters takes too much effort and returns too little profit. At least the second part can easily be refuted. This year, for example, DMA published a study on ROI in newsletter marketing. It turned out that for every euro spent on newsletter marketing, an average turnover of 36 euros came out of it. Average! This means that professionally created newsletters have a much greater potential.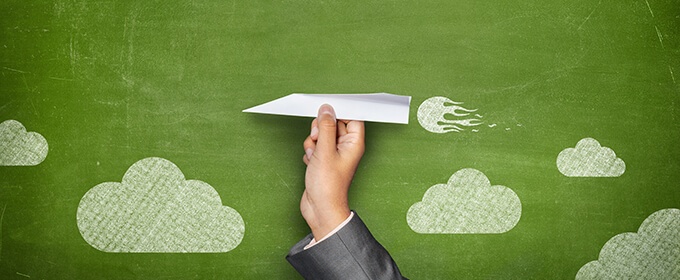 Create professional newsletters - many advantages for online shops
Newsletters offer online shops so many advantages, that it's difficult to ignore the topic:
You can address your customers personally and communicate with them - thus increasing the chance of purchases and customer loyalty

Creating and sending newsletters is not very cost-intensive

Discount promotions can be communicated directly with the customer (e.g. a Winter Sale or Black Friday deals)

Additional services such as a sale for existing customers, a special event, or presence at a trade fair can be advertised
The large online shops also send out professional newsletters. To do this, they segment their recipient lists according to interest and previous behaviour and thus address the customers personally. You're faking a feeling of closeness. But often it is the smaller shops that can build up a good relationship with their customers.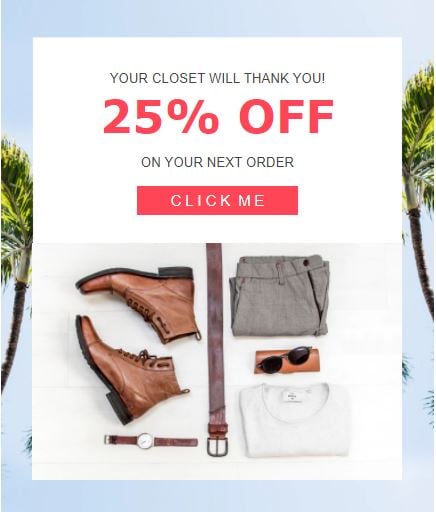 The most important steps for creating a newsletter
Yes, creating a professional newsletter means a certain initial effort that cannot be denied. After that, however, the effort is limited. So that you do not get bogged down and lose too much time with unimportant things, I will introduce you to the most important steps:
1. Generate addresses
Think of all possible points of contact with your customers (website, e-mail communication, forums, filled shopping basket, confirmation of purchase, events, reviews, etc.). Give them an opportunity to subscribe to your newsletter there. Explain to your future subscribers what the advantages of receiving your newsletter are.
These advantages should of course be seen from the customer's point of view and clearly emphasise the added value. Make sure that you comply with the regulations of the GDPR and only use your customers' data for what you have previously explained transparently. Also refrain from buying address lists! This can lead to major legal problems.
2. Segment receivers
Not all your customers are the same. Divide them into interest groups. Is it a regularly returning buyer? A satisfied unique customer who at most could tell a few of their friends about you? An occasional buyer? Someone who buys ten things directly at once? Or that undecided person who regularly puts things in their shopping basket but can't ever decide whether to buy them or not?

With a professional newsletter tool, you have the possibility of using marketing automation to contact different segments uniquely and often. Address your customers specifically according to their preferences and try to identify and look after each customer document individually. Through this kind of attention, you increase customer loyalty immensely and the number of your conversions will increase rapidly.
3. Design the newsletter
Guide the reader to wherever you want them to go - usually this is your website. Put yourself in the reader's mind: Some of them want to get straight to the point. For them, you should put a button (Call-To-Action or CTA) directly into the upper area.
For those who are a little hesitant and would like to continue reading, set a second CTA towards the bottom. Pay attention to the text of the two buttons - you can be a little more direct ("Buy now") further up, while you should use a softer approach further down ("More information").
Address your customers in a personalised way. By setting a variable that automatically inserts the customer's name in the subject line, you significantly increase the probability of openings. With most newsletter programs this is easily possible.
Also make sure that your newsletter is responsive! Today, more than 50% of all e-mails are read on mobile devices. You should make sure that your newsletters are displayed reasonably on all devices. Many professional newsletter tools therefore offer a series of ready-made responsive templates, which you only have to adapt with your content.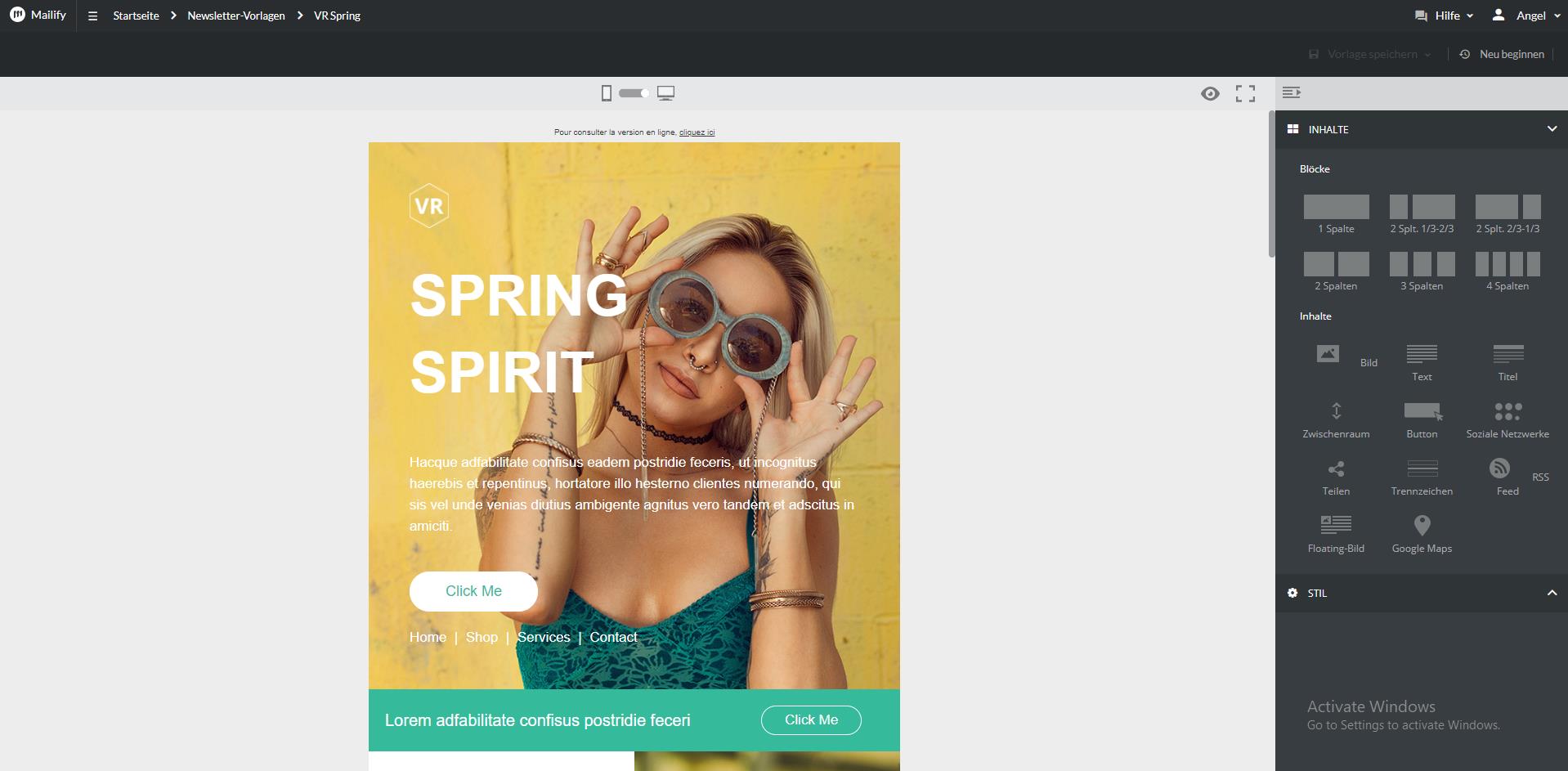 4. Create content
Align the content with the interest. Why did the customer sign up for your newsletter in the first place - what do they expect from it? Consider private sales, niche markets, seasons, reviews, awards you receive. Coordinate the newsletters also for special events. Is it currently the festival season? Or a world championship? Then it might make sense to promote suitable products with appropriate sales in the newsletter.

In general, you should try to add value for the customer to every newsletter and not just focus on the advertising drum. No customer likes the feeling that you are only looking at their wallet. If resources allow it, you can also send different newsletters to different stakeholders. You can divide these according to gender, style, branded clothing, sales only, etc. There are no limits to creativity here. Anyway - the more creative, the more eye-catching!
5. Send newsletter
Pay attention to the time of dispatch. At the end of the month, the purchasing power of many is often exhausted. However, announcing a sale for the following week can make sense again. Right on time for salary payments. Pay attention to holidays. A lot of people read their emails at work. Especially over long weekends, your email can go down very easily.
6. Evaluate statistics
Learn from the statistics! A professional newsletter tool gives you access to all kinds of data. Use them to get to know your customers better and to address them even better next time! This allows you to publish special offers by region and send precise newsletters. This also helps you a lot to restrict an area if you are thinking about posting on Facebook ads. By limiting your CPC (cost per click) to a certain region, the likelihood of reaching customers willing to buy increases.
Conclusion
If you comply with all of the above points and have decided on a suitable newsletter tool of your choice, then nothing more stands in the way of creating and sending the newsletter! When collecting your customers' e-mail addresses, make sure that they always comply with the GDPR correctly.
Further details, video tutorials and many additional ideas on how to turn your customers into newsletter recipients and create added value for yourself can be found at Mailify.